Valorant
Valorant is a newly released FPS game published by RiotGames. Valorant is the attention of all the PC games at the moment as a lot of people expect this game to go against Counter-Strike: Global Offensive. While a lot of people playing Valorant at the moment, The game still doesn't have a competitive game mode. As we all know that competitive game mode is the backbone of almost all successfully running games, Valorant has to do it too. Although the game had a competitive game mode back in closed beta, the developers told that they will be removing competitive when the closed beta ends and they will be launching the game mode later after it's 1.0 release. The game was launched on June 2nd, 2020, Until now the game only has 2 game modes, Unrated and Spike Rush.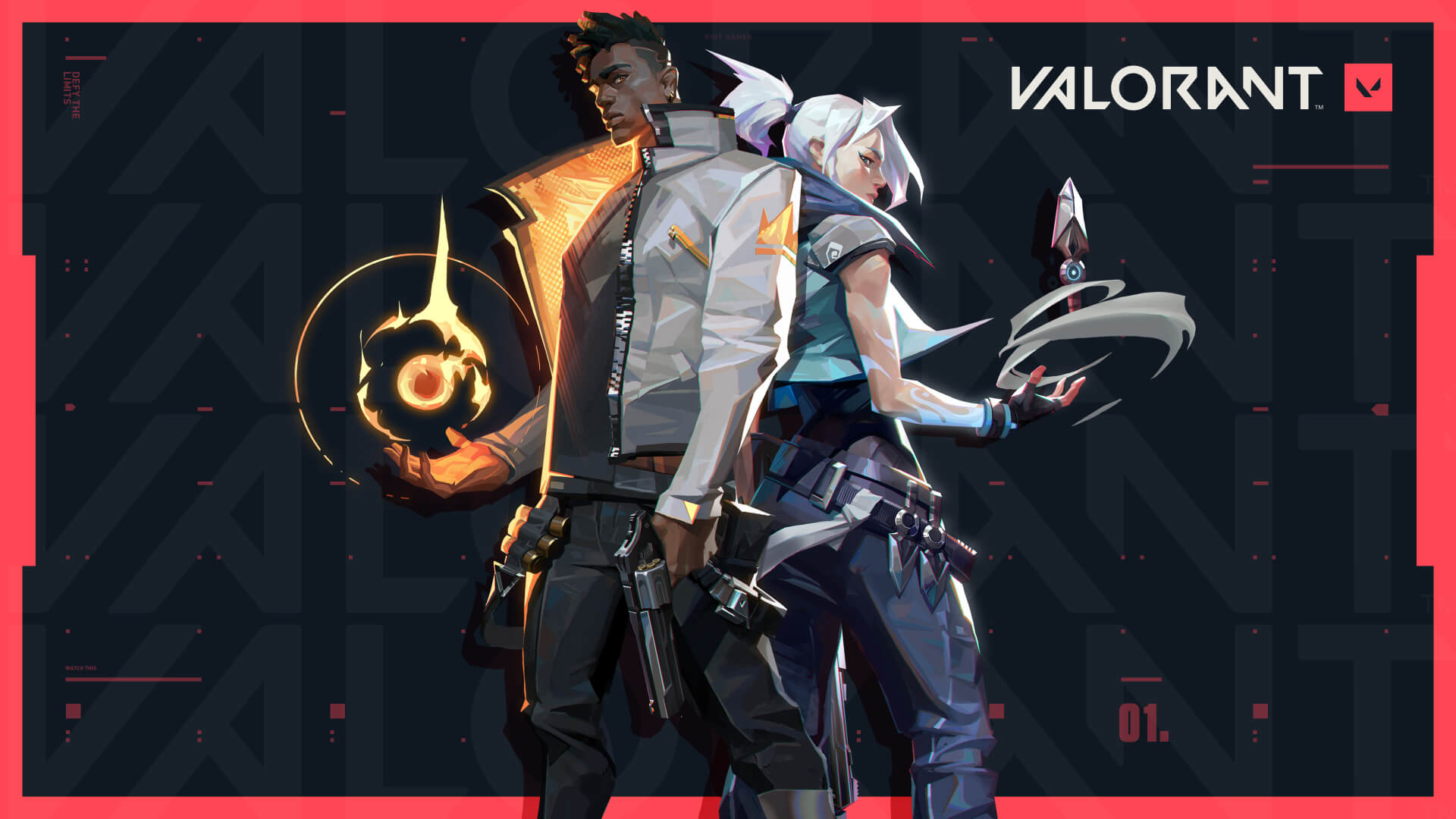 On June 15 one of the game developers, Ziegler tweeted
 "Hey everyone, It's been hectic, so I haven't had a lot of time to post. To answer the biggest question: rated (competitive mode) will likely be out sometime next week. We're spending this week putting together that release and making sure it is good. =)".
The competitive game mode 'Rated' is expected to be released anytime next week as said by the developer. Although there are esports organizations like 100Thieves, Sentinels, SKTelecom1, G2, NRG, and Team SoloMid have already started forming Valorant teams and, there are a lot of tournaments being conducted already, Players from closed beta felt like the game is so dry without any challenges. Valorant's Reddit page also shows proof of people thinking about the dryness of this game. So RiotGames decided to take matters onto their hands and decided to release Competitive game mode in Open Beta. It seemed to have cleared the problem and now that the game has released and it still doesn't have the competitive game mode, the problem seems to be coming back. Here's what you have to know about the Valorant competitive game mode.
Valorant Competitive Game Mode
The Valorant competitive game mode called 'Rated' is exactly like the Unrated game mode but it includes ranks. There are a total of 26 rounds and the first team to win 13 rounds win the game. Like CSGO the first round starts off with pistols and the winning team gets more credits than the losing team which lets the teams buy abilities and weapons accordingly. If the game is tied at 12 rounds each, there will be a tie-breaker where everyone gets 5000 credits and 3/6 or 4/7 ultimate points. The winner of the round will ultimately be considered as the winner of the game. 
Winning games increases your ranking and Losing games decreases your ranking. To play the Rated game mode, One has to play a minimum of 20 unrated games. Players who played more than 20 unrated games are qualified to play Rated game mode. Players from closed beta are allowed to play Rated directly when it releases. Your MMR (MatchMaking Rating) starts to calculate as soon as you start playing Rated. Your Unrated game mode's progress will have a small impact on your MMR. You have to play a total of 5 Rated games to find your skill group. You'll be placed into various skill games to find your MMR in the end. Winning a game increased your chance of getting promoted to the next rank. The most important thing is that your Individual skill in the game matters as much as winning the game together as the team. This means that if you top frag and win the game you get more rating but If you bottom frag and still win, you'll get less rating. Losing also works this way. If you try your best and still lose, your rating will decrease a little bit. If you bottom frag and lose the game, well… Sorry, my friend. This is how Competitive game mode works in Valorant. If you are not sure of the Ranks in Valorant, Don't worry we got you covered.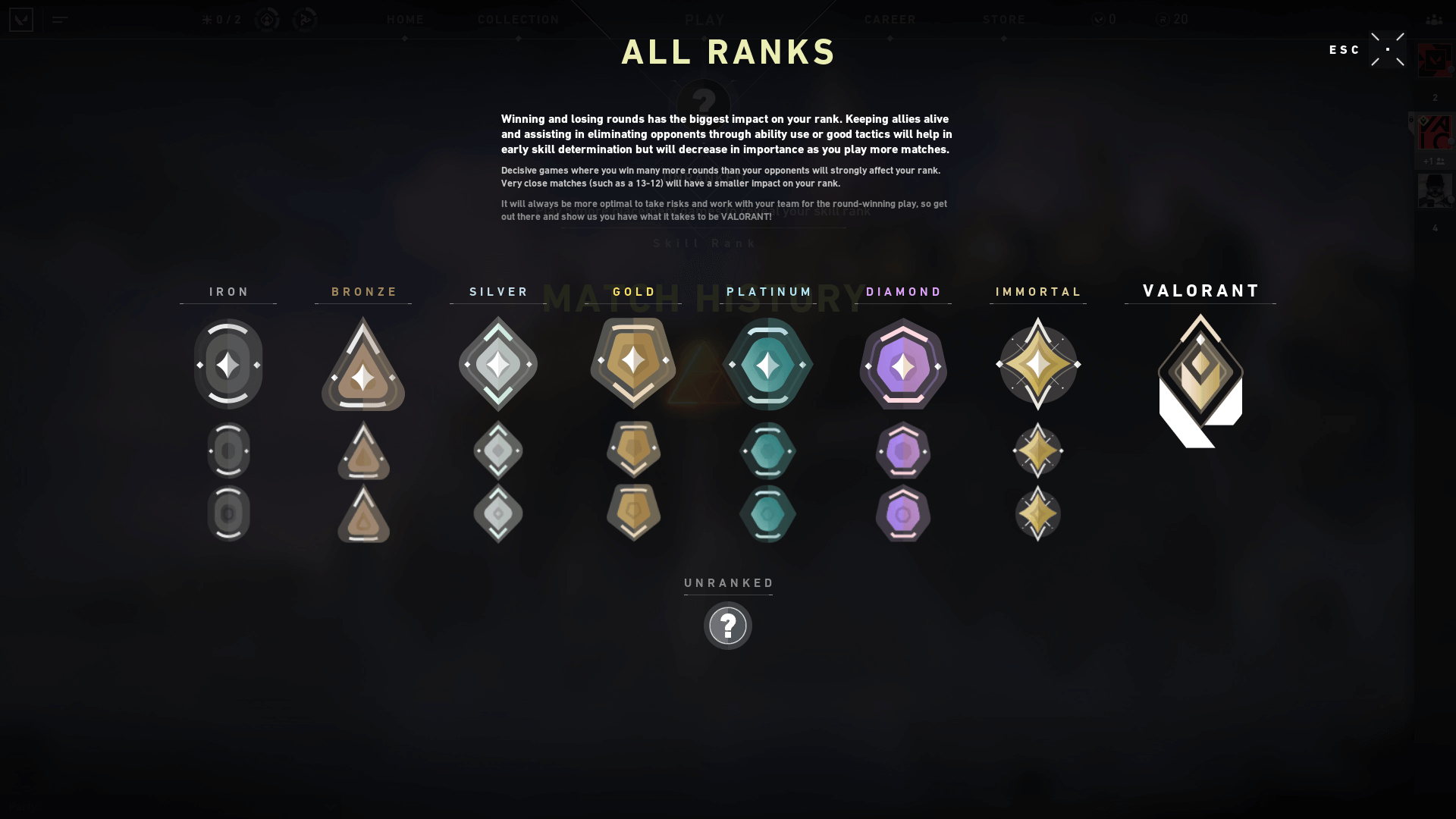 It definitely feels weird to have the game's name as the top rank. Players felt a bit odd about this and they talked to the developers about this and guess what? The developers agreed to change the top rank's name to something other than Valorant. Every other rank's name will probably be the same. From what we heard from the pros was that climbing ranks in Valorant is relatively easy compared to CSGO or Overwatch or any other game. Daniel 'Dafran' Francesca, a former profession Overwatch player, now a Full-Time stream has reached Valorant in closed beta and went back to overwatch. This made the community feel like the game is easier but we have to play to confirm anything so let's see how the Rated game mode goes. We are all excited for the Rated game mode and see where we get placed in Valorant, Are you excited? Please let us know in the comments what you think about the Rated game mode. Follow us for more updates on Valorant.
To know more about Valorant, Click here