Before we check out the solution for "A System Error Has Occured", let's first see what a vanilla gift card is.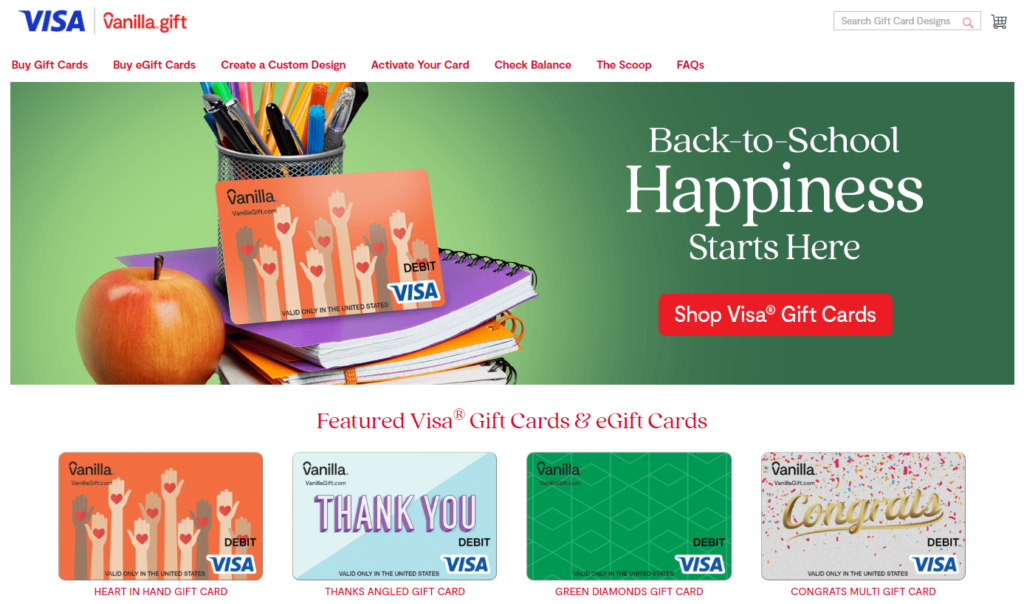 What is a Vanilla Gift Card?
A Vanilla gift card is a Prepaid and Non-Reloadable debit card that can be used for purchases at various merchants anywhere in the world. The card is linked to any bank account or credit card. The users can load a specific amount onto the card to use it like a regular debit card until the balance lasts.
What does "A system error has occurred" mean?
"A system error has occurred" on a Vanilla gift card occurs when there is a technical problem with the card's activation or processing system. This error message might appear when attempting to perform a transaction. The causes can be different, like issues with the card's data, communication errors between the card issuer's and merchant's systems, or glitches during activation.
How to fix 'A system error has occurred' on a Vanilla gift card?
1. Check the balance
Lack of funds can stop the transaction from going through. Verifying that you have enough funds to cover your purchase is a good step. You can check how much  balance you have on the card online or by calling the customer service number.
2. Check the activation status
Vanilla gift cards require activation before they can be used for any transaction. If you have bought a new card, ensure that the card has been activated before making a purchase.
3. Use the card at the right merchant
Vanilla cards only work at supported merchants and online platforms so make sure you are trying to use the card at merchants that accept Vanilla gift cards. 
4. Clear cache and cookies
 If you're experiencing issues with online transactions, try clearing your browser's cache and cookies, then attempt the transaction again.
5. Disable Ads blocker
Ad blockers might block the site's essential functions while trying to block the ads on the site. The site may not respond to your request because the ad blocker is hampering the site's proper operation, so disabling the ad blocker might resolve the issue.
7. Contact customer support
 If the above steps have failed, you try contacting Vanilla gift card customer support. You can find the customer service number on the back of your card or online. 
When contacting customer support, keep the gift card details (card number, activation receipt, and purchase receipts) handy. This information will help the customer service representative assist you more effectively.
FAQs about Vanilla Gift Card
 Why does my Vanilla gift card say a system error has occurred?
This error may occur if your gift card is not activated properly or if an incorrect code is entered during activation.
Why is my Vanilla Visa gift card balance not working?
Your Vanilla gift card may not function for various reasons. It could be due to expiration, depletion of the balance, damage, or incorrect activation.
Can you activate a vanilla card online?
1. Go to the Vanilla Gift Card website.
2. If you have an account, log in; otherwise, click on the Account Setup button to begin the activation process for your Visa Vanilla Gift Card.
3. Enter the 16-digit card number and 3-digit security code (CVV) respectively and then click submit.
I hope this article help you resolve the Vanilla Visa Gift Card error "A System Error Has Occured", if you have any queries, headover to Vanilla Gift Card's website to find out more solutions or try contacting their support.