Windows 10 has enjoyed a roaring success and has a massive share of about 80% and today we are going to see how you can activate windows 10 using command prompt. It is a very quick and easy way to activate windows and does not require the need to download any software, you just need to have a working internet connection. Without any further ado, let's get started.
How to check if your Windows is Activated?
Press 'Win+S' key to open start menu search bar and type Activation, select the activation settings option that will come on the top. This will show you the activation status of your windows.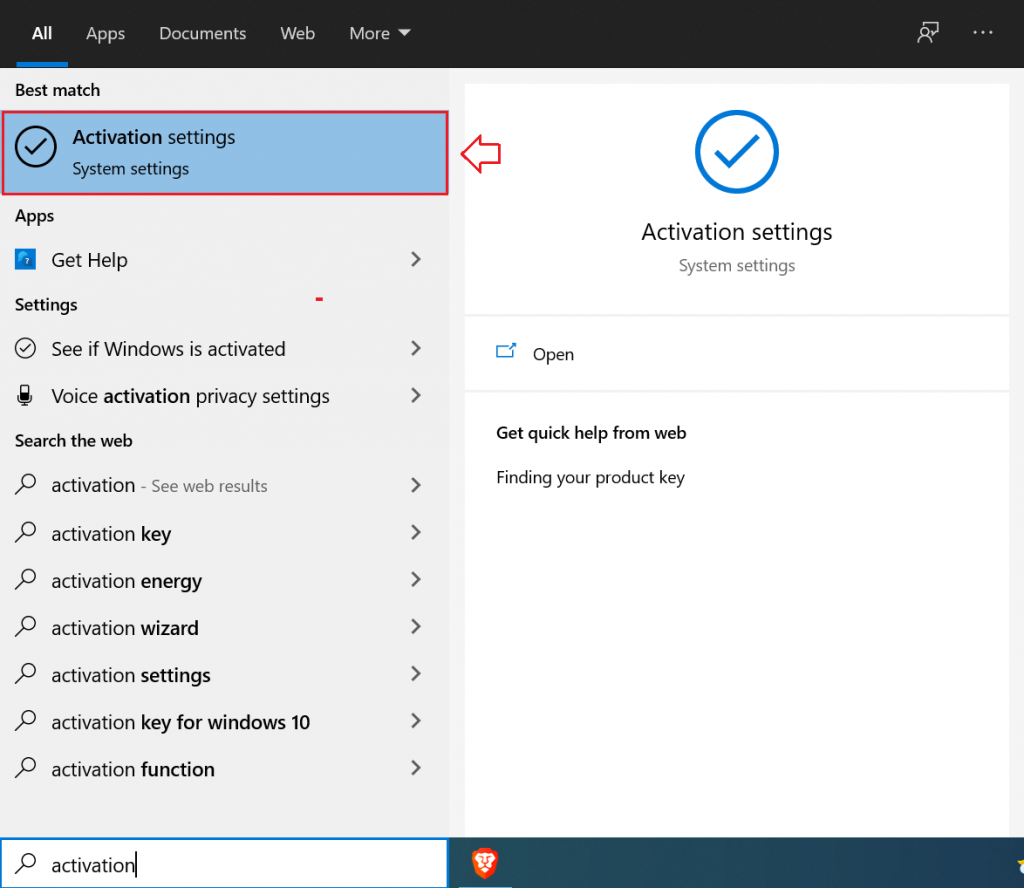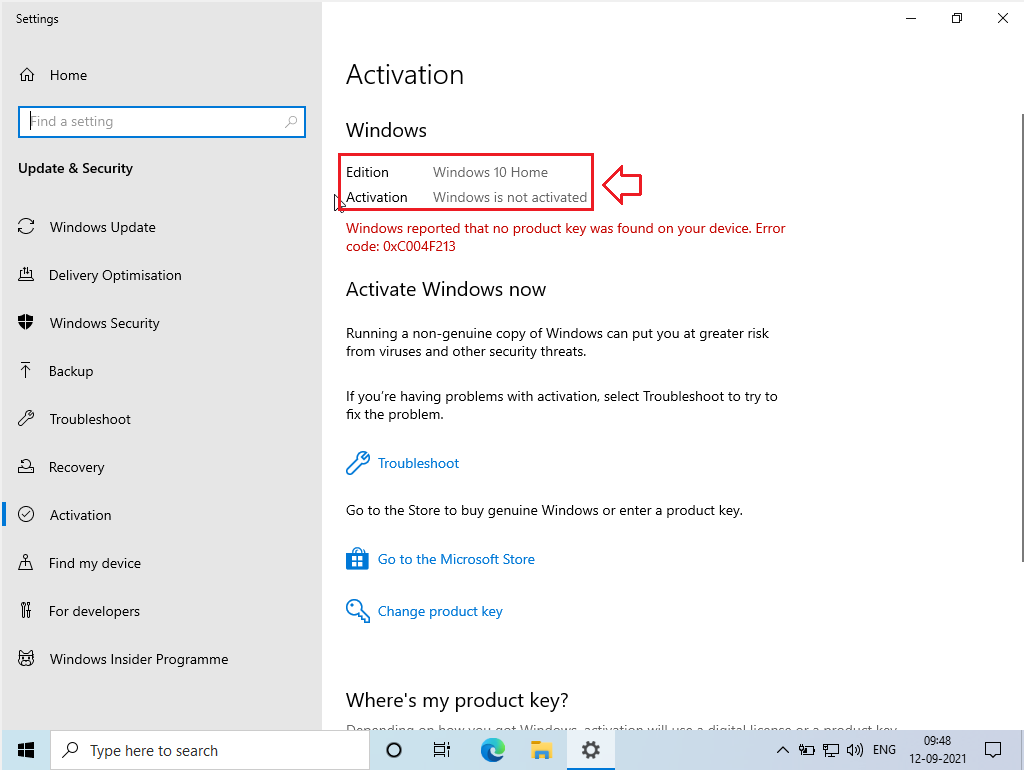 How to Activate Windows using Command Prompt
Step 1 : Open the Command Prompt in Administrator mode
Press 'Win+S' to open the start menu search bar and type cmd, you will see the Command Prompt application on the top, go to the right-hand side list of options and click on the 'Run as Administrator' option.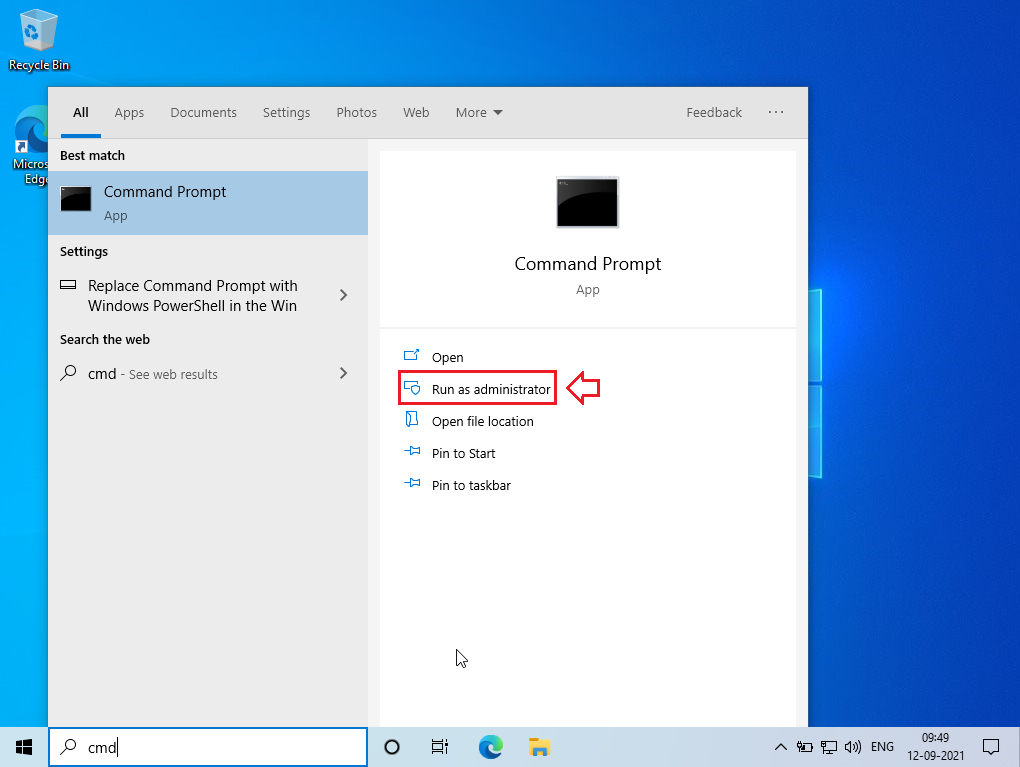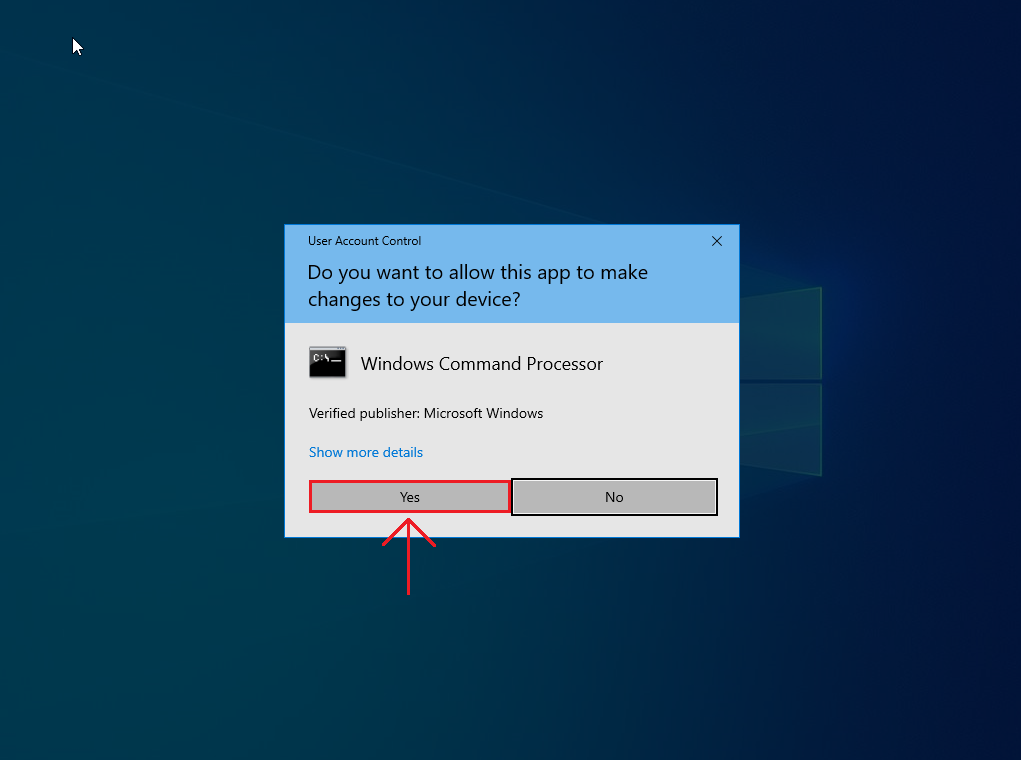 Step 2 : Install the Product Key
After you have opened the command prompt, type slmgr /ipk * Product Key * and then press enter. Given below are the product keys of different versions of Windows, you can type the key of your version.
Home: TX9XD-98N7V-6WMQ6-BX7FG-H8Q99
Home N: 3KHY7-WNT83-DGQKR-F7HPR-844BM
Home Single Language: 7HNRX-D7KGG-3K4RQ-4WPJ4-YTDFH
Home Country Specific: PVMJN-6DFY6-9CCP6-7BKTT-D3WVR
Professional: W269N-WFGWX-YVC9B-4J6C9-T83GX
Professional N: MH37W-N47XK-V7XM9-C7227-GCQG9
Education: NW6C2-QMPVW-D7KKK-3GKT6-VCFB2
Education N: 2WH4N-8QGBV-H22JP-CT43Q-MDWWJ
Enterprise: NPPR9-FWDCX-D2C8J-H872K-2YT43
Enterprise N: DPH2V-TTNVB-4X9Q3-TJR4H-KHJW4
Our PC had Windows 10 Home so we typed 'slmgr /ipk 3KHY7-WNT83-DGQKR-F7HPR-844BM'.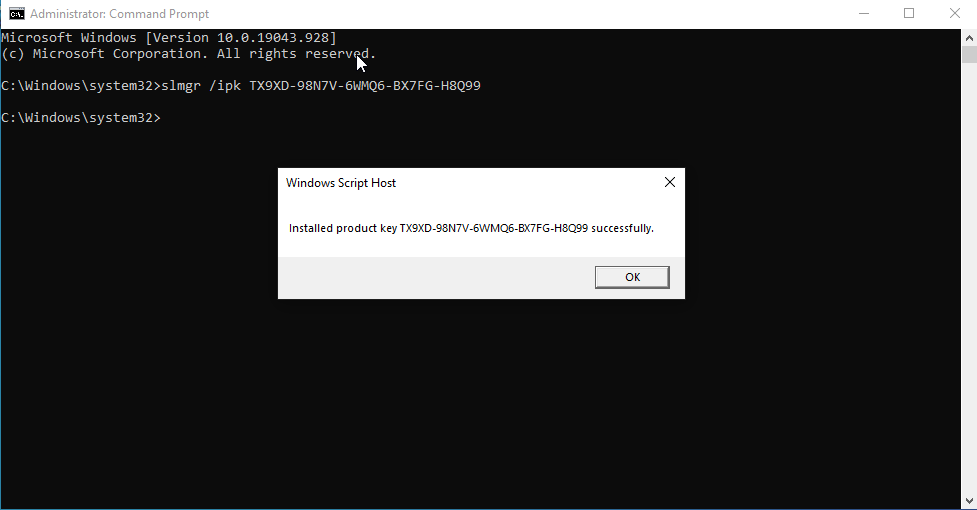 Step 3 : Set the KMS machine address
Type slmgr /skms s8.now.im and press enter to connect to the KMS server.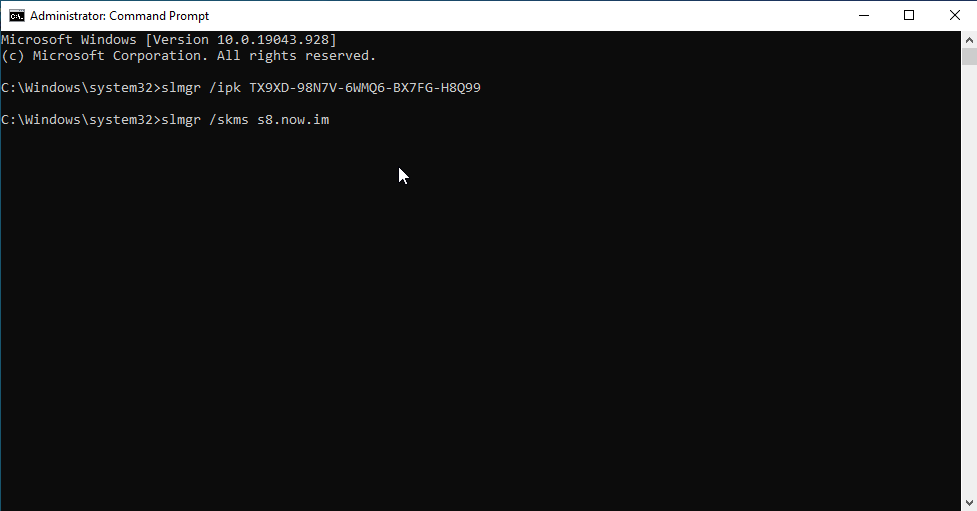 Step 4 : Activate your Windows
At last, type slmgr /ato and press enter to activate your Windows 10. After you have successfully activated your Windows 10 using Command Prompt, type exit and press enter to exit the application.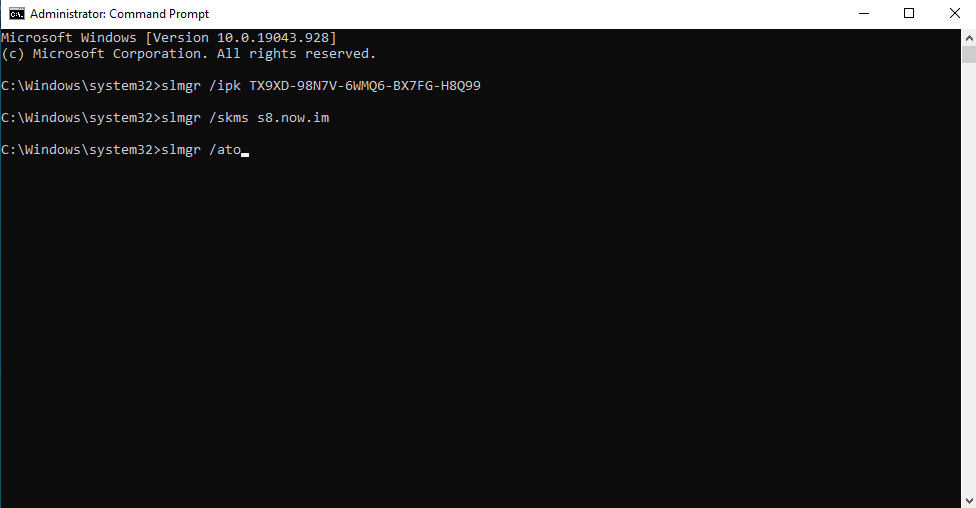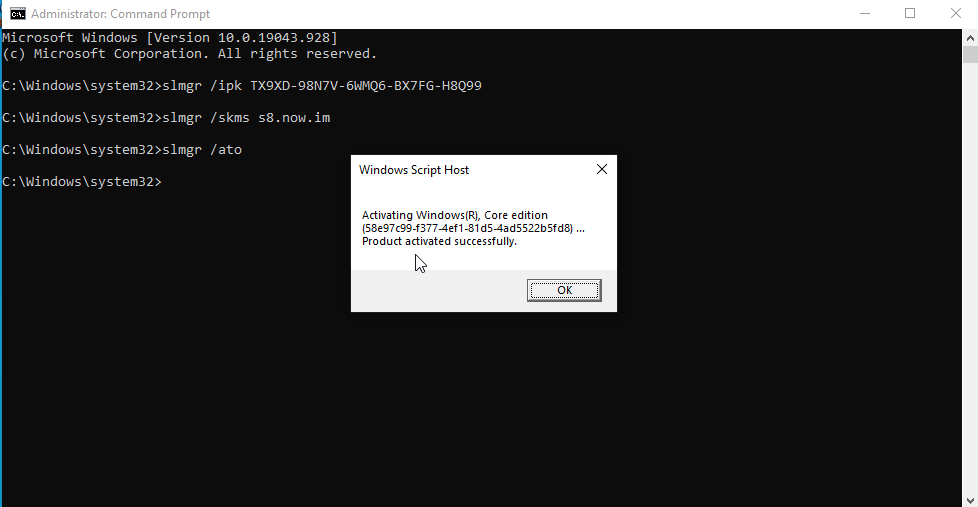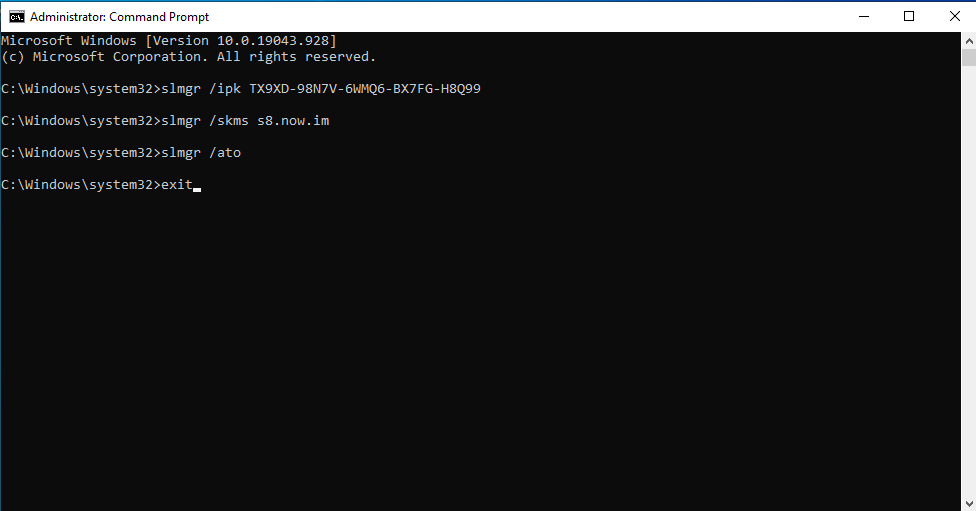 Check the status of your activation by typing 'activation' in the start menu search bar and selecting the 'Activation Settings' option that comes on top.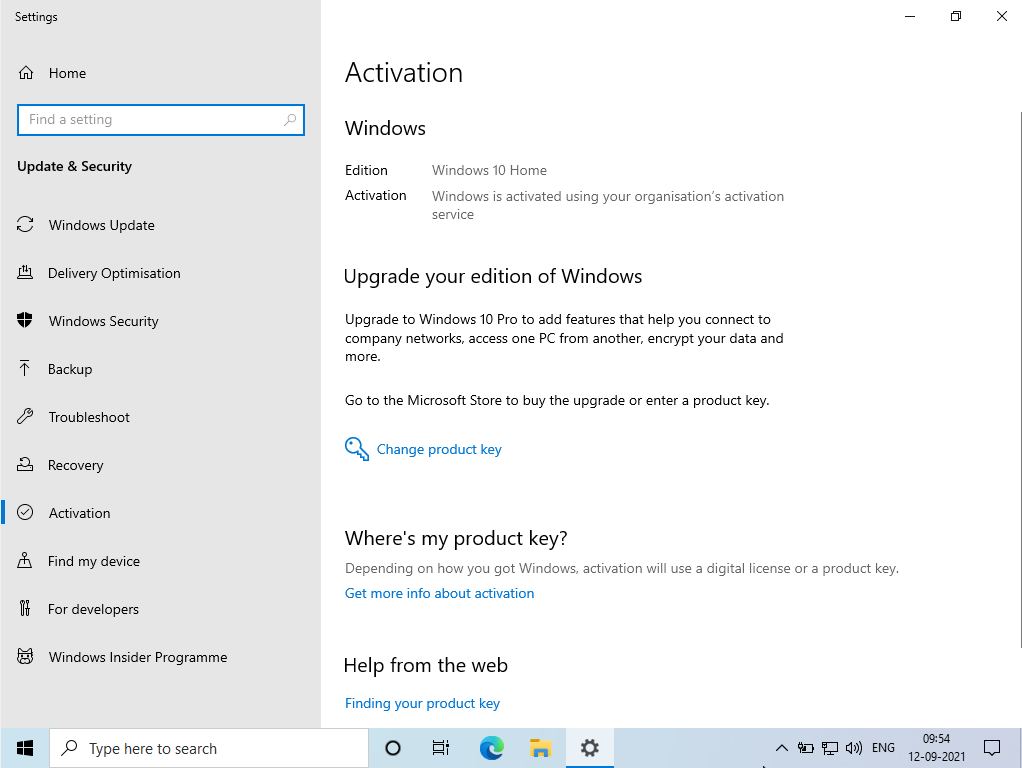 Frequently Aksed Questions
Is this method free of cost?
Yes, you can activate any version of Windows 10 for free using this method, you only need a working internet connection.
Is it safe to activate Windows 10 using Command Prompt?
Yes, it is absolutely safe to activate your Windows 10 using the command prompt and it is a very quick and easy process too!
Can I activate my Windows 10 using an activation script?
It is not advisable to do it because of the new Microsoft update. Windows defender now identifies the script as a Hack Tool that may cause problems while activating.
Windows 11 is right around the corner, here is a list of 14 must-have applications for Windows 11!