If you are a gamer, you might have heard about Project A which was the code name for the game Valorant before it launched its closed beta. This game is a free-to-play multiplayer FPS game developed by Riot Games (The people behind the legendary League Of Legends game). This game is a tactical based shooter game with the five vs five setups just like Counter-Strike Global Offensive, except for the fact you have to pick heroes who have different abilities.
The game is currently on its the beta stage in Canada, Europe, Russia, Turkey, and the United States. Valorant has promised to bring in the support to more countries eventually as the COVID-19 impacted the launch.
The Riot Valorant team mentioned "Our plan was to bring the Valorant closed beta to as many players around the world as quickly as possible, but the COVID-19 pandemic has impacted those plans, compromising a wider global rollout. For now, we have to focus on the regions where we feel most ready, with more regions following in the months to come".
Valorant Characters & Abilities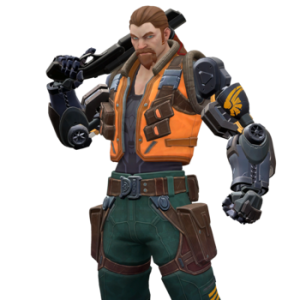 Breach
Breach is a powerful agent who fires high powered targeted kinetic blast to clear the path.
Abilities –
Basic:
Aftershock – 100 Credits
FlashPoint – 200 Credits
Signature: Fault Line – Free
Ultimate: Rolling Thunder – 7 points
---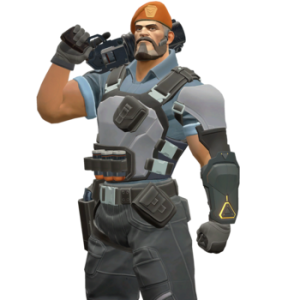 Brimstone
Brimstone is an agent who has the abilities of a perfect commander skill set.
Abilities –
Basic:
Incendiary – 200 Credits
Stim Beacon – 100 Credits
Signature: Sky Smoke – 100 credits
Ultimate: Orbital Strike – 6 Points
---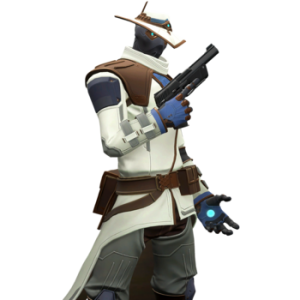 Cypher
Cypher is the surveillance guy who keeps an eye on each move of the enemy.
Abilities –
Basic:
Cyber Cage – 100 Credits
Trapwire – 200 Credits
Signature: Spycam – Free
Ultimate: Neural Theft – 7 Points
---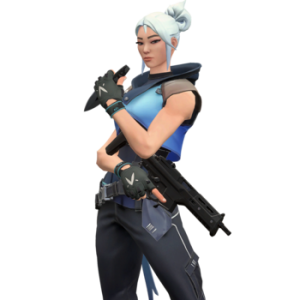 Jett
Jett has one of the unique play style compared to other heroes in Valorant.
Abilities –
Basic:
Cloudburst – 100 Credits
Updraft – 200 Credits
Signature: Tailwind -Free
Ultimate: Blade Storm – 6 points
---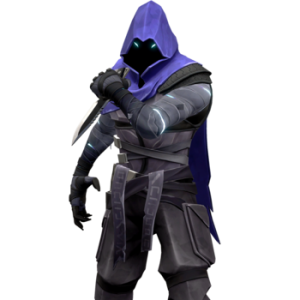 Omen
Omen is a character who hunts in shadows and also has one of the most interesting ultimate.
Abilities –
Basic:
Shrouded Step – 100 Credits
Paranoia – 200 Credits
Signature: Dark cover – Free
Ultimate: From the Shadows – 7 Points
---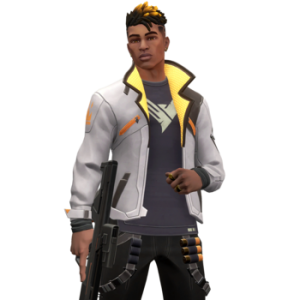 Phoenix
Phoenix shines through the game with his fighting style & his abilities.
Abilities –
Basic:
Blaze – 200 Credits
Curveball – 100 Credits
Signature: Hot Hands- Free
Ultimate: Run it Back – 6 Points
---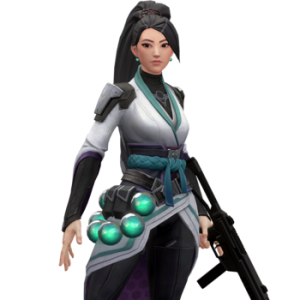 Sage
Sage is more like the shield player for the team to create safety.
Abilities –
Basic:
Barrier Orb – 300 Credits
Slow Orb – 100 Credits
Signature: Healing Orb – Free
Ultimate: Resurrection – 7 Points
---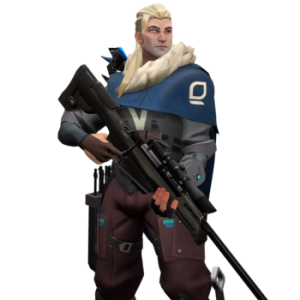 Sova
Sova is the Archery Expert here with some interesting abilities to keep him different from the other heroes out here.
Abilities –
Basic:
Shock Bolt – 100 Credits
Owl Drone – 300 Credits
Signature: Recon Bolt
Ultimate: Hunter's Fury – 7 Points
---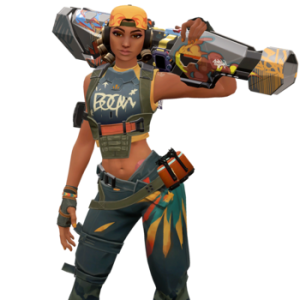 Raze
Raze is the Junkrat of Valorant. As simple as that 😉
Abilities –
Basic:
Boom bot – 200
Blast pack – 100
Signature: Paint Shells – 200 Credits
Ultimate: Showstopper – 6 Points
---
Viper
As the name says, Viper is a character with abilities that deploy poisonous chemical devices.
Abilities-
Basic:
Snake bite – 100
Poison cloud – 200
Signature: Toxic Screen – Free
Ultimate: Viper's Pit – 7 Points
---
Valorant PC requirements
Valorant is a pretty lightweight game and doesn't demand PC specs like any other game that you play in 2020. The below-mentioned PC specs are the bare minimum requirement for Valorant to run in your PC. The minimum system specifications lets you run valorant at a frame rate of 30 fps. Whereas the recommended system requirements let you run the game at 60 fps. To run the games at a smooth 144+ fps on your 144hz monitor, the high-end system specs would handle it easily.
Hardware requirements
Operating System: Windows7/8/10 64-bit
RAM: 4GB
VRAM: 1GB
Minimum  System Specs requirements
CPU: Intel Core 2 Duo E8400
GPU: Intel HD 3000
Recommended System Specs
CPU: Intel i3-4150
GPU: Geforce GT 730
High-end System Specs
CPU: Intel i5-4460
GPU: GTX 1050 Ti
How to get Valorant Beta key
Register yourself an account on playvalorant.com if you are one from the above-mentioned regions.
Once you register, head over to twitch, click on settings and go to the connections page or if just click here
Under the connections tab, scroll down until you find the Riot connection section and connect the account you just created to twitch
Once you have connected your Riot account with twitch, all you have to do is watch Valorant streams that have "Drops enabled". You can head to Drop enabled Valorant streams by clicking here : Drop enabled Valorant stream
Note: To qualify your account for drops, firstly you have to be from the above-mentioned regions or at least your riot account has to be from there. And secondly, a viewer has to watch a drop enabled valorant stream for at least two hours to qualify for a drop. The more you watch, the more you get chance for a drop.
That's everything you need to know about Valorant. We will be publishing an in-depth article on each hero & explaining their abilities, what they can do and more. Stay tuned for more articles relating to Valorant.
#MeshPie