In the world of competitive gaming, there are three things that matter a lot. Namely Aim, Movement and Sound game.
Without these three, it will be hard to win a game. The first two come with a lot of practice but the last one, the sound game comes by using proper headphones.  Talking about headphones, Galax has launched their new headphones, The Sonar 04. The Galaxy Sonar series is part of Galax's premium headset line.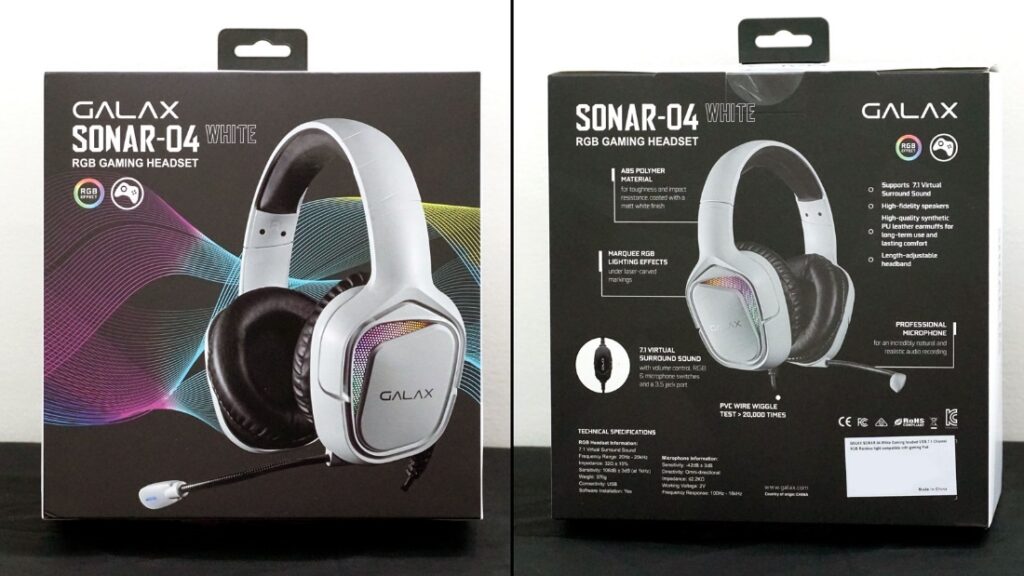 You can choose between two colours, Black and White.
The headset works with PC, Mac, Xbox One, Xbox Series X | S, PS4, PS5 and Nintendo Switch.
Galax Sonar 04 unboxing 
Taking a look inside the box, we have got the following –
A digital marketer by profession who enjoys sharing his knowledge of technology through his work. His enthusiasm for sharing his knowledge knows no bounds. He revels in creating engaging content that demystifies complex tech concepts, making them accessible and enjoyable for all.