Gone are those days when people watched videos only on their computers or TVs. Today, video is consumed across devices and platforms. You can even carry your favorite movie or video files in your pocket by loading them onto your smartphone.
YouTube is opined to be one of the first platforms to give birth to visual content creators, but today, they have spread across to different platforms like Instagram and TikTok. The world is seeing a surge in visual content trends, and it might soon cause the end of textual content.
While there's an overwhelming number of videos available for consumption, the problem arises when you want to watch a video and realize the format is incompatible with your device. What do you do? You go through this list of the best macOS video converters and install them on your device.
Aiseesoft Mac Video Converter Ultimate
When looking for a video converter tool for Mac that also works on Windows, you can consider Aiseesoft Mac Video Converter Ultimate. The tool is packed with features, and it can help you edit, convert and compress audio and videos. It offers essential DVD or video converting functions, editing ID3 info, editing video effects, and making GIFs with aplomb.
The tool supports varied encoding formats, including VP9, VP8, and Xvid. More than thousands of formats are supported for DVD, audio, or video conversion. You can even use the tool to add basic effects, filters, and subtitles to your video files. You can use Permute to convert.
Best macOS Video Converter
  Permute

Are you willing to pay for a good video converter for Mac? If so, it cannot get better than Permute. The tool is built to blend with macOS seamlessly and contains one of the most user-friendly and immaculate interfaces in the industry. You can use Permute to convert any media into any format faster. You can even use the tool to convert videos using your iPhone.
The tool lets you switch to dark mode to finish your video conversion tasks without stressing your eyes.
  CloudConvert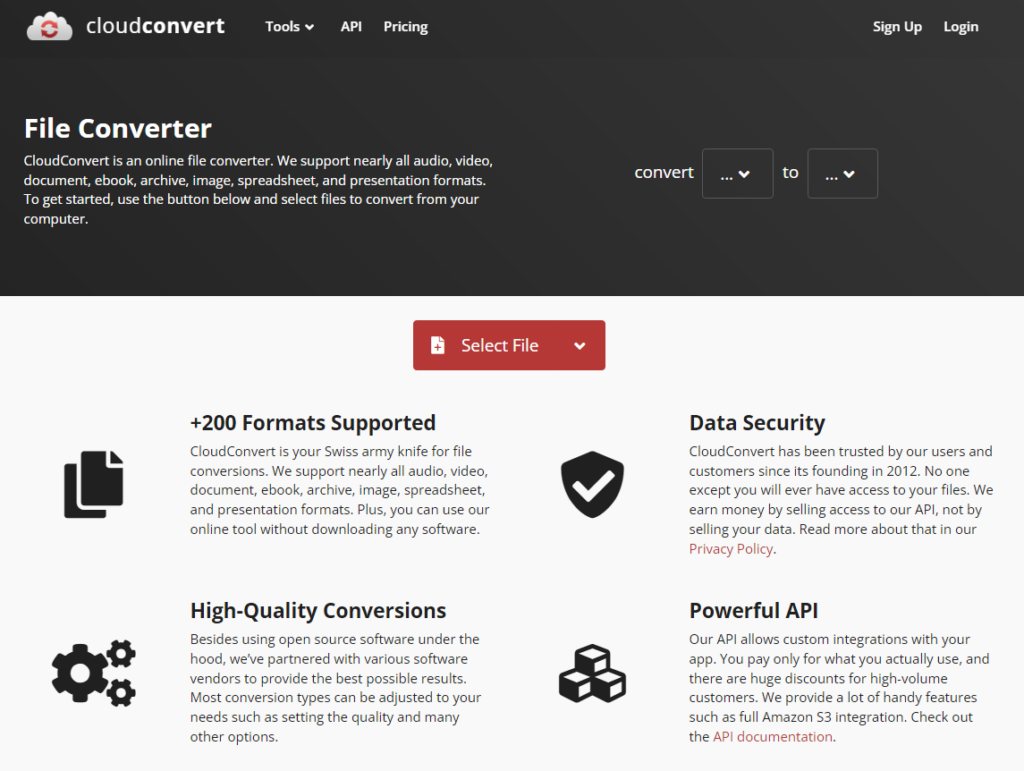 CloudConvert isn't a tool that converts files on your device. You need to upload your files online and let the tool convert them while in the cloud. The tool is perfect for users who don't want to install a video converting tool on their device.
Using CloudConvert, you can convert an extensive assortment of audio and video files. The only drawback is you need to upload and download the files you wish to convert. It might waste bandwidth and time.
If you need to convert video files above 1GB in size, you have to get a subscription. Besides, the tool supports more than 200 formats and offers data security. You can count on high-quality conversions.
CloudConvert is ideal if you don't want to install another tool on your system, especially if you are running out of space.
  QuickTime Video Converter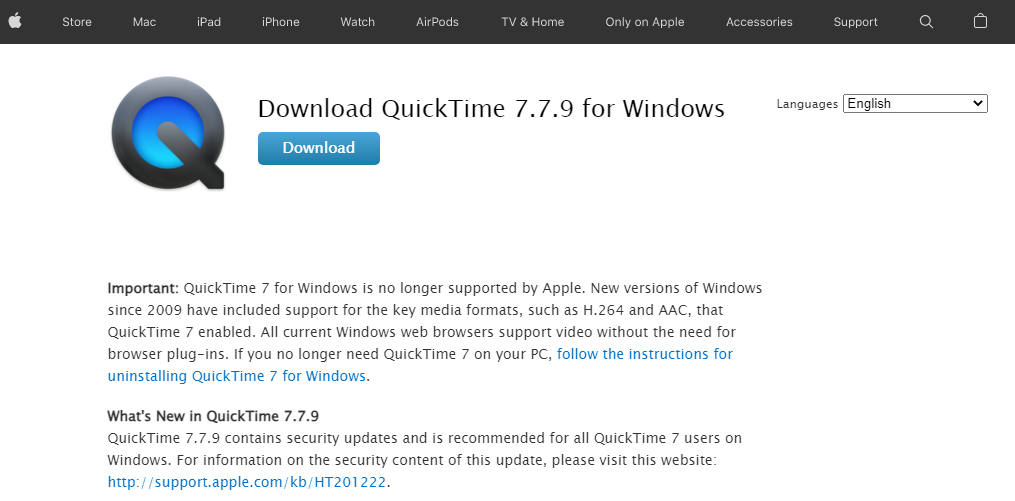 You must have heard of QuickTime. The tool comes pre-installed on Mac systems and provides users with excellent video conversion options. Even though the tool appears simplistic, it can perform various minor edits while you are converting your files across different formats.
However, the tool does have its share of drawbacks. For instance, it only produces results in HEVC and MP4 format. It is a powerful screen recording application and offers decent video conversion speed. Before moving on to the other tools on this list, you can start using QuickTime and see how the tool works. As the tool is already built-in to your Mac system, it is a good idea to see if this tool takes care of your video conversion requirements.
  Leawo Video Converter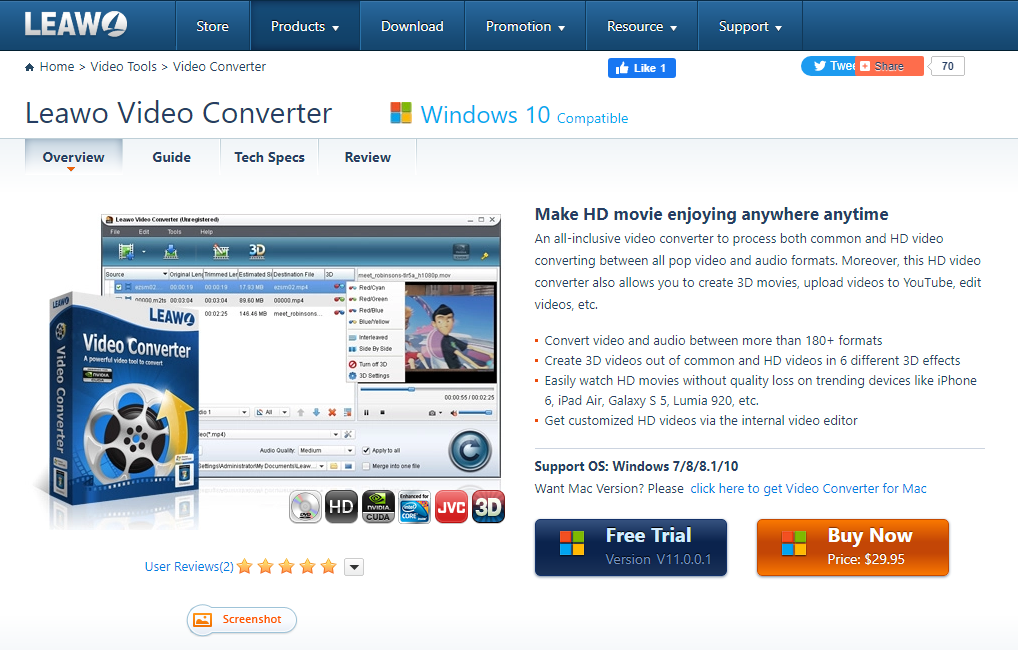 Leawo is a user-friendly and easy-to-use video converter. The tool boasts zero quality loss, and it allows users to convert audio and video files to varied formats. Leawo Video Converter supports over 180 formats, and you can use the tool for various purposes like uploading to YouTube, playing back audio and video files on different devices, etc. Use the parameter adjuster to reset the output file parameters, such as aspect ratio, frame rate, etc.
The tool supports 6 different 3D movie effects and can merge multiple video files into a single file.
So, if you want to experience a 3D movie-making experience while using a 2D to 3D converter, you can check out Leawo. The tool supports various formats and lets you personalize the parameter settings.
  Final Thoughts
Installing a good Mac video converter tool on your device will enhance your video consumption and editing experience. You can select any one from the list after doing your due diligence. It is important to assess your specific needs before downloading and purchasing the premium version of these tools. Moreover, most of the tools offer a trial period of seven to fourteen days.
Also read:
Top 5 Best Youtube to WAV converter Online