Thermaltake ToughAir 510 is the latest addition to Thermaltake's army of coolers. If you didn't already know about this cooler, it was announced back at the CES 2021. This is a high-performance cooler targeted at all kinds of users and is available in 3 different variations. Right from the basic users to high intensive users, you got them all.
ToughAir 110
The ToughAir 110 mainly targets the small form factor builds where there's a limitation in space. Thereby this model comes with a single vertical facing fan.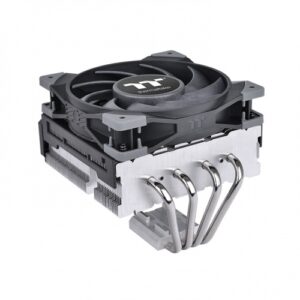 ToughAir 310
The ToughAir 310 is the younger brother of ToughAIr 510 with a single fan blower-style with a horizontal fan layout design.
ToughAir 510
The ToughAir 510 is the flagship model in the though air series as it comes with dual side horizontal exhaust fans ensuring maximum cooling performance.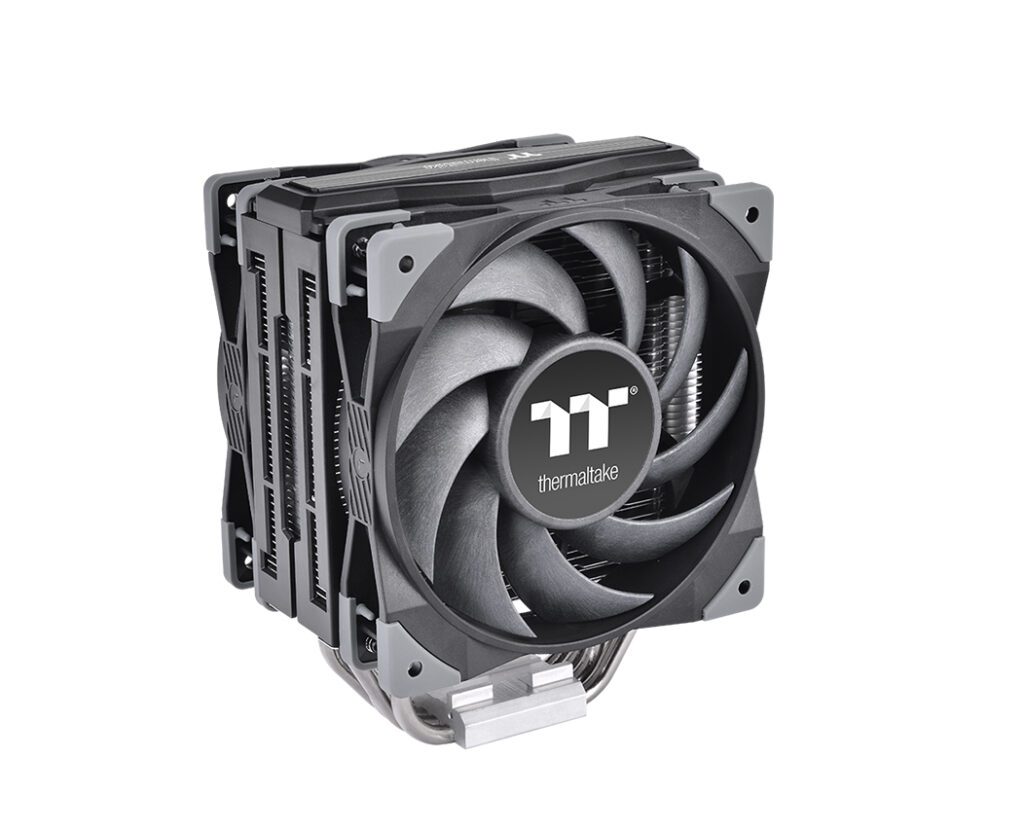 In this article, we will be taking a look at the flagship model in this series, the ToughAir 510. This cooler handles anything you throw at, right from Intel to AMD. The only limitation is the maximum TDP of the processor should be 180W or less which is more than enough for processor these days. You can check the TDP of your processor on the product description in case you need to make sure.
The Thermaltake ToughAir 510 ships with an extra 10W power rating. This is mainly because it ships with dual 120mm fans that go up to 2000RPM. This allows efficient & constant cooling for high TDP processors.
ToughAir 510 – What's Inside the box
Inside the box, you will find the following –
ToughAir 510 CPU cooler
2x ToughFan 12 with 4 pins
Y Fan Splitter
Necessary screws and connectors with Intel & AMD sockets
ToughAir 510 – Compatibility
Intel
LGA 1200/1156/1155/1151/1150
AMD
AM4/AM3+/AM3/AM2+/FM2/FM1
ToughAir 510 – First Impression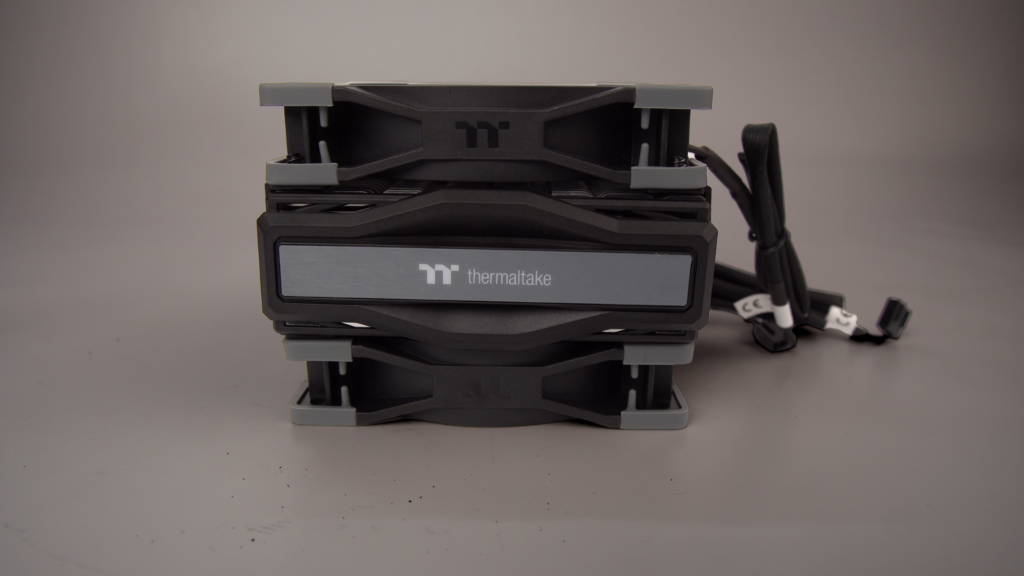 Out of the box, the cooler looks like a hunk with an asymmetric design with tons of ventilation for heat dissipation. The structure and the design of this cooler allow for lesser air turbulence & noise during the day-to-day usage. The base of the cooler is a machine flatted to make sure the base is completely aligned with the processor leaving no gaps.
The base is made up of 4 U shaped 6mm heat pipes and follows the same traditional design as you see on other air coolers. This cooler takes up around 124 mm in length, 99 mm in width and 160 mm in height. This is just to make sure you can measure these dimensions before you fit in your motherboard and cabinet.
ToughAir 510 – Installation
The installation is pretty much straightforward and cannot get simpler. Thermaltake has a perfect video on how you can install the Thermaltake ToughAir 510. It's pretty self-explanatory,
ToughAir 510 – Final Thoughts
The Thermaltake ToughAir 510 took whatever we threw at and did a great job keeping the CPU cool at all times. The constant cooling also ensures that there's no place for throttling. So be it gaming or video editing, the Thermaltake Toughair 512 can take it all.
The only downside to this cooler is that it doesn't come with any RGB on it if that's what you are looking for. But if you are a non-rgb lover like me, this will get the job done. Since there's no RGB involved, there's no software involved too, simply plug and play.
You should also consider the fact that you get 2x of the ToughFans 12 which is one of the best CPU fans you can get in the market with robust quality, noise reduction features, and high speed to keep your PC cool.
The Thermaltake Toughair 510 retails at $54.99 (Usually $59.99) on Amazon.com and in India, this retails from ₹4,500 onwards and it is available at most of the retailers. If you want to pick this on Amazon India then it'd cost you ₹5,499.
Also read :