When it comes to streaming, OBS studio is by far the most used "live streaming encoder". It is open-source software and hence, completely free and gives the users a lot of room for customization to make the stream truly their own. You can use OBS Studio to record your video, connect to any live streaming or video conferencing provider, and live stream with any digital camera. OBS also has a very active community that provides useful tutorials, tips, and 3rd party plugins and for that reason, it is recommended for those who are just beginning to stream. Installation is fairly simple, configuring the software with your gear might seem a little overwhelming at first but with a little patience, you can easily get your stream up and running. Here are a few OBS Studio Tips and Tricks that will help you improve the quality of your stream and make the overall experience even better!
1. Using your graphics card for Encoding
OBS Studio by default uses the CPU for encoding which puts strain on the CPU and more often than not causes performance issues and affects the quality of stream on some devices. Using the graphics card for encoding relieves the CPU from the extra strain and maintains the quality of the stream. To change the settings –
Settings > Output.  From the drop-down menu, you can the encoder supported by your GPU. 
2. Run the OBS Studio in "Administration Mode"
This tip might sound a little strange but hear me out, allocating the right resources to multiple programs is not a strong suit of windows and this is where "Administration Mode" comes in. By running OBS in administration mode the software is prioritized and resources are appropriately allocated. This helps the program to work in a better way and eliminates the chances of frame drops.
To run OBS as an Administrator –
Go to the OBS Studio shortcut and right click and select the "properties" option.
You will see a window pop off that has 6 tabs, one of those tabs would be labelled as "compatibility".
find "run this program as an administrator" option, select it and click "apply" to apply the setting. At last click "OK" to close the window.
Now your OBS studio will run in the administrator mode every time.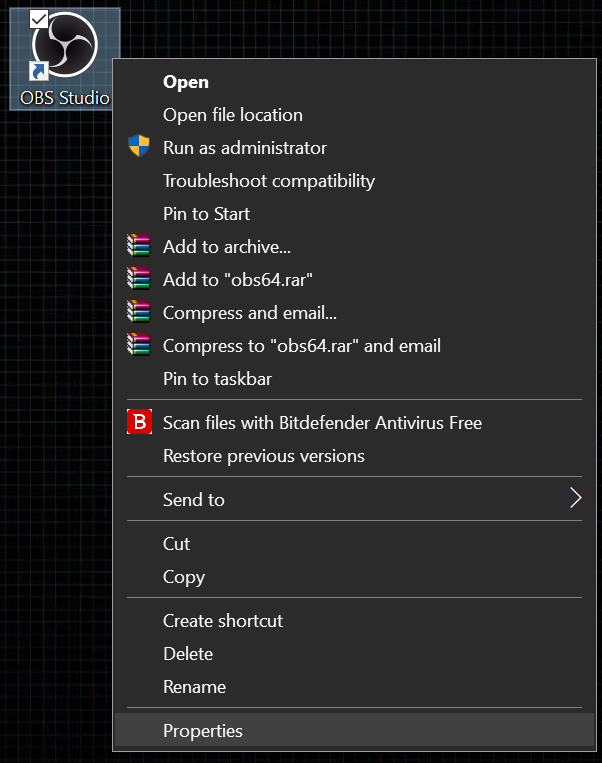 3. Use Hotkeys in OBS
A good stream requires efficiency. The built-in hotkeys feature in OBS saves stress, effort, and most importantly, saves time during the stream. You can assign any command to a specific key/key combination for even basic tasks like Stream Start and Stream Stop. This comes in very handy during the stream and makes the overall experience better.
To create a hotkey, head over to OBS settings > Hotkey.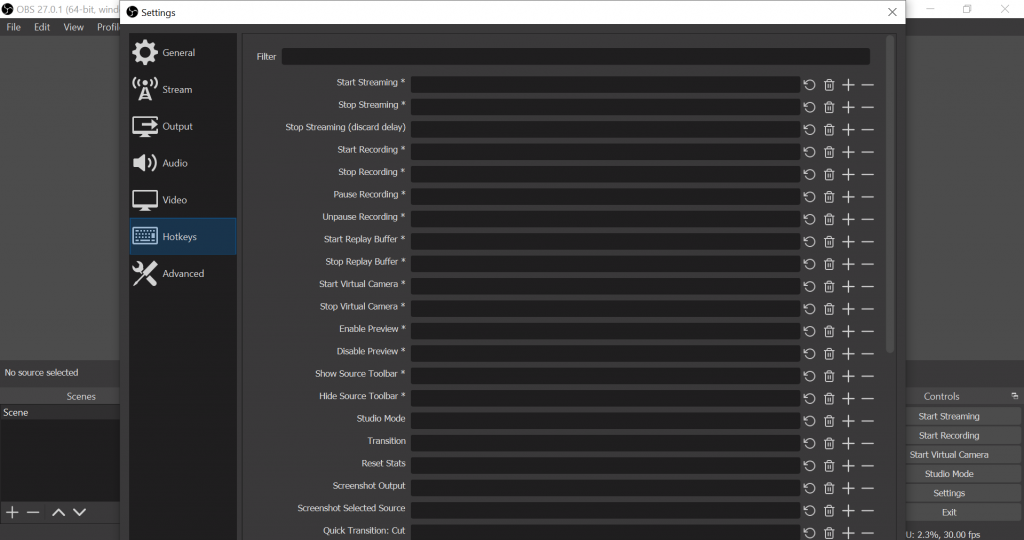 A digital marketer by profession who enjoys sharing his knowledge of technology through his work. His enthusiasm for sharing his knowledge knows no bounds. He revels in creating engaging content that demystifies complex tech concepts, making them accessible and enjoyable for all.