How to Whatsapp someone without adding them in contacts
Have you ever wondered how to Whatsapp someone without adding them in contacts? Or have you ever thought about how you get telemarketing messages from complete strangers? Or even if you want to message someone in Whatsapp but you don't want to add them to your contacts list?
WhatsApp is one among the foremost popular messaging apps within the world and while it's very easy to use, there's one annoyance that has frustrated us for a real while. Ways to send a message without number saved in contact. As basic as it sounds, there is no official workaround to send WhatsApp messages to unsaved numbers.
But in this blog, we will elucidate all those possible ways by which one can send messages in WhatsApp without adding them to their contacts.
This option is one of the trusted ways of messaging someone without adding them to your contacts. And this is Whatsapp's own link.
First, type this in the url. wa.me/the mobile number that you want to message. For example, wa.me/+91 9888888888. Make sure you also enter the country and region code without fail.

2. Press the MESSAGE icon and boom you will be redirected to the                       messaging page. Now you can message them like you message anyone.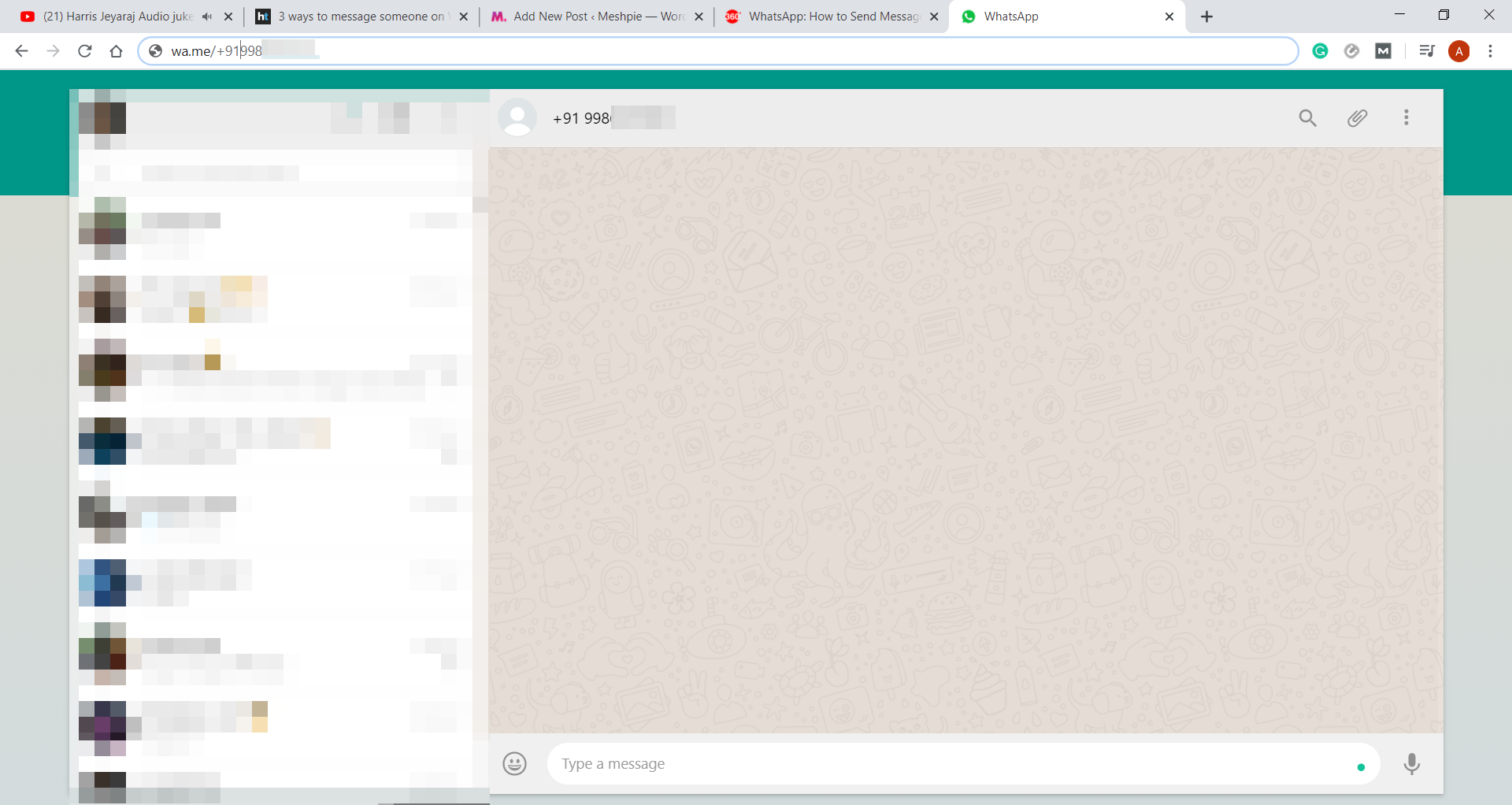 3rd party apps
There are quite a few 3rd party applications that let you message someone without adding them to contacts. Click to chat and Easy message are few apps that don't ask for any storage access permission. And it is also very simple to send a message from these apps.
Click to chat
Go to the play store and download the app or click here.
Once you open the app you will see a similar screen. Just type in the number you want to message along with their country and region code.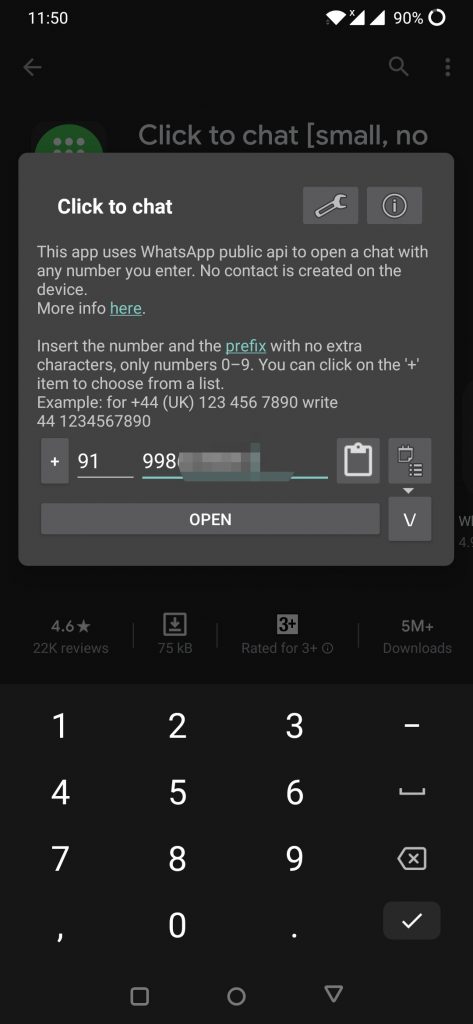 3. Once you typed in the number and code, hit the OPEN button and boom           you will be taken to the chat.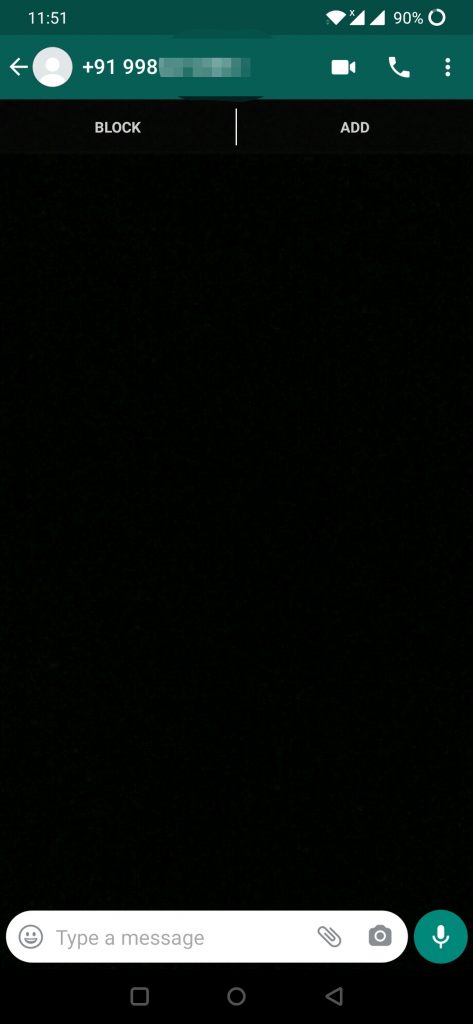 It is as simple as that. But still, 3rd party apps are not as trustworthy when you compare it with the 1st option. Follow the same procedure if you are using Easy message(click here to download) as they both share a similar user interface.
Text selection method
This is another easy method of sending Whatsapp message to someone not saved in your contacts, which doesn't require downloading any application or what so ever. But the only downside of this method is that it doesn't work on all the mobile phones. In our case, it didn't work on both Samsung and Oneplus devices.
Go to chrome or google search bar widget, and type in the number that you want to send message to along with "+" symbol and their country and region code. For example, +919887894565. Long press it and press the workflow button(3 verticle dotted line).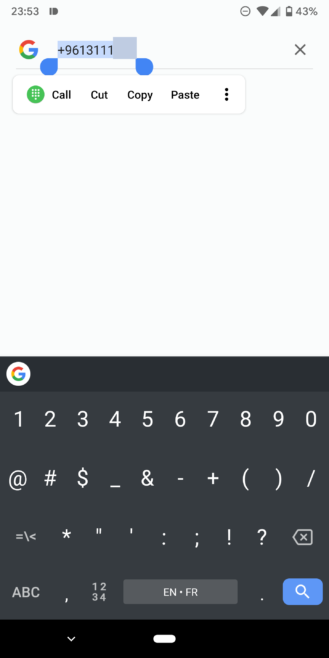 2.  After pressing the workflow button you will find Whatsapp message                   option (if you are lucky). From there you can message them.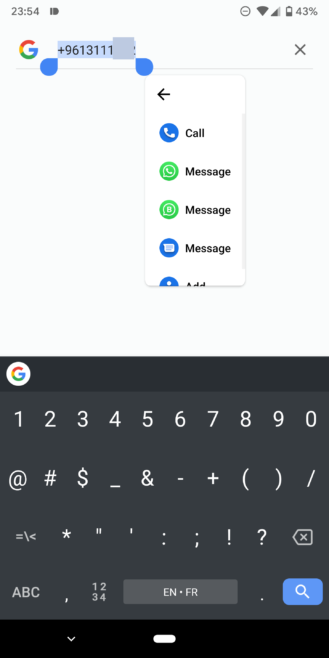 Siri Shortcuts method(iPhone users)
Well if you are an iPhone user and still you want to send a message to someone who is not in your contact list, don't worry we have got you covered. This works on all iPhones running IOS 13.
First Download the Shortcuts app from the app store.
Now open the app, tap the Gallery on the bottom right. Now add any shortcut you like, and run it once. (follow the first two steps only if you haven't used Shortcut app before)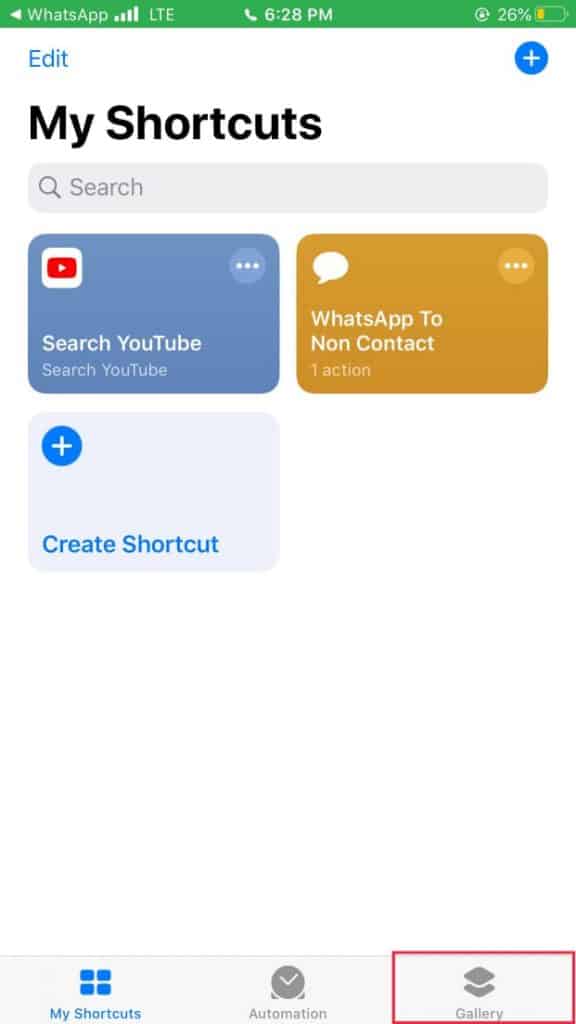 Next, go to Settings > Shortcuts > turn on Allow Untrusted Shortcuts. (make sure you add shortcut of only those apps whom you trust)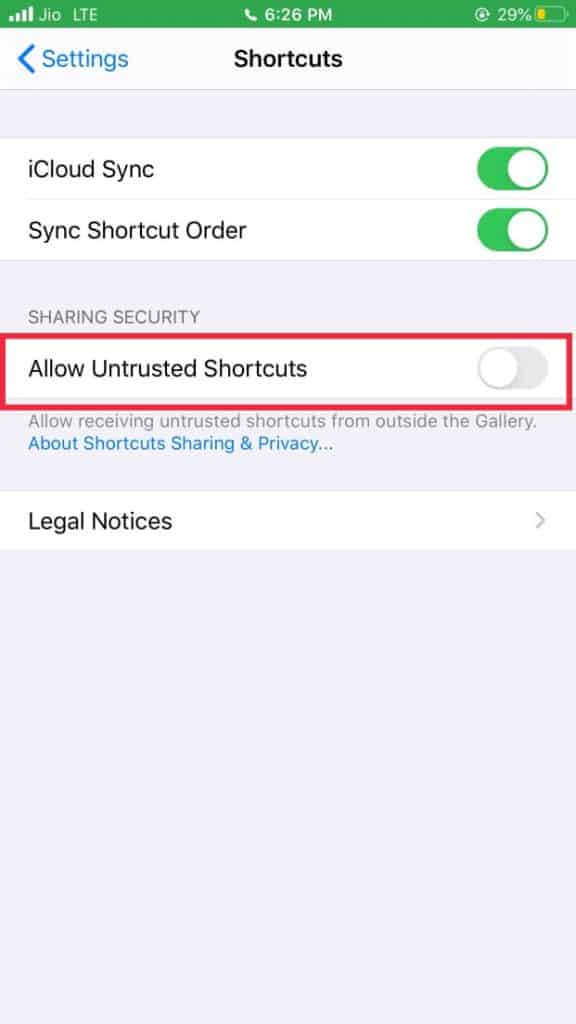 After that is done, click this link on your iPhone and click the Get Shortcut button to download it.
Now you'll be redirected to the Shortcuts app. Tap Add Untrusted Shortcut button at the bottom.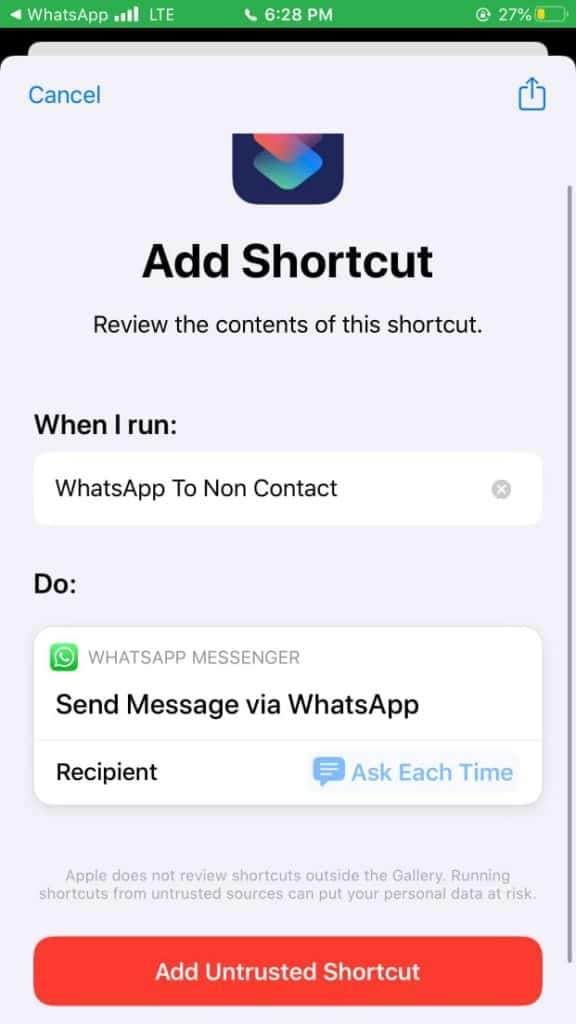 After this, you can open the Shortcuts app and look for the WhatsApp to Non Contact shortcut in the My Shortcuts tab. You can either run it from here or tap the three dots icon at the top of the shortcut > then tap Add to Home Screen to create a quick launch shortcut on the home screen.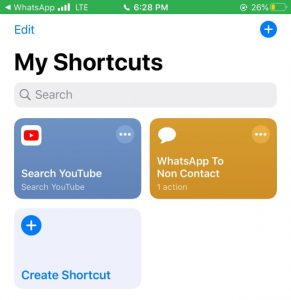 Once you run this, you will be asked to enter the recipient's number. And press the '+' button.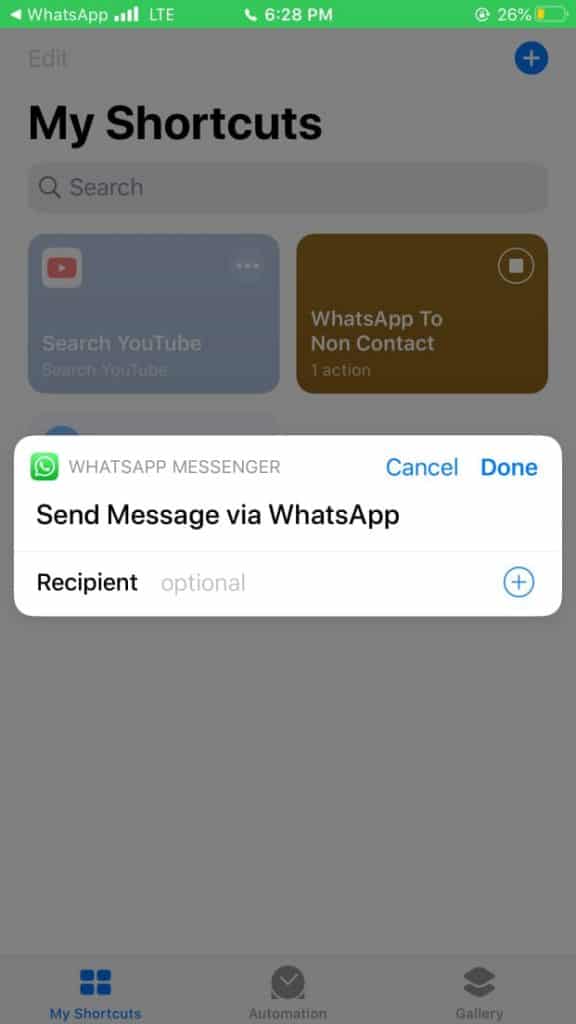 That's it you have reached your destination. You will be taken to directly to the chat.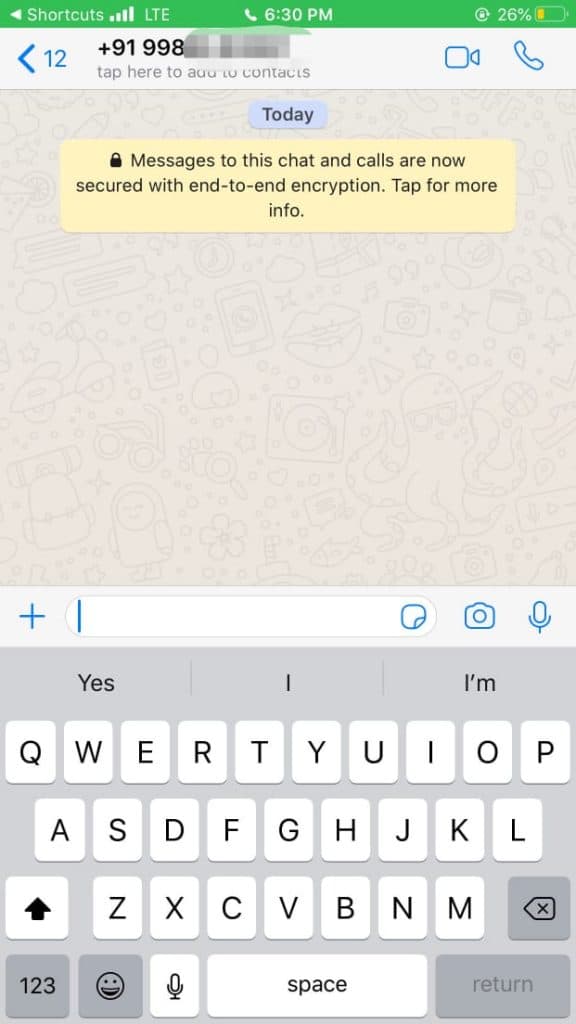 As to conclude this blog, I would suggest you guys use these methods only when it is required, if not it is always better to save the contact before sending a message. You can, later on, delete that contact. If you don't want them to see your status you can always hide your stories from them. You can find that options on the right top corner workflow button present on the status page. Stay tuned for more interesting News, How To blogs, Gaming reviews, Tech reviews, streaming and much more.
Cheers!
Also read:
How to Fix Err connection reset in Chrome in 2020