Best alternatives for Zoom application
Since Zoom is in the spotlight for most preferred video calling app during Lock-down and also for over 5,00,000 Zoom accounts that have been hacked and sold on Darkweb. Due to its flawed security policies, countries like Singapore, Germany and Taiwan have banned this application. Even Google has restricted its employees from using this application citing its security policies.
A good video conferencing application must have certain standards that it satisfies such as
User experience
Safety and Security
Pricing
Number of people that can be added in the video call
Control
Keeping all these conditions in mind we have a few alternative applications for Zoom.
Google Hangouts (or) Google Meet:
Google Hangouts which was recently renamed as Google Meet is an amazing application that suits both office use and chatting with friends.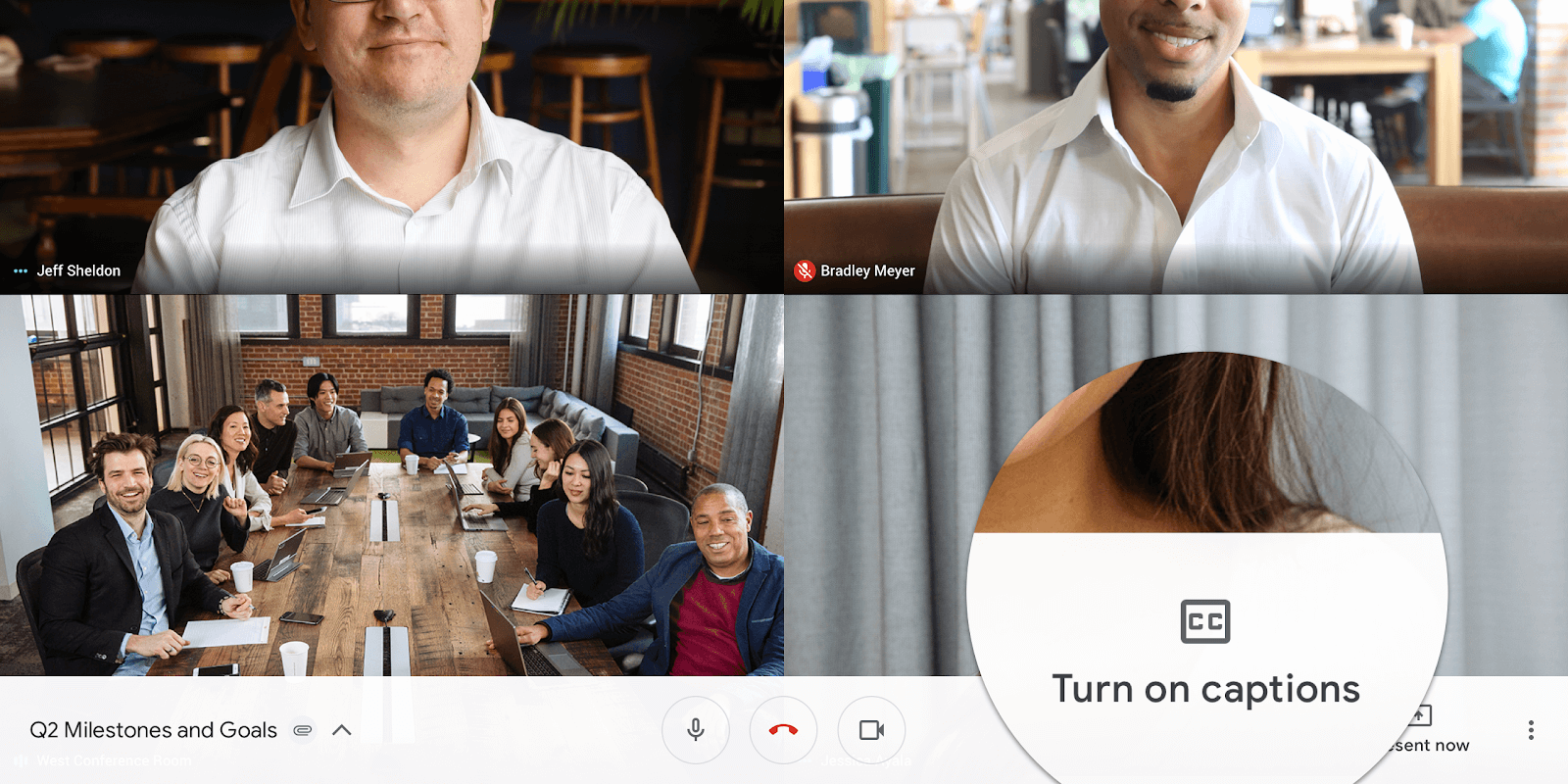 Google Meet is developed in such a way that it possesses secure-by-design infrastructure, built-in protection, and a global network that Google uses to secure your information and safeguard your privacy. Video meetings held in Google Meet are encrypted in transit and their array of default-on anti-abuse measures keep your credentials safe.
Google Meet is designed for all major platforms like Chrome, IOS and Android. And the best part is it can hold up to 250 participants per call. As for as, pricing is concerned it starts from Rs. 125($1.63) per month.
Microsoft Team is another alternative go-to video conferencing application for Zoom. They process more than 8 trillion security signals every day and uses them to proactively protect you from security threats. In Teams, we encrypt data in transit and at rest, storing your data in our secure network of data centers and using Secure Real-time Transport Protocol (SRTP) for video, audio, and desktop sharing.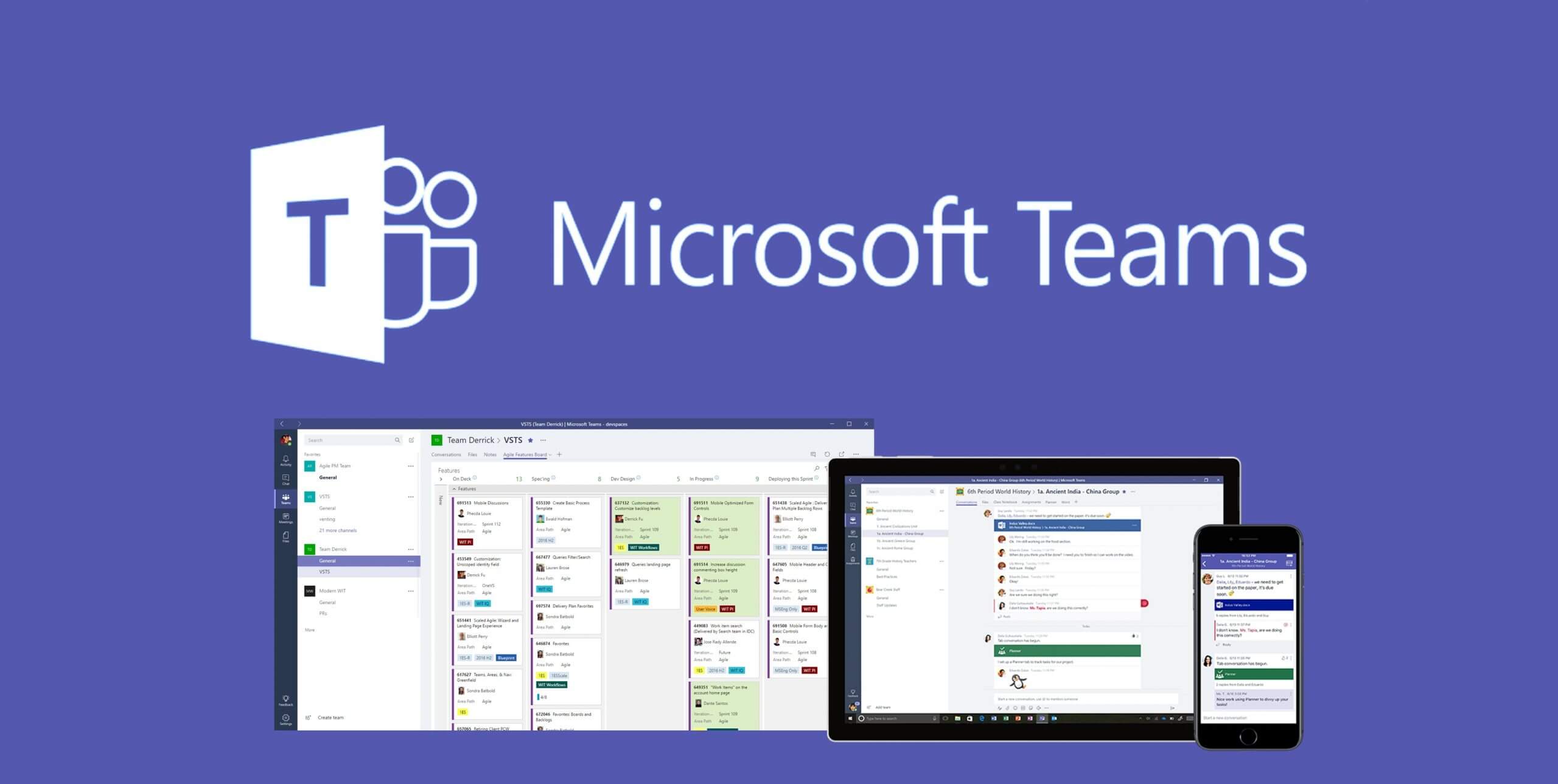 It can hold up to 250 participants per call. If you are using it for talking with friends and family then this will be your best bet as they offer a basic plan for Free, if you are using it for office purpose then they have plans starting from Rs. 125($1.63) per month. It is available for both IOS and Android.
Well if you are an Apple user then your best choice for video conferencing is Facetime. Apple uses end-to-end encryption to protect all its user's information. You can connect with family and friends around the world with FaceTime. Make audio and video calls from your iPhone, iPad, and iPod touch and iWatch to other iOS devices or even a Mac.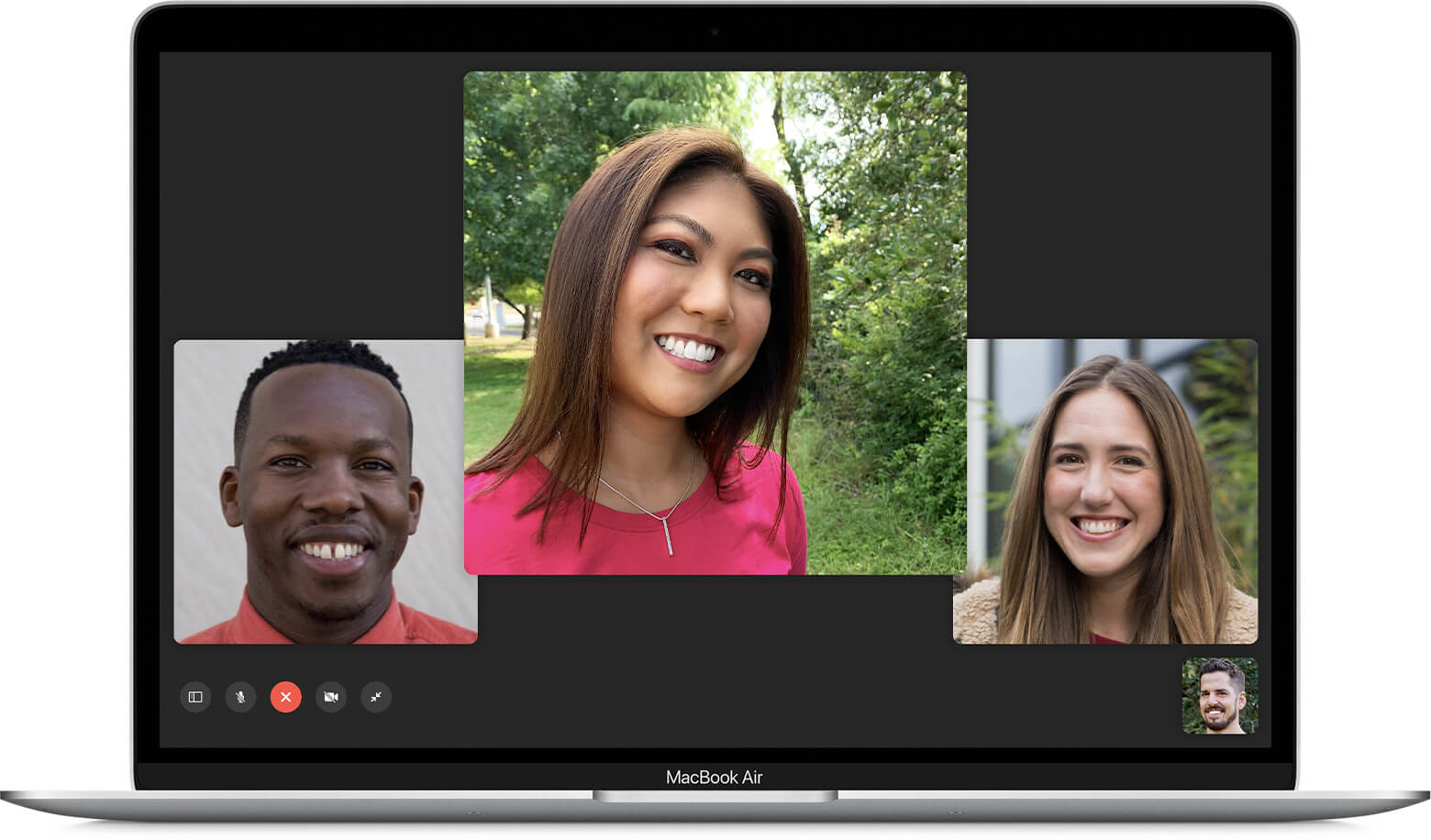 Facetime can hold up to 32 participants at once. The best part is its Free for all the users. Unfortunately, it is available only for Apple devices.
Google Duo is another application from Google which is mostly preferred for social conferencing than for official-one.  Your calls and messages stay private and can only be seen by you and the person you're talking with as it uses end-to-end encryption.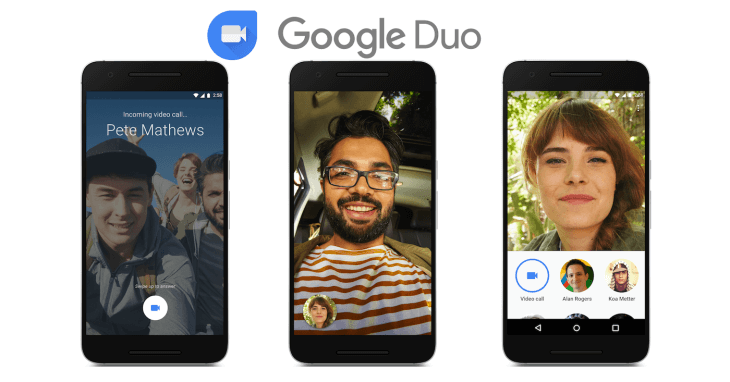 It can hold up to 12 people in one call. It is designed for both IOS and Android.  The best part is, it's Free of cost.
If you are an avid Gamer then Discord will be your sure bet. Group video chats are perfect for streaming your gameplay to friends and spectators, and the voice channels make chatting through Discord easy while you play with your buddies. It can hold up to 50 people.
It is designed for all PC, Mac, Linux, iOS, Android devices. and it is offered at Free of cost.
TeamViewer is more for office use due to the features it possesses.  Up to 500 devices can be added at once with customized settings. Presence of vast options and customization, it is preferred by many organization.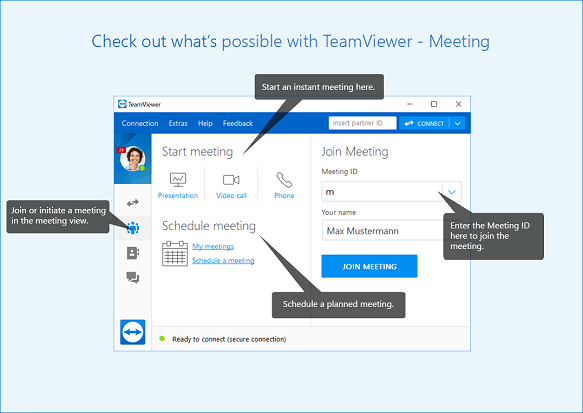 TeamViewer is the world's first remote support technology to allow screen sharing on iOS devices from any desktop or mobile device. All Android devices can also be similarly accessed making us the ideal platform for supporting employees in large organizations with all kinds of smart devices. With their best technology called TeamViewerPilot, no matter how far away you are, See what your customer sees and provide visual guidance by drawing and highlighting real-world objects on the screen.
It is available for both IOS and Android. For non-commercial or personal use it can be accessed for free. In the case of commercial use, pricing starts at Rs. 1500($20) per month.
Zoho meeting
Zoho offers video conferencing service which allows you to host end-to-end encrypted video meetings and calls for up to 100 people. Participants can access the meetings through a link shared to them or a dial-in via web browsers, desktop clients or mobile apps. Zoho has even made a comparison between Zoho meeting and Zoom.
Zoho offers many meeting tools, like screen sharing, the ability to record calls and moderation. As the service is integrated with Zoho's Office suite, you can easily pull presentations, spreadsheets and documents.
It is available for both IOS and Android. Its pricing starts from Rs. 300($4) per month.
This application offers features like screen sharing, HD video meetings and voice intelligence feature which converts all the audio into text and gives it back to you as a summary after the call is ended.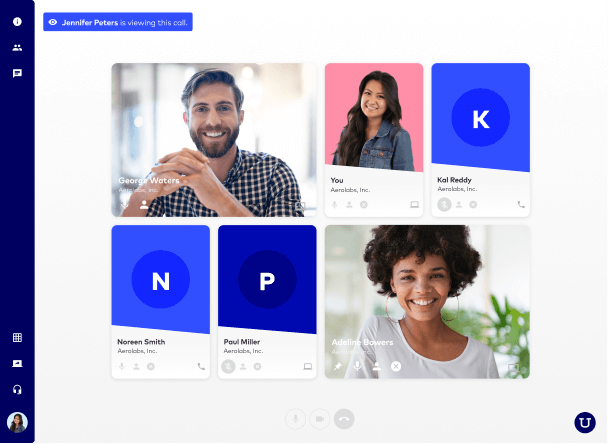 If you are connecting with up to 10 people then it is free of cost but the duration is only 45 minutes.
The paid plan costs Rs. 1145($15) per month where you can connect with up to 100 people and the maximum duration of the call is 5 hours.
GoTo Meeting is one of the first video-conferencing application that was launched 16 years ago back in 2004. It is a feature-packed Zoom alternative that offers good security to its users.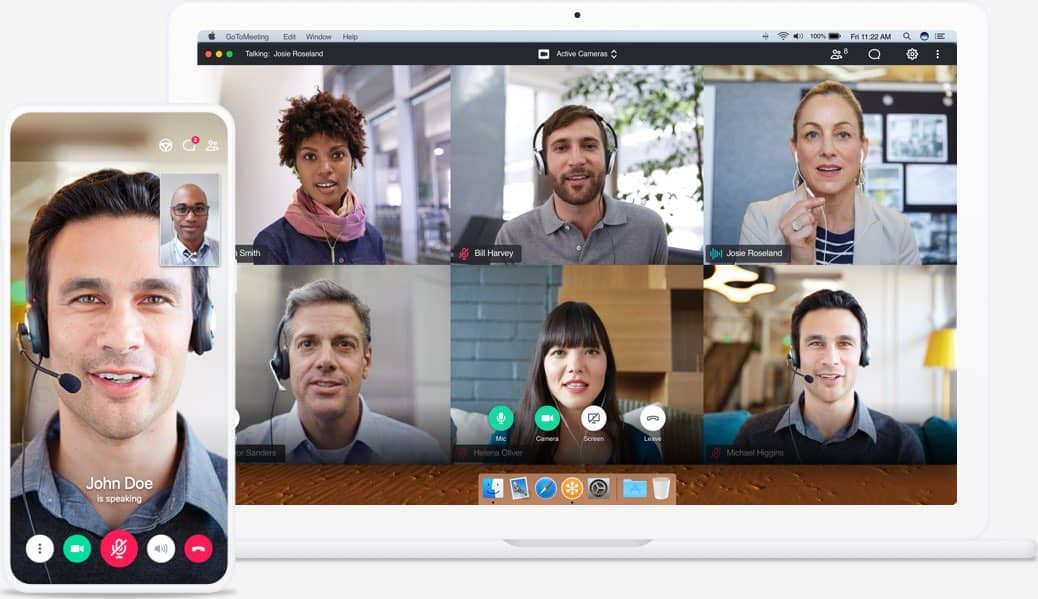 The basic plan costs Rs. 900($12) per month. The maximum number of people that can be added in a single call is 250.
This application is available on both IOS and Android.
Jitsi is an open-source video-conferencing application that offers many features like screen sharing, edit documents together using Etherpad and integrated chat feature. You don't even need to create an account.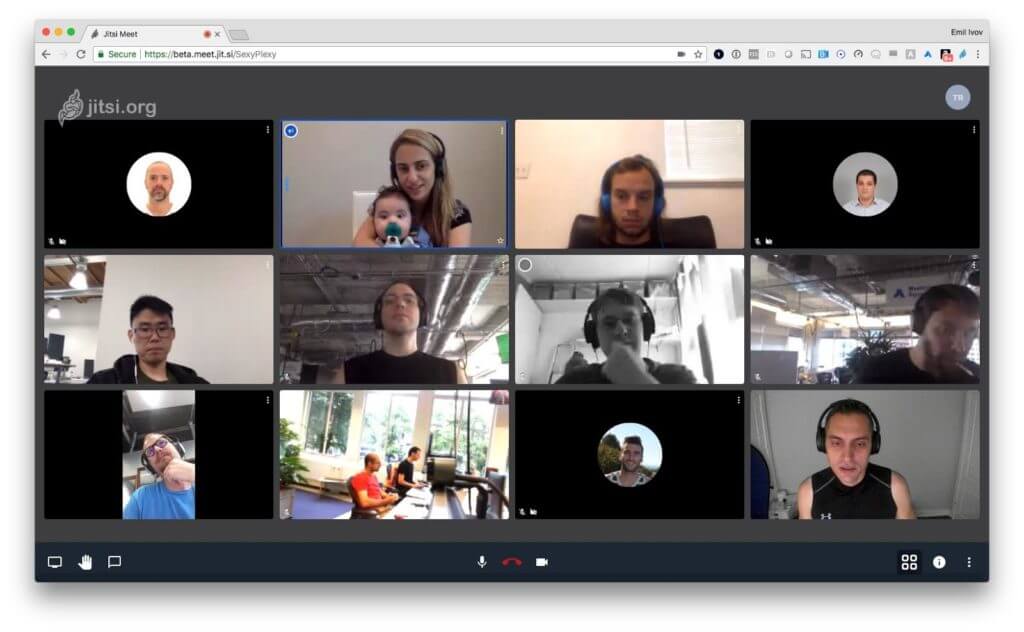 Jitsi Meeting can hold up to 75 people in a single call. And the best part is, its Free to use.
It is designed for both IOS and Android.
Overview
[table id=19 /]
Conclusion
The above mentioned run-down is one of the best alternatives for those who are thinking of ditching Zoom. Whatever may be the application or whatever may be the price you pay for it always read the Privacy Policies before opting for it. Also, the quality and functionality of the application are purely dependent on your Internet Speed. Happy Video-Conferencing!
Related posts: How to increase your internet speed