Zoom Accounts Sold On Dark Web
As claimed by a cybersecurity firm, it has purchased about 5,30,000 Zoom accounts from a hacker on Dark Web, that was reported by BleepingComputer.
The worst part is all those accounts were available at hacker forums for less than a penny each, and in some cases, given away for free.
It's been confirmed that all this information was gathered by using stuffing attacks to threaten HotShots and Celebrities. All these accounts were sold to other hackers on Hacker's forums and will be used for Zoom-bombing pranks and other suspicious activities.
Cyble, a cybersecurity firm has told that around 1st April 2020 they began to see Zoom accounts available for sale at DarkWeb among the hacker community.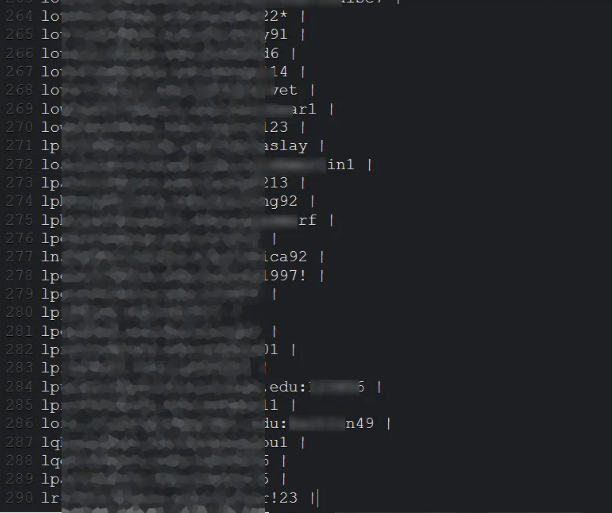 Be aware of these 3  Zoom Emails you receive.
These threat actors shared these accounts via text shared sites with the account's email addresses, passwords and even the six-digit pin assigned to a user hosting a Zoom meeting.
Cyble, has purchased many accounts that were sold in bulk in order to warn their customers about the possible threat. Cyble has reported that they have bought about 5,30,000 Zoom accounts for less than $0.0020 per account.
List of bulk Zoom accounts that were available on Dark Web.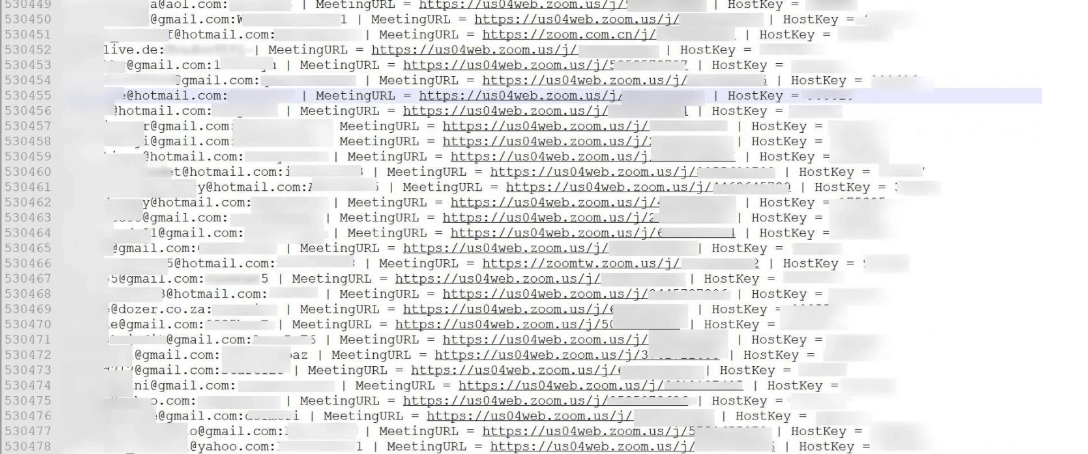 How To Protect Your Zoom Account:
Assign a unique password for every account you register at different sites. Since hackers can easily breach into all your accounts if you have assigned the same password for all the accounts you own.
Make sure that your account has a combination of letters, numbers and symbols.
You can also check if your email address has been leaked in data breaches through the Have I Been Pwned or Cyble's AmIBreached data breach notification service.
Always keep your Softwares updated as the company releases security patch updates regularly.
Try to change your passwords regularly if possible.
Keep your accounts to yourself, Trust no one!
If you are looking for some alternatives, here are the Top 5:
FaceTime
Price: Free
Available on MacOS, iOS, and iPadOS devices, FaceTime is Apple's take on video conferencing, and features some pretty Apple-specific features. The app supports up to 32 callers at once.
2. Google Duo
Platforms: iOS, Android, Nest
Price: Free
Google Duo keeps it simple but adds some key features making it useful video calling app. Supporting audio and video calls, Duo can fit 12 people on a call at once.
Platforms: Windows, iOS, Android
Price: Free, Paid Subscription
Businesses looking for a new way to get video calls done can turn to Microsoft Teams, the company's teamwork-friendly chat app.
    4. Discord
Platforms: PC, Mac, Linux, iOS, Android
Price: Free
For playing actual video games — controller and all — check out Discord. The Slack-like chat and video conferencing app lets you create multiple channels to chat about whatever you'd like.
   5. Houseparty
Platforms: iOS, Android
Price: Free, In-app purchases
If organizing a game night is too much work, you can use Houseparty, which puts the games right into the app for you. It's dead simple and supports up to eight callers at once.
Source: BleepingComputer.com
If you wish to read a full-fledged article on Zoom alternatives click here.