Cloud gaming is literally a step away from revolutionizing the gaming industry. Players could play from anywhere, with any spec, as long as they are able to pay. With so many high-end AAA games releasing often enough, it becomes a difficulty for gamers to actually buy new upgraded tech to be able to play them. Considering money as one factor, storage also comes into account. Your PC will most likely not have enough space to accommodate these games even if you can run 'em. So, what do we do? We can use these cloud gaming software. 
What are they?
Cloud gaming is one of the biggest phenomena in the gaming industry. So many gamers, including me, are looking forward to it, as it will totally change how games are played. 
You are basically accessing a super-fast cloud computer to play your games or run your software. These supercomputers are top-notch virtual machines or computers that have the highest specs. All you have to do is connect via an internet and enjoy it. You will also have a lot of storage based on your plan.
It allows games to be made without worrying about the technical difficulties faced by fellow gamers. Game developers will be able to achieve new heights like never before. A few years back, the term Cloud gaming was just a hoax. But now, it has become a multimillion-dollar industry. Here are 5 of the best cloud gaming software.
 Geforce Now
Shadow
PlayStation Now
Vortex
Parsec
Geforce Now: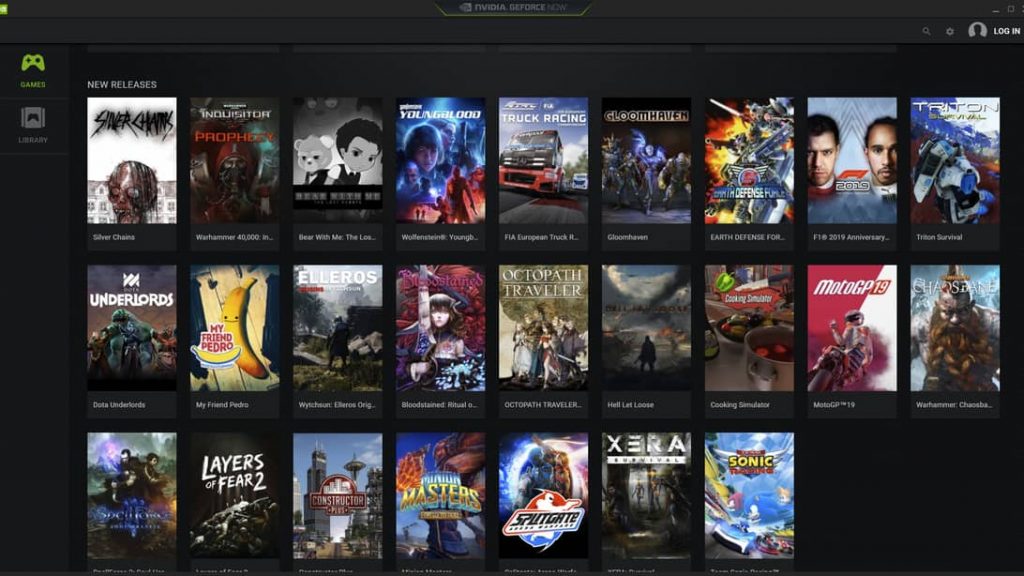 Our very own Geforce is currently offering one of the most efficient cloud gaming services. With more than 400 supported games and access to a wide library of games, Geforce currently holds one of the best gaming libraries. You can play games from your personal library or you can buy games from their store and play within a matter of seconds, how sweet! They even have access to famous digital stores, like Steam and Uplay. And what's the best part? With the latest patch, your favorite games are almost always updated to their latest versions. This cloud gaming software makes use of its ultra-streaming mode which lets you increase your streaming speed from 60FPS to 120FPS or even higher! Hence, you don't really have to worry about latency issues in any of your devices as long as your internet is fast. 
You can also access your gaming libraries from Mac, PC, and Shield TV. This software was in beta for so long, now after a few patches and updates, it's currently out formally with its new RTX servers. It's available for Windows, macOS as well as android. NVIDIA is running its own servers in North America and Western Europe with nine clusters in NA and six in the EU.

PROS:
✔️ Ultra-Streaming mode to reduce latency and allows 4K streaming at 60FPS.
✔️ Access to a huge library of games.
✔️ All you need is one account to access games from your MAC, Shield TV, and Windows.
✔️ Access to RTX servers, personal titles from your own PC and also updates patches.
✔️ With only $8 subscription, the variety in free gaming is vast. Currently, there are over 400 titles and being added regularly.
CONS:
❌ Requires a fast internet connection.
❌ Only free-to-play games available aside from the titles you own.
Shadow: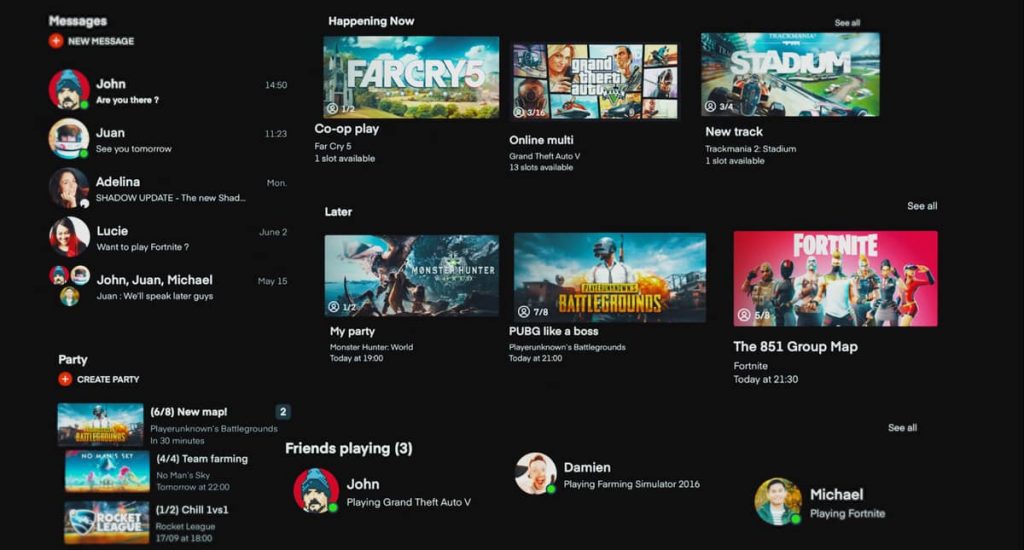 With Shadow, you can run any game or software on your old PC, Mac, or even TV. With dedicated storage and a solid cloud pc that you can access with any device, Shadow easily tops this list. You can even bring your games and their progress and achievements into this. You could legit call it a Cloud PC, in which not only can you game but also run high-end graphical software to edit and make your life easier. Edit videos in up to 4K, or even use the Microsoft Office Suite.
PROS:
✔️ It offers 4K resolution up to 60FPS.
✔️ Shadow has considered users to share files and folders with friends or acquaintances to grow.
✔️ It also has Ultra-Streaming mode to reduce latency.
CONS:
❌ Only available in certain parts of the US.
❌ No free trial and very expensive.
Playstation Now: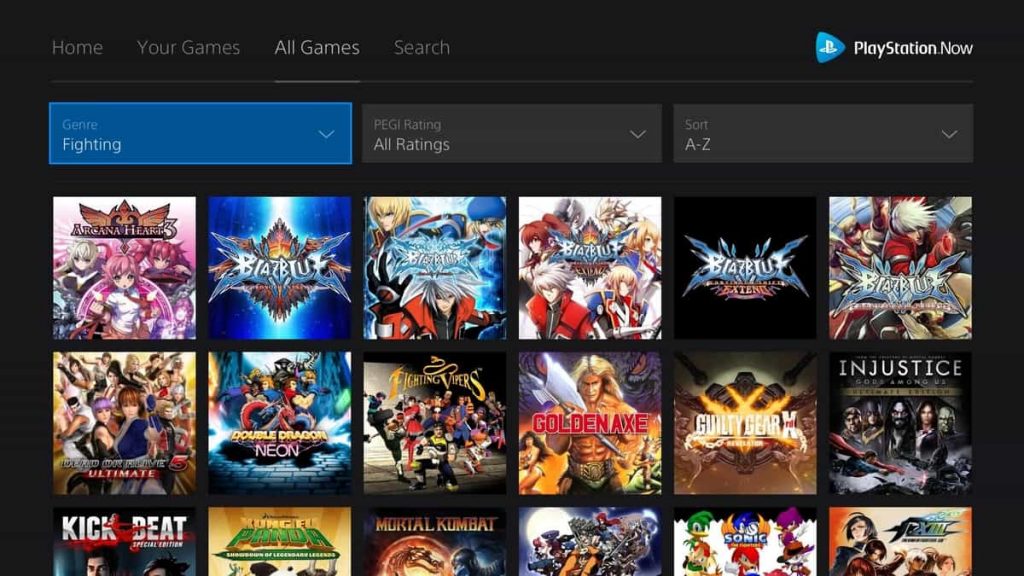 Playstation Now is a service that has wide access to PlayStation games. The most popular console right now is PlayStation 4, which took the world by storm. The breakdown prices for PlayStation Now are 20$ for one month and 45$ for three months. 
You don't have to agonize over waiting for the games to download just after buying them. It's available for these devices, PlayStation 4, PlayStation 3, PS Vita, PlayStation TV, Sony Blu-Ray players from 2015, Some Sony and Samsung TVs from 2014 and 2015. So, this is mostly a catch for Xbox players who never got the chance to try out their rival console. If you worry about not liking it, you have a one-week free trial to check it out. The only thing is that if you want to try out classic PlayStation 2 games,
PROS:
✔️  All the exclusive PlayStation games.
✔️ Cheaper than buying new console games for sure.
✔️ No wait and reduced latency.
✔️ Classic games from PS1, PS2, PSP, and PS Vita can be played and enjoyed.
CONS:
❌ The game selections are limited. Not many new releases from PS4.
❌ Needs a faster internet connection.
❌ It can get quite expensive in the long term.
Vortex: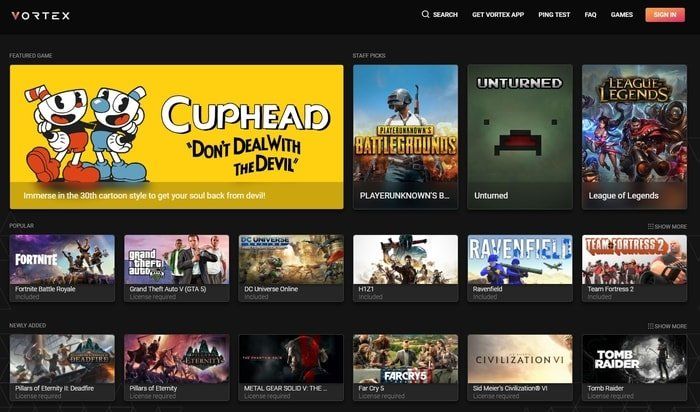 Vortex is a new kind of service where you could even run in an app, that is Android or IOS. Consider this an alternative gaming service for newbies before jumping into bigger and more expensive services like the Stadia from Google. The subscription fee starts from $9.99. The sign-up process is very simple and straightforward and you can access your games from your game dashboard. It has more than 100 famous titles like Fortnite, PUBG, and even Far Cry 5.
PROS:
✔️ Good if you don't really own a PC since you can run it on your mobile.
✔️ Instant downloads and updates on the go.
✔️ Data centers are present almost everywhere.
✔️ Very good for newbies.
CONS:
❌ Not suitable for high-level gaming.
❌ Needs a very fast internet.
❌ Mostly good for single-player games but not for online-competitive games.
❌ No free trial period.
Parsec: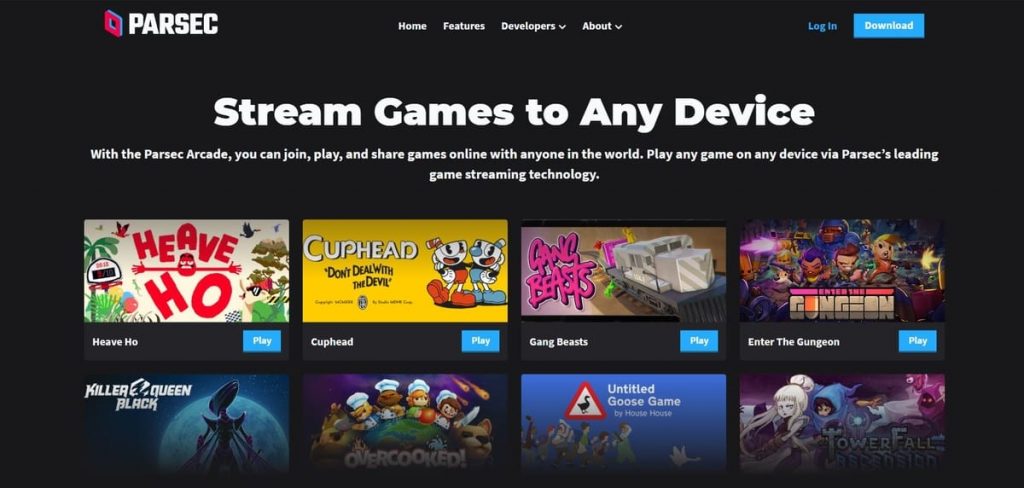 Parsec services work differently from your normal cloud gaming services. It operates through video streaming technology. While using a similar streaming client as Gefore Now, you will have to rent servers. They are basically pre-configured virtual machines by Amazon Web Service and Paperspace. Renting servers might seem complex but it is very simple, you can just purchase the servers in-app and play your favorite games even in your office laptops. Its unique multiplayer system allows players to play together as if they were playing together, i.e adding other players to your games. Instead of paying monthly, you will be charged on a per hour basis. Depending on the host you use this should cost you anywhere between $0.50 and $0.80 an hour. 
PROS:
✔️ Can run OBS on the background to record and add them to your youtube channel.
✔️ Cool multiplayer option.
✔️ Per hour basis instead of a monthly subscription.
CONS:
❌ You will have to set up and install games manually.
❌ Pricing can get expensive for veteran gamers.
So, this is our list of cloud gaming services.
With the increase in cloud costs, it's critical to ensure that companies optimize their cloud costs. There are a lot of tools that can do this job for you, one of the recommended tools we use is Economize. It helps to  optimize our gcp pricing.
I hope this is of help! Comment on what you think is better and why. For more, stay tuned!