Google has made some improvements in the popular Google Photos App which is used by millions of people right now. The app needed some improvements to make the UI simpler and more user friendly. The users have a more organized photos app along with some other tweaks in how the users can access those apps. 
This was announced on the Google blog by David Lieb, Product director of Google Photos. The changes are as follows.
3 Tab Structure
Earlier, the tab of Google Photos used to have 4 sections whereas now it's brought down to 3 sections which are Photos, Search, and Library. 
The photos section is updated with the larger thumbnail and autoplaying videos along with the reduction of white space.
The search bar is put in the center so you can search for all your favorite images depending on people, time, location. 
The library tab contains all your albums, trash, archives, etc. If you're a user in the US, EU, or Canada, you can visit a print store to have a printed picture of yourself.
Map View
The search bar in the new revamped tab is getting a map view. It'll just make your location search easier. If you forgot what time stamp your photos were clicked on, you can look up the location on the map and all your images at the particular location will pop up on the map. Since Google Photos tracks your location history, everything is organized so that you don't have any problem regarding sorting your photos in the application.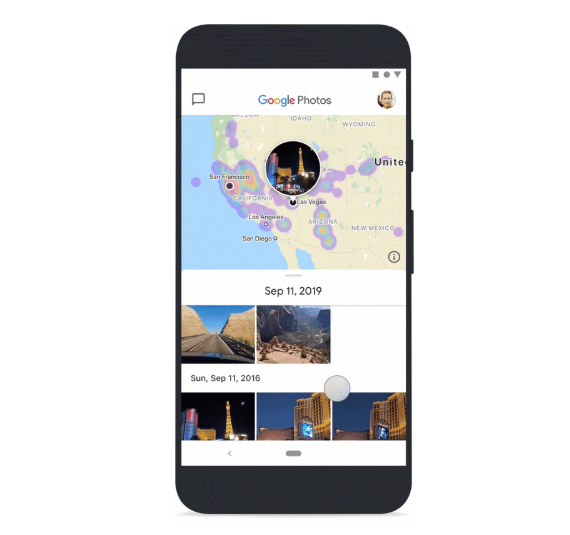 This was one of the most requested features from the users since the launch of Google Photos. It will make image sorting easier and fast. Every location you have traveled to with location history turned on, all the images clicked at the particular place will be sorted accordingly in the map search section.
New Icon
Google went forward and upgraded the logo of Google Photos. It's a minimal upgrade retaining the basic pinwheel idea behind. The new icon suits the current design trends and the company has done an awesome job revising it.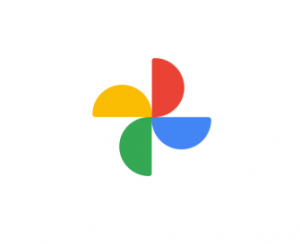 Read: Google Brings New Updates To The Privacy Settings