Screen Recorders are one of the most sought after programs, that give us the ability to explain any process step-by-step. It is also used to record games to showcase creativity or amazing plays in GTA V, CS:GO, etc. Most importantly shows other people the exact tasks you perform to offer tech support easily.
Today, we're sharing our picks of the Best Screen Recorder Tools For Windows 10.
1.Windows Game Bar
Not many people know about this but Windows 10 comes built-in with a screen recorder. The Windows Game Bar is an amazing piece of software that can be launched by pressing the Win+G, here you can take a screenshot, record your screen, and even turn on instant replay.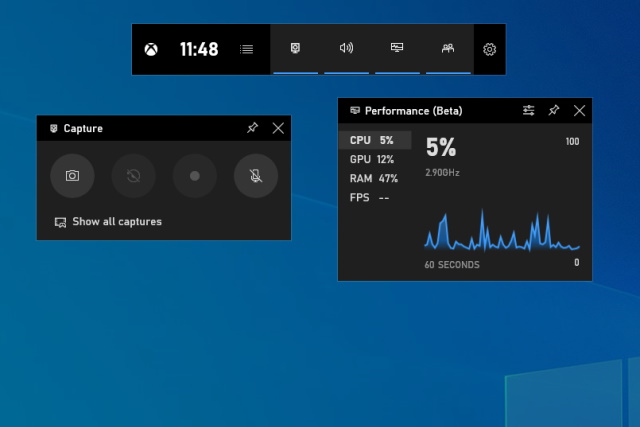 The Windows Game Bar serves its purpose but it does not offer the level of fine-tuning that professionals seek. The major drawback of the Game Bar is that it only records games or programs that fill the screen, it does not record your desktop. The preset settings are very limited and can be found in Settings -> Gaming -> Capture.
2.OBS Studio
OBS(Open Broadcaster Software) Studio is a free and open-source software that is used widely by many streamers and content creators across the world. It is available on Windows, Mac, and Linux, it is designed for screen capture, encoding, recording, compositing, and streaming videos, efficiently.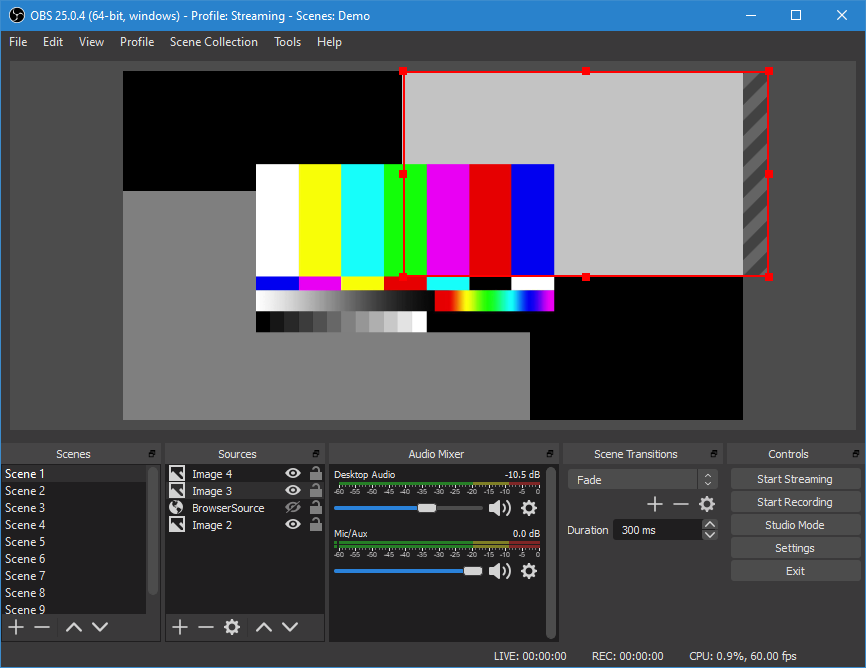 OBS gives you complete control over your content and allows you to tweak every setting in the software to get the best mix of quality and performance. If the settings seem very complicated to you, you can use the auto-configuration tool which will optimize the correct settings for your PC.
If you would like to know about the best OBS plugins then read here.
3.Camtasia
Camtasia is a paid screen recorder software with a built-in editor, it currently has over 14M users worldwide and is the highest-priced recording software out there. The main reason that Camtasia has such a big following is since it is an all-in-one screen recorder and video editor and makes content creation look more polished, professional, and ready to post.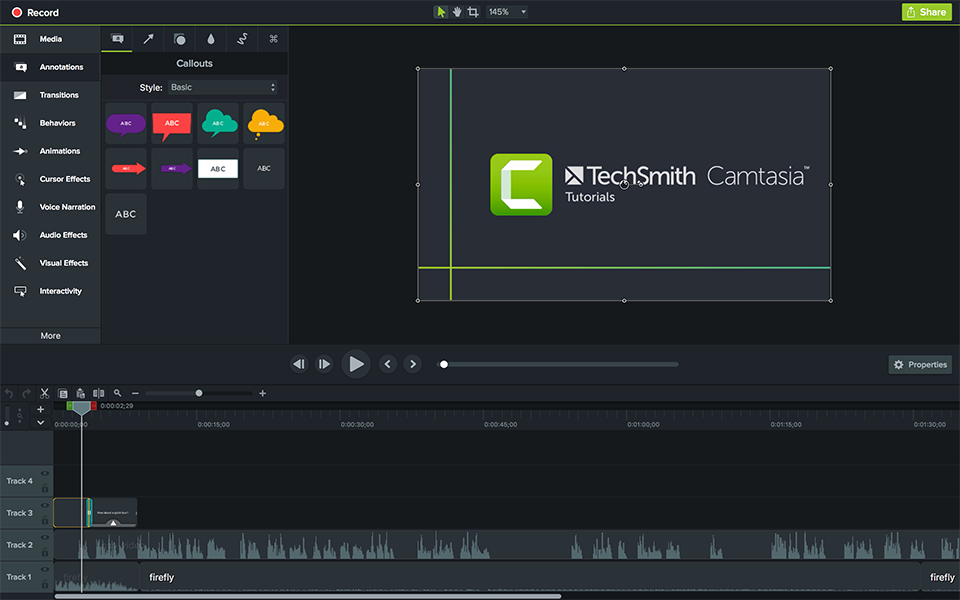 4.Bandicam
If you've ever been on YouTube during its infancy you would recognize the "Made with Bandicam" watermark on almost every tutorial video. Bandicam is a very famous and lightweight screen recorder for Windows. It can capture anything on your PC in a very high-quality, you can also compress the video if it is too large without much loss in quality. It is pretty similar to what OBS offers, although the free version is limited to 10 minutes of recording and a watermark.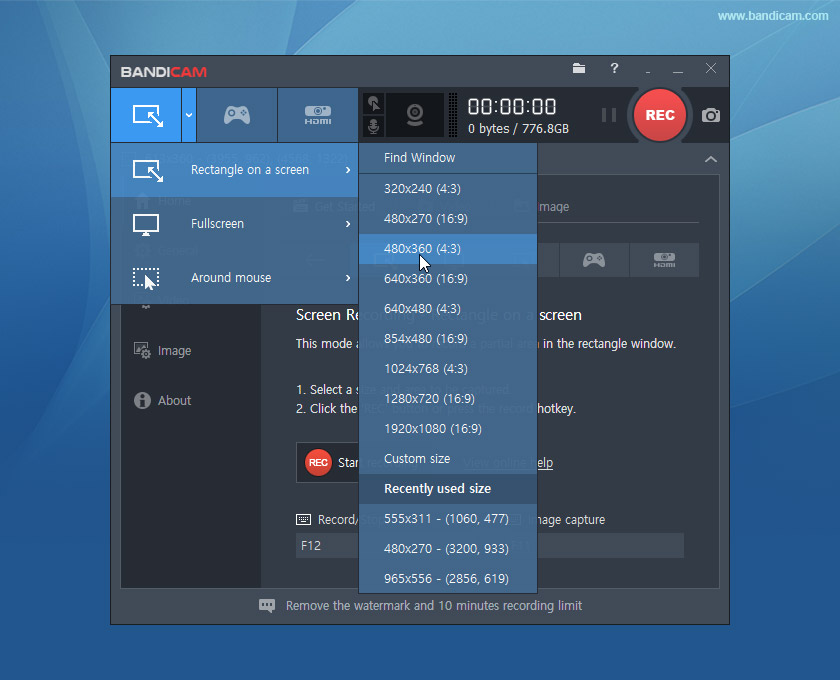 5.Fraps
FRAPS is one of the oldest programs in this list and is also one of the best screen recorder software out there. FRAPS is a program that will run on Windows 7 and above, it can be used to record any program, game, and even your desktop. It was primarily intended for benchmarking to capture FPS but slowly started to be used as a screen recording software, it also allows users to capture screenshots easily.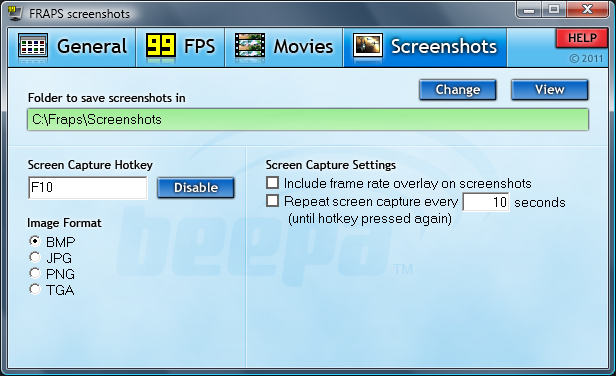 FRAPS does not have that much customizability in its settings but it supports videos up to 7680×4800 and frame rates from 1 to 120 FPS.
Download Here: Fraps.
6.Nvidia Share (Shadowplay)
If you have a fairly modern PC with Nvidia Graphics then there's a good probability that you have access to this feature. Nvidia Share formerly known as Shadowplay and uses the NVENC encoder that is built into most Nvidia GPUs to take full advantage of screen/game recording without a big performance hit ~5-10%.

If it's not already enabled, check your Nvidia Geforce Experience to turn on this feature and launch it using Alt+Z.

Using Nvidia Share you can take a Screenshot, Record any application or desktop, Instant Replay, and Broadcast to Twitch, YouTube, and Facebook.
Nvidia also gives you the option to optimize the video or stream by allowing you to change the values of the Quality, Bitrate, Resolution, FPS, etc which will allow users to get the maximum quality and performance for their PCs.
7.AMD ReLive
Similarly, if you have a fairly modern PC with AMD Graphics then there's a good probability that you have access to this feature. AMD ReLive is the competitor to Nvidia Share and offers most, if not all of the same features that Nvidia does.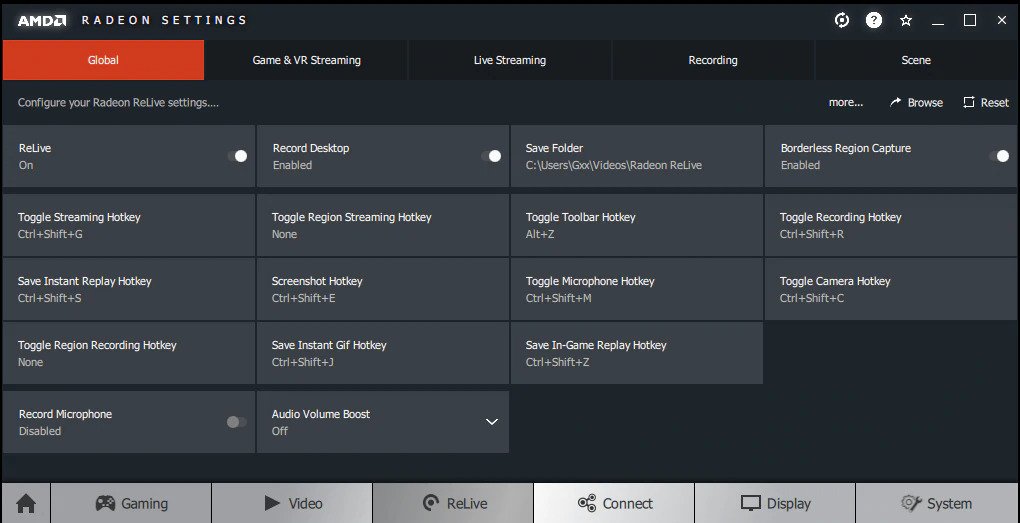 AMD ReLive is currently supported on systems with AMD Graphics Core Next (GCN) Architecture-based Desktop Graphics. Using ReLive you can record your desktop, take a screenshot, and Livestream to any platform out there.
ReLive gives you more in-depth control over your settings just like OBS. You can also create a gif and stream to custom platforms which are features Nvidia doesn't support.
8. FlexClip
While most of the options here are apps that have to be downloaded, FlexClip has a browser-based screen recording app that works flawlessly. Irrespective of the OS you are on, be it windows or macOS.
Simply head over to FlexClip Online Screen recorder, give permissions and start recording. As simple as that.
Conclusion
My recommendations for this would be OBS Studio and Nvidia Share/AMD ReLive, these Softwares are the best when it comes to Screen recording and Streaming and offers loads of features.
These are our picks of the Best Screen Recorder Tools For Windows 10. If you have any recommendations or feedback that you would like to share, do leave them in the comments down below!
#TeamMeshpie