Top android games in 2022 under 1GB
Today we are gonna look at some of the top android games in 2022, and guess what they are all below 1Gb. Since its lock-down time, I thought this article would be helpful for many of the gaming enthusiasts out there!
All these games are massive, that players will sink plenty of time as they complete quests, customize their various characters, and most of all explore the open world. The age of smartphones made games easily accessible.
So, this list includes the best shooting games, RPG games, racing and even strategy gaming considering the factors usually a gamer would look for while installing a game on an Android device.
List of Games Under 1GB
PUBG Mobile Lite (541Mb)
That one game you can find on most of the people's smartphones is PUBG. Either you are playing alone or playing along with your friends, this is the right game to go for. PUBG Lite is specially designed for those who have smartphones with lesser Ram. PUBG Mobile Lite uses Unreal Engine 4 and builds on the original PUBG Mobile gameplay to create action-packed Arena Mode matches lasting 10 minutes or less. The streamlined game requires only 600 MB of free space and 1 GB of RAM to run smoothly.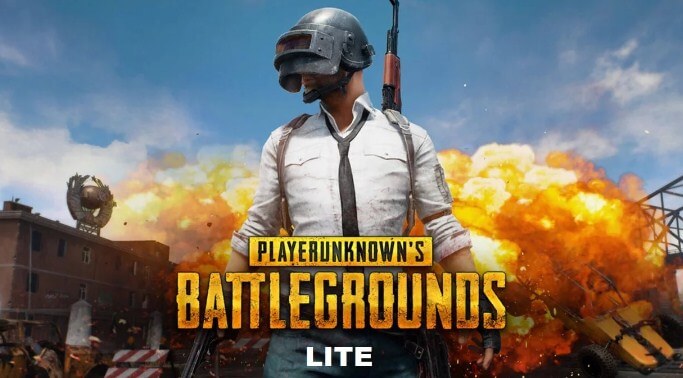 The ultimate aim of this game is the last man standing among 60 players, wins the game!
With regular updates from Tencent Games, PUBG Lite will be the best multiplayer shooting game under 1GB for android.
Clash Of Clans (147Mb)
This is one of the oldest yet best strategy game for android. Join millions of players worldwide as you build your village, raise a clan, and compete in epic Clan Wars!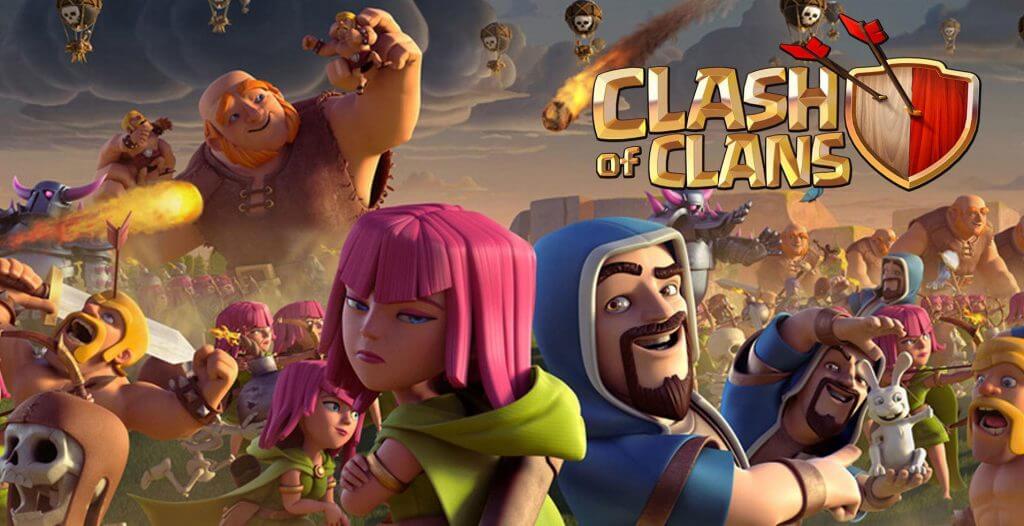 Mustachioed Barbarians, fire wielding Wizards, and other unique troops are waiting for you! Enter the world of Clash! If you haven't played this game yet, you are just one click away.
Asphalt 8: Airborne (81Mb)
Asphalt is one of the best fps games available for android. Due to this many reviewers test the gaming performance of the mobile phones with this game. In Asphalt 8, you'll race, perform stunts and drift in some of the hottest, most high-performance dream machines ever created, from cars to motorcycles, as you take them on a global tour of speed. From the blazing Nevada Desert, to the hill of Tenerife and even the tight turns of Tokyo, you'll find a world of challenge, excitement and arcade fun to play online or offline, on your road to the top.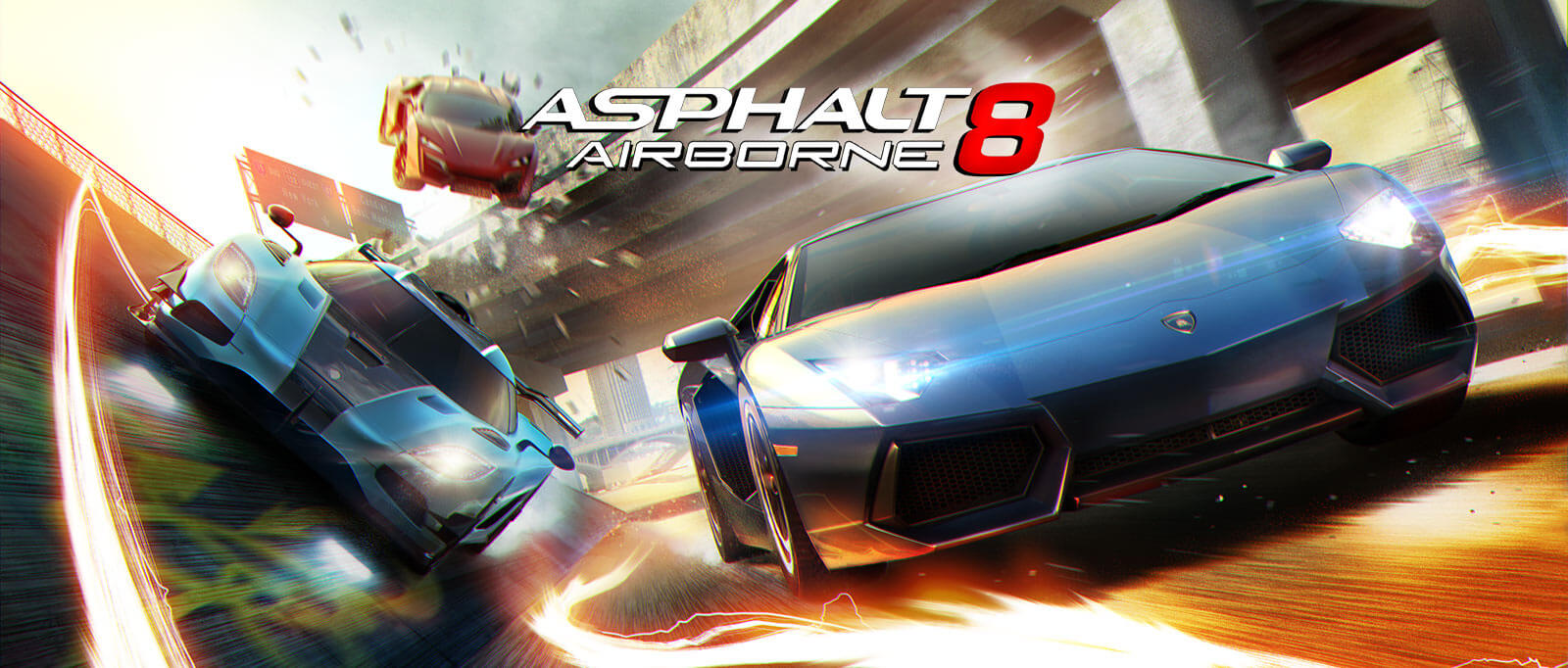 So, are you ready for a real HD stunt-racing experience? Can you handle the Ferrari, Mercedes, or Audi of your dreams, among dozens of high-octane cars? Do you have an insatiable need for groundbreaking speed? Do you want to be free to race in online multiplayer or offline races? Well, consider this your green light to go and download Asphalt 8, fast!
World war heroes (532Mb)
Battle players from around the world in crazy WWII-era online combat!
Destroy the enemy and survive vicious tank battles in the center of Berlin and other cities.
Participate in team and deathmatch battles, and plant bombs and defend them. See if you can survive Hardcore mode where there's no room for mistakes!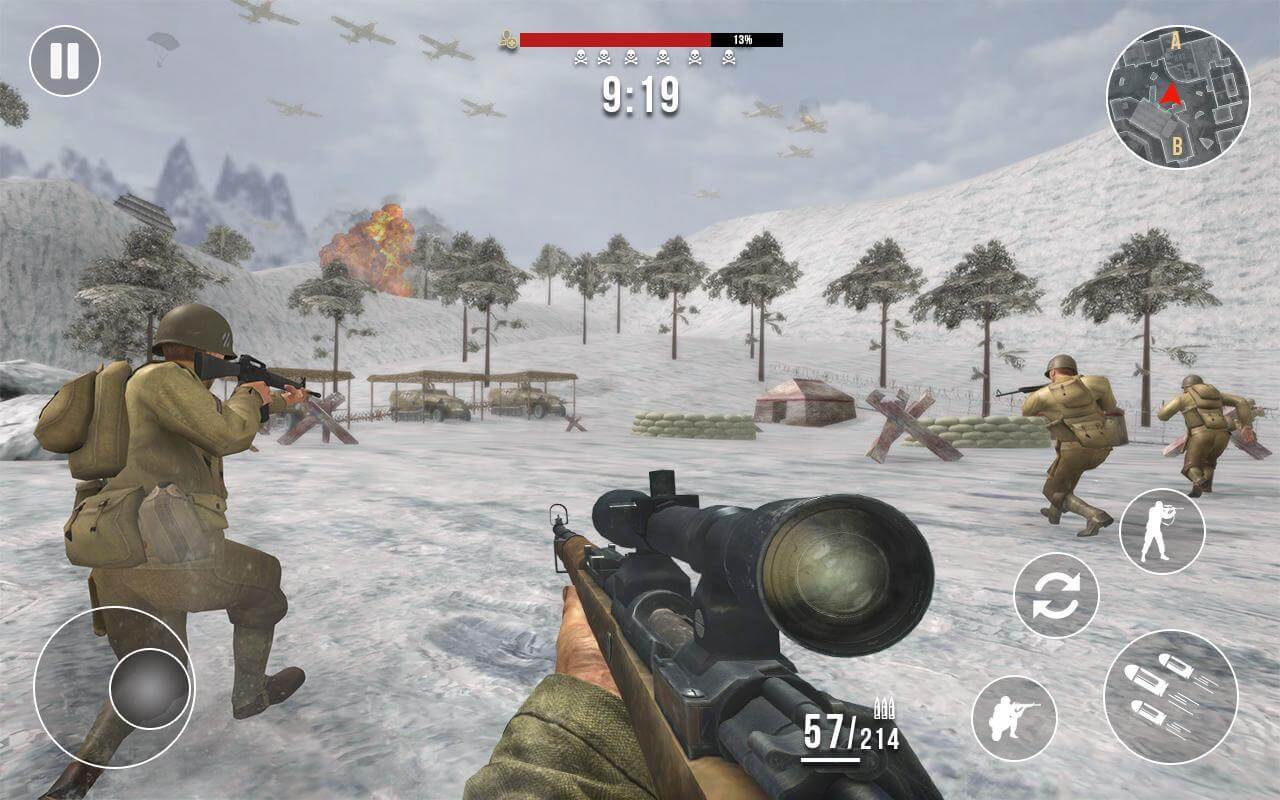 The game is specially optimized to work on both strong and weaker devices!
Absolutely free to download!
Cover fire (322Mb)
In Cover Fire you will be the shooter who lead a squad of veterans through sieged cities, deserts and fields taken by guerrillas, and defeat all kind of hitman and defend victims from hostages in this war survival game in the best gameplay on mobile.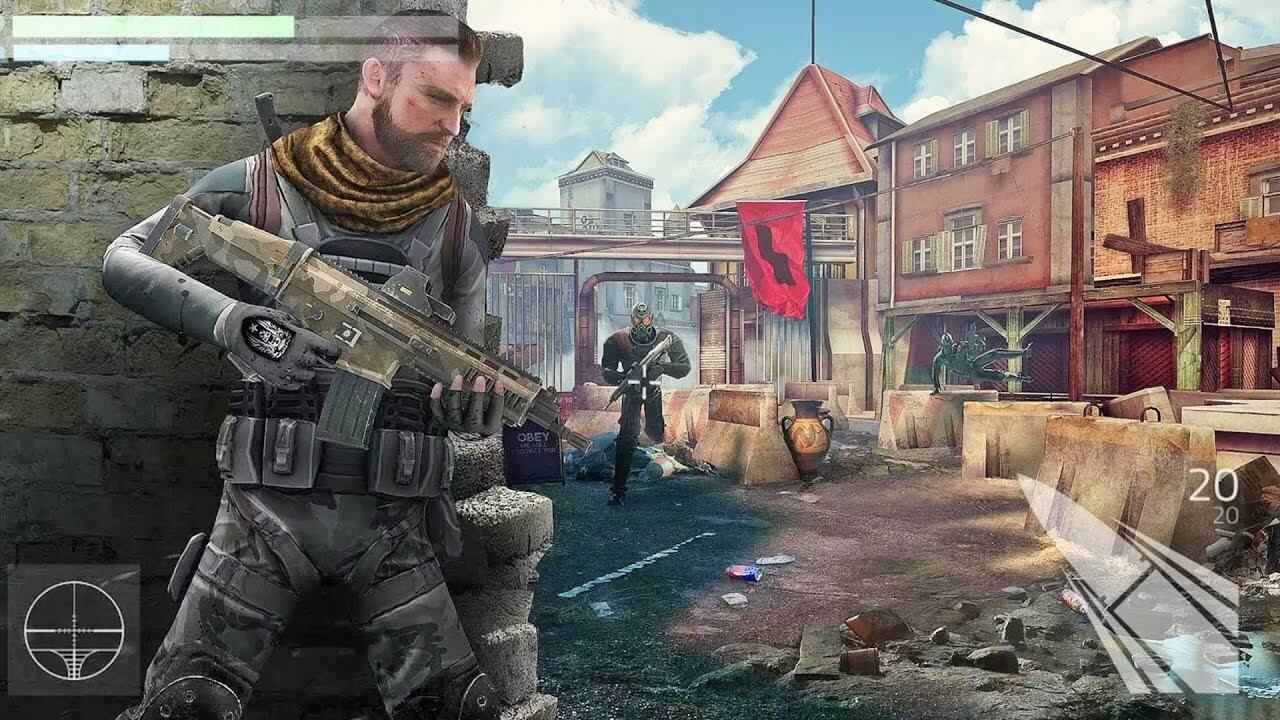 Lead your team to a war against terrorists from Tetracorp in the best offline shooting games on mobiles.
Download for free with wifi and play offline the campaign. Take your guns and shoot in the battlefield.
Try the new offline event: zombie battle! Shot and don't leave any zombies alive!! Survival is critical!
New action mode: Sniper Elite. Battle against the time! Defeat all enemies the time runs out. Each target adds 3 seconds to survive,
Marvel future fight (101Mb)
An epic blockbuster action-RPG featuring Super Heroes and Villains from the Marvel Universe. The Avengers, Guardians of the Galaxy, Inhumans, Defenders, X-Men, Spider-Man, and more.
Over 200 characters from the Marvel Universe are available to play!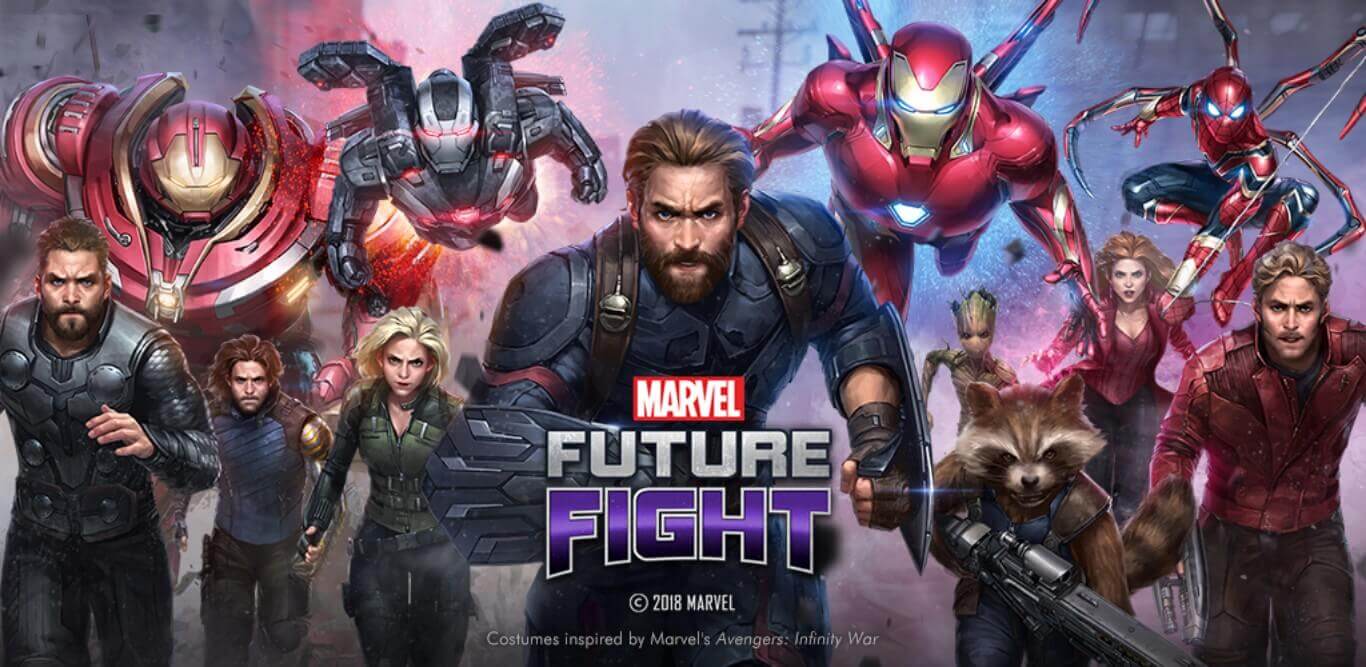 Team up with friends and overcome incredible in-game challenges.
– Take a friend's character with you when you go into a mission for emergency assistance!
– Join an Alliance and make friends. Compete with other Alliances in Alliance Conquest and take home the glory for your own team.
Real racing 3 (42Mb)
Real Racing 3 is the award-winning franchise that sets a new standard for mobile racing games. Take on the ultimate racing experience – including Formula 1- anytime, anywhere! Real cars. Real people. Real motorsports. This is Real Racing 3.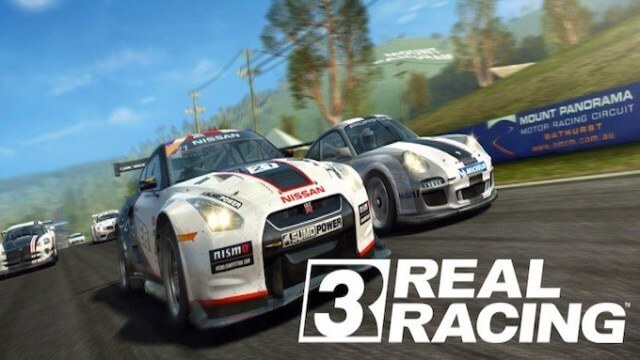 REAL CARS
REAL TRACKS
REAL PEOPLE
MORE THAN 4000 EVENTS
THE PREMIER RACING EXPERIENCE
Need for speed: No limits (52Mb)
Race for dominance in the first white-knuckle edition of Need for Speed made just for mobile – from the developer that brought you Real Racing 3. Build your dream ride with an unbelievable range of cars and customizations. Launch yourself between chaos and control as you hit the loud pedal and roll into underground car culture. Win races, up your rep, then kick into more races, more customizations, and more cars. Make your choices and never look back. Tonight we ride!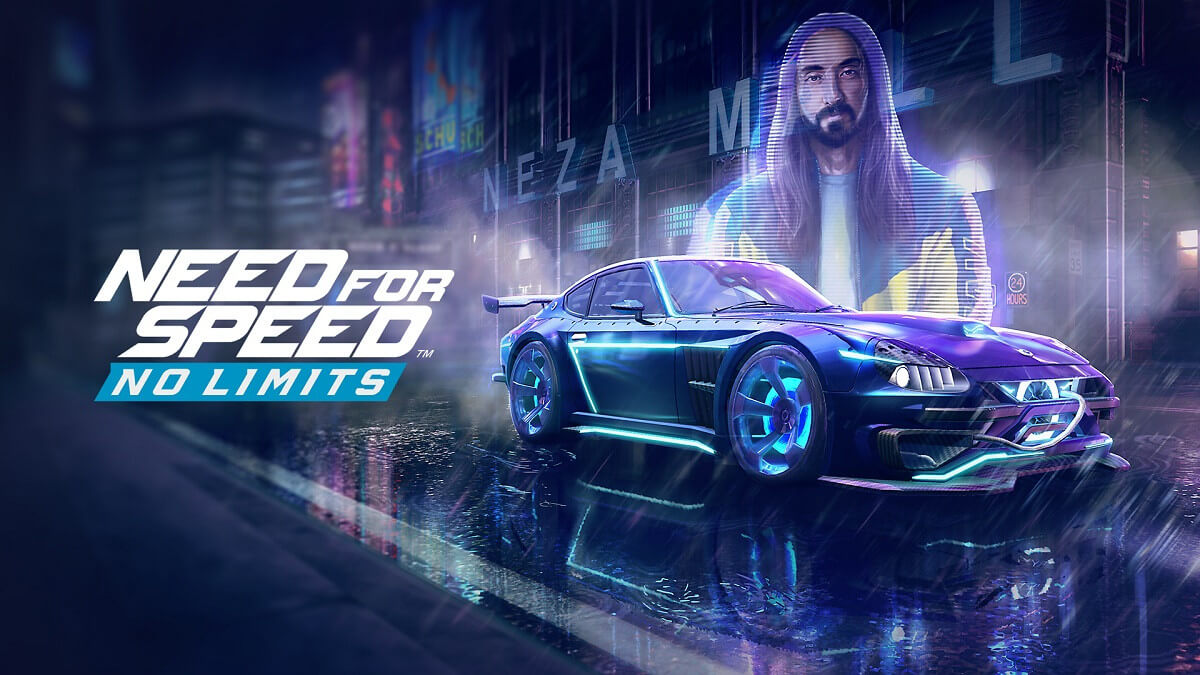 Burn rubber in over 1,000 challenging races – and that's just the starting line. Be notorious, own the streets, and score the world's best cars. Because one ride is never enough!
Smash hit (58Mb)
Smash your way through a beautiful futuristic dimension, smashing obstacles and targets in your path and experiencing the best destruction physics on mobile devices.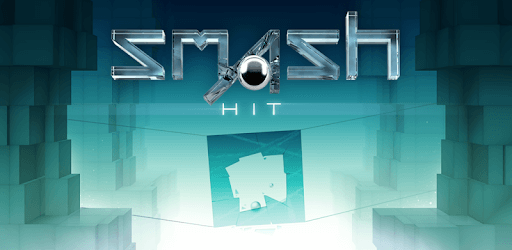 Musically synchronized gameplay: music and audio effects change to suit each stage, obstacles move to each new tune. All these put together Smash hit is the best game to kill your time yet very addictive.
NOVA empire: Space Commander (543Mb)
Play an epic battle for conquest of the galaxy with players around the world! An action-packed, next generation online space strategy experience!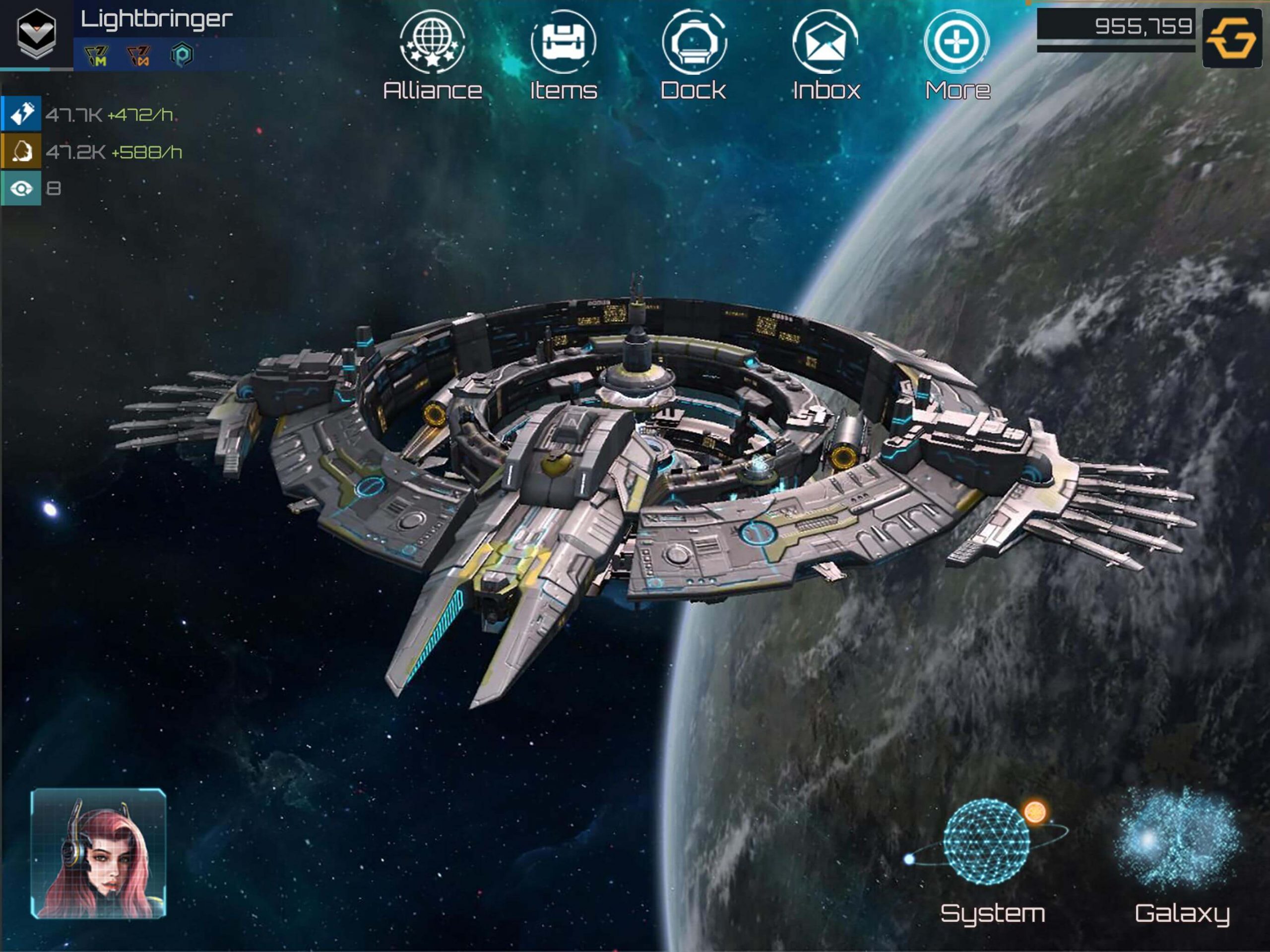 Its one of the best strategic game which involves combining in alliance legions to form your attack strategy together then strike!
NOVA storm: Stellar empire (84Mb)
A mind blowing online multiplayer sci-fi space strategy game designed for everyone who who want to become galaxy hero!
Protect your base by shooting and battling the alien fleets in Stellar Empires: Nova Storm, a stellar strategy MMORPG(massively multi-player online role playing game) and base building war game. Build your empire with other players from around the globe and plan an attack with your own space fleet! Develop your stellar empire and befriend empire allies to combat both aliens and human enemies.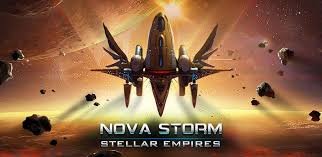 Darkness Rises (97Mb)
Darkness Rises is a revolutionary Action RPG that blends gorgeous graphics, innovative gameplay, and intense boss battles.
Darkness spreads across the land, bringing with it a horde of ferocious demons ready to breach our gates. An epic fantasy RPG awaits – the path will be grueling, but you must persevere and descend into hell itself to destroy this evil before it ravages our world.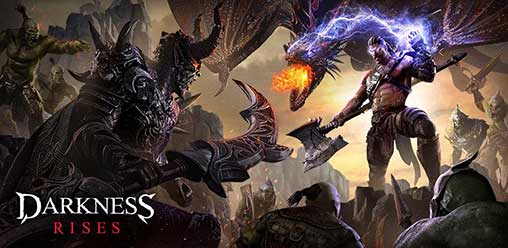 Conquer the darkness before it conquers you.
Dead trigger 2 (551Mb)
This is the right game if you want to play hear-stopping First person shooting game.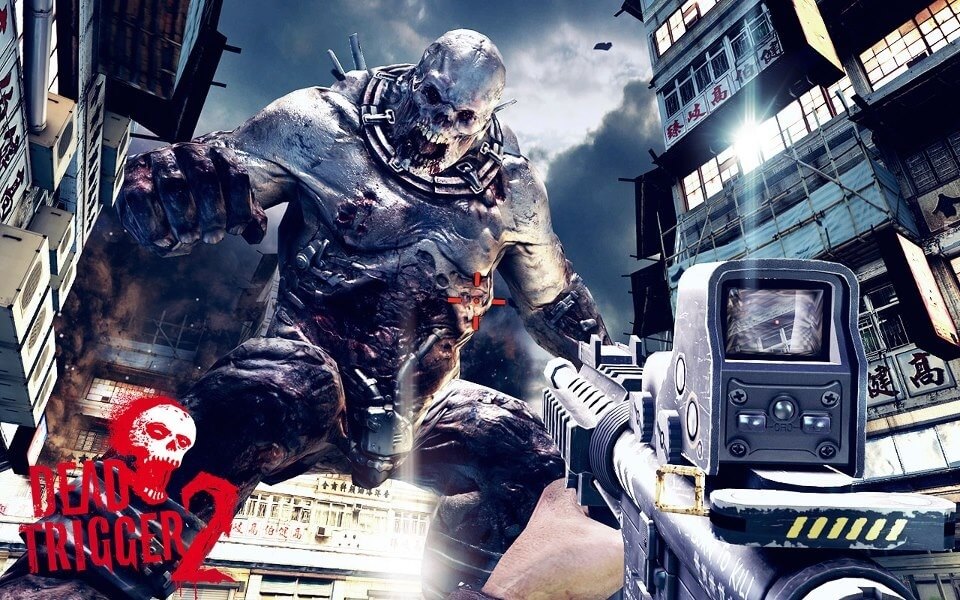 Wipe out the zombie hordes in a variety of imaginative ways. This Zombie FPS shooter is full of evil action!
Dungeon hunters 5 (50Mb)
Gameloft has never failed to entertain its users. Join forces with millions of Bounty Hunters online for the most intense hack-and-slash adventure!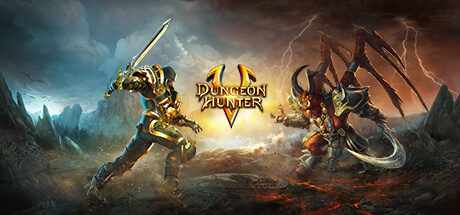 UNMATCHED GRAPHICS
LEGENDARY POWERS
FIGHT WITH FRIENDS
BUILD, DEFEND & RAID
Gods of Rome (34Mb)
An epic fighting game set in an age of myth and legend that shows you exactly what your mobile device is capable of!
The souls of the most powerful gods have been summoned to brutal battle. Fight to restore peace in the most graphically amazing game for mobile. A pantheon of champions is yours to train to new heights and take to war as you enter an epic story full of daily challenges, mystical prizes and PvP combat.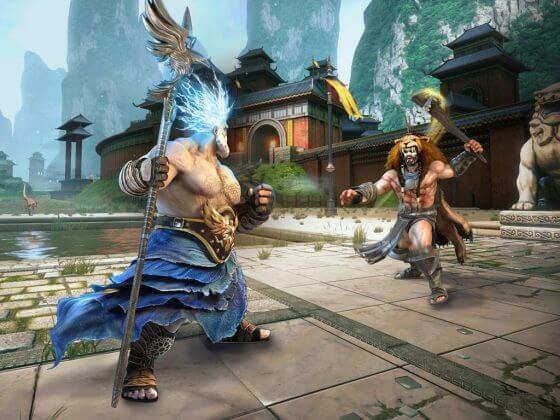 Gods of Rome pushes the limits of the mobile platform by offering the best 3D graphics possible on a mobile device.
Shadow fight 3 (111Mb)
The mighty heroes of three clans are fighting over the shadow energy and you set out on an adventure to end this war. A military tribe, the Legion, wants to destroy the dangerous energy. The Dynasty people want to use it for profit and craft. And the mysterious Heralds study the darkest secrets of the shadow power.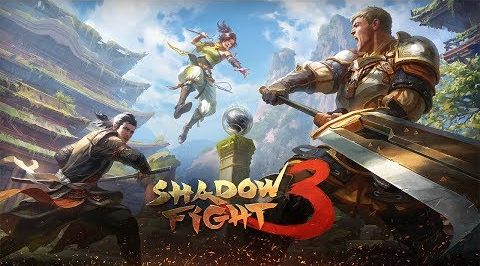 CREATE AN EPIC HERO
FIGHT THE ULTIMATE BATTLE
SHOW OFF YOUR SKILL
Shadow gun legends (1.03Gb)
Award-winning Non-Stop FPS Action RPG Shooter. That's the reason we have included it in this blog inspite of being little over the 1Gb category.
Experience epic story campaigns, competitive PvP or cooperative online games!
In the sci-fi world of Shadowgun Legends, humanity is under attack from a deadly alien invader. The last line of defense is the Shadowguns, legendary warriors and heroes.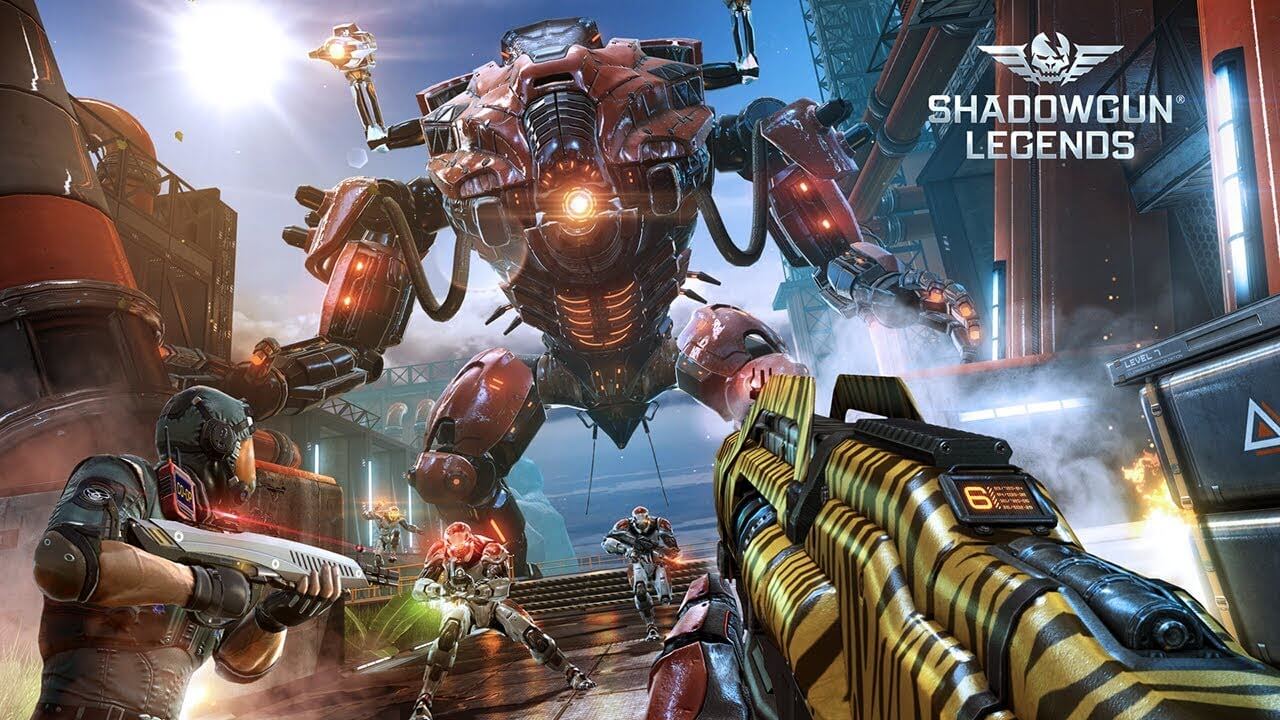 Mortal kombat (1.09Gb)
That one game I'm playing right from my childhood. MORTAL KOMBAT MOBILE brings its trademark Fatalities to mobile, with stunning graphics, and over the top moves! Assemble an elite team of Mortal Kombat warriors now and prove yourself in the greatest fighting tournament on Earth.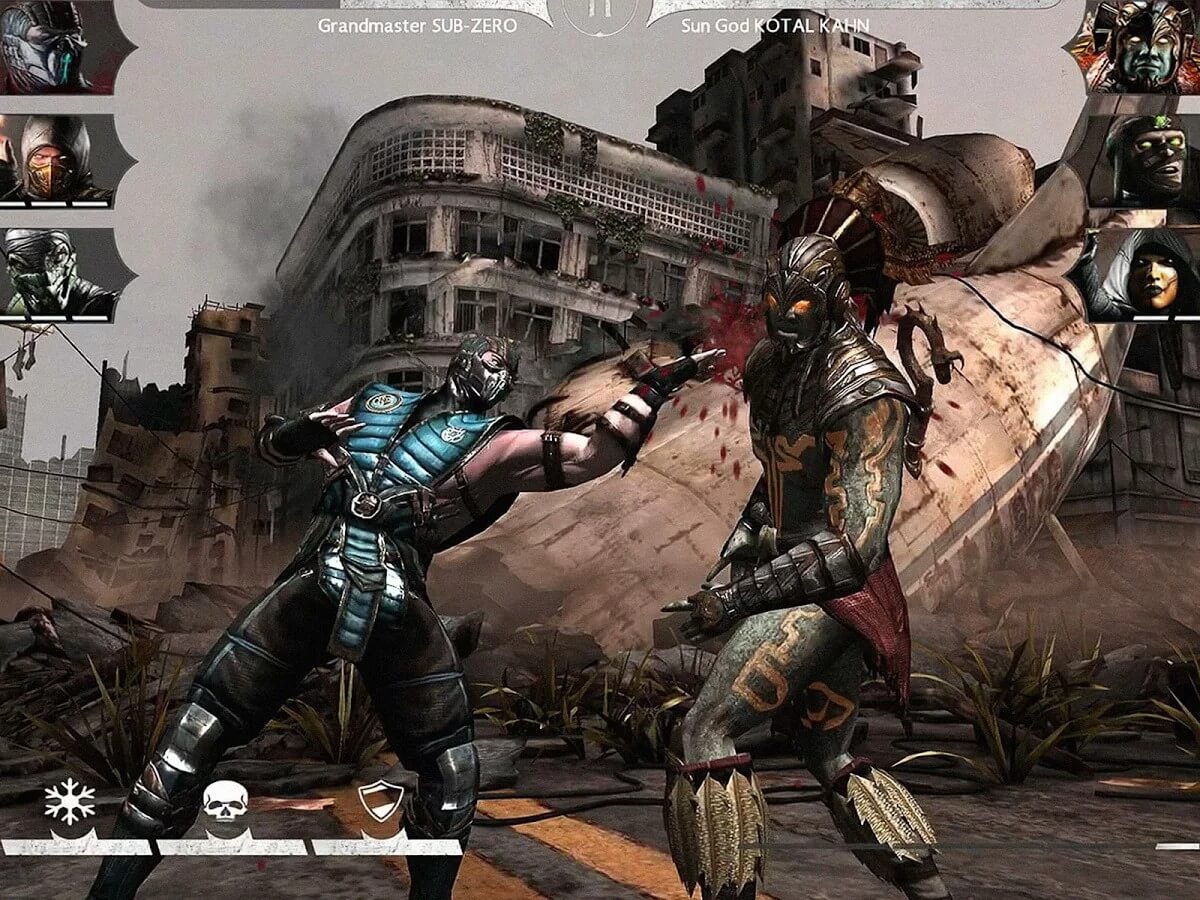 FIGHT IN BRUTAL 3 v 3 KOMBAT
BUILD A MASSIVE ROSTER
COMPLETE DIFFICULT CHALLENGES
MULTIPLAYER FACTION WARS
JAW DROPPING FATALITIES
The above mentioned games are one of the best games in their respective categories. They vary from 30Mb to 1Gb. And the best part is that all these games will run seamlessly in most of the mobile phones irrespective of android or iOS. But still I would suggest you to try them out of mobile phones having at least 4Gb of RAM in order to experience some never-ending fun unless you run out of juice!
Also read: Top 10 Android Launchers Of 2020
FAQs
Will there be any additional downloads apart from the game?
Yes. Once you have downloaded the game, there will be certain additional downloads like Maps and Resource packs.
Will I have to pay for any of these games?
No. You can download the these games for free. But there will be in-app purchases which you can make if you want.
How much RAM do I need to play these games?
Some of these games will work perfectly fine even in a mobile phone with 2 GB RAM, but still I would recommend you to use a mobile phone with 4 GB RAM.
Do I need internet connection to play these games?
Yes. Some of these games would require you to have a internet connection while playing them.
Can I play these games along with my friends?
Yes. Games like PUBG Lite and Gods of Rome can be played with your friends.
What are the minimum device specifications for these games?
Some of these games are rich in graphics so you would need a device running 64-bit Android on an ARM64 processor, Android OS 8.0 or higher, minimum 4GB of RAM, and GPU: Adreno 530 or higher, Mali-G71 MP20, Mali-G72 MP12 or higher.
Which android smartphone can run at 60 FPS?
Samsung Galaxy S10, S10e, S10+
Samsung Galaxy Note 10, Note 10+, Note 10+ 5G
Samsung Galaxy A90 5G
Samsung Galaxy Tab S6  
HONOR View20
Huawei Mate 20 X
Huawei P30 / P30 Pro
Sony Xperia 1
Xiaomi Mi9
OnePlus 7 Pro
OnePlus 8, 8 Pro
ASUS ROG Phone II
Can I use a mouse and keyboard to play these games?
No. you can't use a mouse and keyboard to play these games. Also, never use them to play mobile games, as certain games like PUBG will ban you for doing so.
Will I be able to play these games on a rooted Android device?
No. certain games will not support a rooted Android device. Whereas some devices will still allow you to play certain games