Crysis remastered announced
Crytek the developer of most renowned games like Farcry, Crysis, Crysis 2 and many more has announced the launch of first-person shooter game Crysis Remastered on their website.
As discovered by Twitter user @RobotBrush, the backend code of Crysis.com features a reference to Crysis Remastered. It reveals the key art, platforms, and description for the upcoming title, though no release date is specified as of yet. He has said, "Crysis Remastered brings new graphic features, high-quality textures, and the CRYENGINE's native hardware", promises the website, which also teases "API-agnostic ray tracing solution for PC, PlayStation, Xbox, and – for the very first time – Nintendo Switch."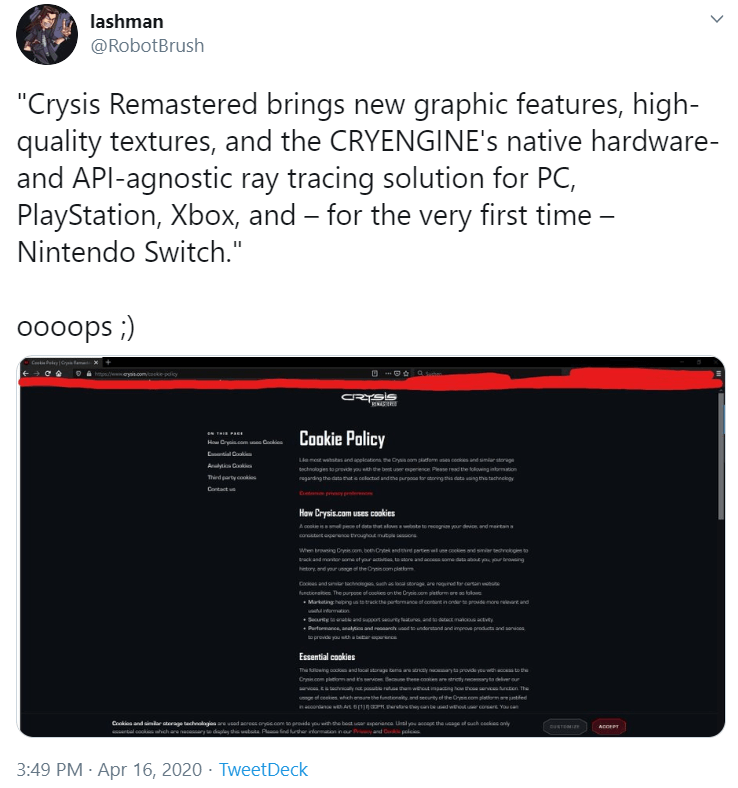 Crysis originally launched as a PC version in 2007. At that time it was showcased as it could only run on the most advanced gaming PCs on the market. But now, 13 years later, a remastered version of the first-person shooter can be operated even on a Nintendo Switch, complete with ray-tracing tech, shows just how far the games industry has come in just over a decade.
We hope Crytek will officially announce the launch of the game along with the trailer. This pst arises a question, whether this port will lead to the launch of Crysis 4 or not. Till that sit back relaxed and stay tuned to MeshPie for more interesting content!