This will be one of the primary confusions that many of them have while purchasing a Mac device. Especially while purchasing an iMac, you can select between normal hard drives, SSD and Fusion drive.
The iMac (The all in one computer by Apple) is one of the most updated devices in the Apple eco-system which is regularly updated with the latest hardware to bump it's specs and processing powers. If you are on the look for the best productive desktop for your work, then iMac is the best option for you without any doubt.
Now that you are convinced with iMac, you will have a doubt internally while configuring the specifications of the system. You will have an option between a normal HDD, SSD and fusion drive. Each of the drives has its own pros and cons. In this article, we will be exactly looking at that while we compare & benchmark Fusion Drive vs SSD towards the end of this article.
Fusion Drive vs SSD: Which do I choose?
Fusion Drive – What is it?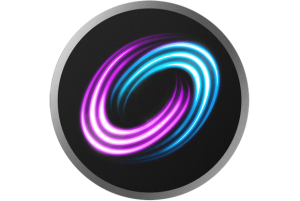 Fusion Drive is Apple's implementation of  Hard disk drive along with a NAND flash drive. These two are combined to present themself as a single core managed logical volume with the space of both the Hard disk and the NAND flash drive combined.
This basically means a single hard drive containing both the Hard drive & the Flash drive as a single drive. The Apple operating system will automatically manage the content depending upon its usage, meaning the frequently used application, files, etc are stored on the NAND flash drive and the infrequent items stay on the hard drive thereby giving you the opportunity of a fast environment to access your apps and files.
While purchasing an iMac you get an option to choose a 1TB fusion drive whereas when you purchase an iMac with the Retina display you get an option to choose a fusion drive sized between 1TB to 3TB. And not to forget, you can also use the SSD along with the fusion drive to get the maximum performance off the beasty iMac.
Fusion Drives – Advantages and Disadvantages
Even though the Fusion Drives might sound all fancy and techy, they come with their own advantages and disadvantages.
Advantages : 
Apple Fusion Drives are much cheaper than traditional SSDs and a bit expensive than normal HDDs
It's much quieter than traditional hard drives and comes head on head with SSD
They come with high storage capacity namely 1TB, 2TB, and 3TB
They work in a logical manner by maintaining the user experience without affecting load times of applications
They have better boot times compared to the HDDs
Disadvantages : 
Fusion drives are louder compared to SSDs
They don't perform as good as Flash Drives/SSDs
They generally have less RPM
Flash Drive – What is it?
Flash Drive or Flash storage, they're the same. These can be found in ultrabooks, premium laptops and other high-end laptops including Apple's MacBook Air, MacBook Pro, etc. If you didn't know SSDs have been using the Flash storage interface to enhance the speed & the performance. So either way, whether it is Flash Drive or SSD, they both are the same.
SSDs have it's own advantages in every aspect right from the insane speeds to copy/writing speeds which you can get from an SSD (Solid State Drive).
Flash Drives – Advantages and Disadvantages
Advantages :
Best in class performance and speed
Insane OS boot times when compared to HDDs & Fusion Drives
Doesn't generate any noise
Less heat generated & power consumption
 Perfect for intensive applications which require high writing speeds
Disadvantages : 
Flash Drives are not pocket friendly. They are more expensive than HDDs & Fusion Drives
Higher capacities come at more cost
How does Apple Fusion Drive actually work?
As explained earlier, Fusion Drive is a combination of both the Hard drive and the Flash Drive(SSD). The ratio of SSD storage will be lesser when compared to the HDD. For example, the late 2015 iMac's 1TB storage is packed with 24GB of SSD and the rest being traditional Hard Drive. The same way, with the 2TB Fusion Drive model, it's packed with 128GB Flash storage.
The Fusion Drive works according to your usage patterns, it analyzes your application usage pattern right from which application you use the most to which application which you use the least. Once it analyzes the user's usage pattern, the most frequently used applications will be stored in the flash drives/SSD. For example, if you are accessing a specific application be it browser or any kind of application, it will be stored in the SSD as you open it often. Later on if you use the same app lesser than before, then it will be automatically moved to the HDD & the same pattern will be followed.
This transfer of applications are completely automated and you don't have to worry about that part. The job of the fusion drive is to ensure to provide the best user experience by providing quick response times. Summing up, Fusion drives provide you better speeds compared to a traditional HDD.
Please note, Fusion Drive cannot be compared to Flash Drives/SSDs as they have better speeds & unparalleled performance. If you want a quick & snappy iMac/Macbook/Computer, then you have to go for the Flash Drive. Better features come at an extra cost. If you are planning to save some money, you can come with the default drive that comes with the Macbook or iMac and upgrade to an SSD later on as its much cheaper. Or you can also go for an external drive which is noiseless and considerably cheaper to the Fusion drives & SSDs.
So, here's what you have to remember :
SSD/Flash Drive – Super speed – Most expensive
Fusion Drive – Decent speed – Kinda expensive
Hard Drive – OK speed – Least expensive