The launch of Windows 11 after Microsoft said that there will not be another version of Windows took the world by storm. Windows 11 not only promised a visual overhaul but also has a lot of significant upgrades over its predecessor. All of the things that Windows 11 has a lot to offer to make a compelling argument for people to install it on their PCs. But does not mean that everyone would enjoy it. Microsoft Windows is notorious for having bugs and glitches in every update, Windows 10 anniversary edition being the prime example. And today we will see how you can downgrade from Windows 11 to Windows 10 in case do not like it.

If you join the Windows Insider program and installed Windows 11 Beta but wish to go back, Microsoft allowed a 10 day period to roll back the changes.
There are two methods to go back to Windows 10 from Windows 11 and we will look at them one by one.

Roll back the changes through Settings
This method works if you want to go back to Windows 10 within 10 days of the installation of Windows 11.
Step 1. Press the Win+I shortcut to open settings, find and select System from the left-hand list of options.
Step 2. Find and click on Recovery.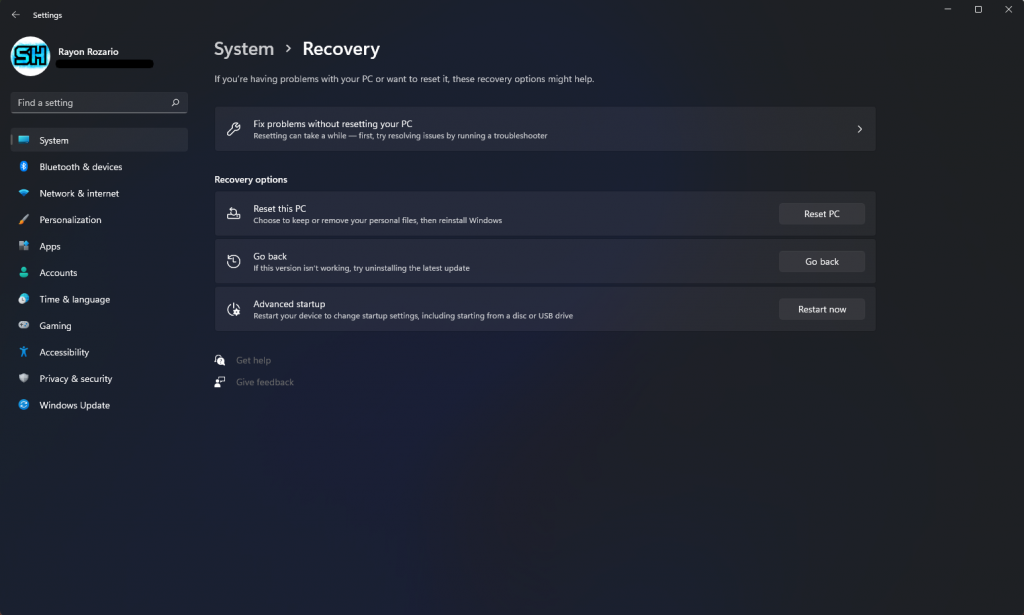 Step 3. Under Recovery, you will see a Previous version of Windows option and a Go back button, click on it.

Step 4. You will see a window with a list of options, choose any one of them and click on Next.
Step 5. When asked to check for updates, select No thanks.
Step 6. Click on Next for the following screens till you see Go back to earlier build option, click on it to start the process.
*It is important to note that while the rollback process does not affect the user's files and other settings but it is advisable to backup the data.*
Do a fresh install
The above method only works if you wish to go back within 10 days of your Windows 11 beta version installation. If you wish to go back to Windows 10 after 10 days you should follow the method given below.
The method involves a full re-installation of Windows 10 through the Windows 10 media creation tool.
Step 1. Go to Windows 10 download page on Microsoft's website.
Step 2. Scroll and find create Windows 10 installation media and select download tool now.
Step 3. After you have downloaded the tool open it.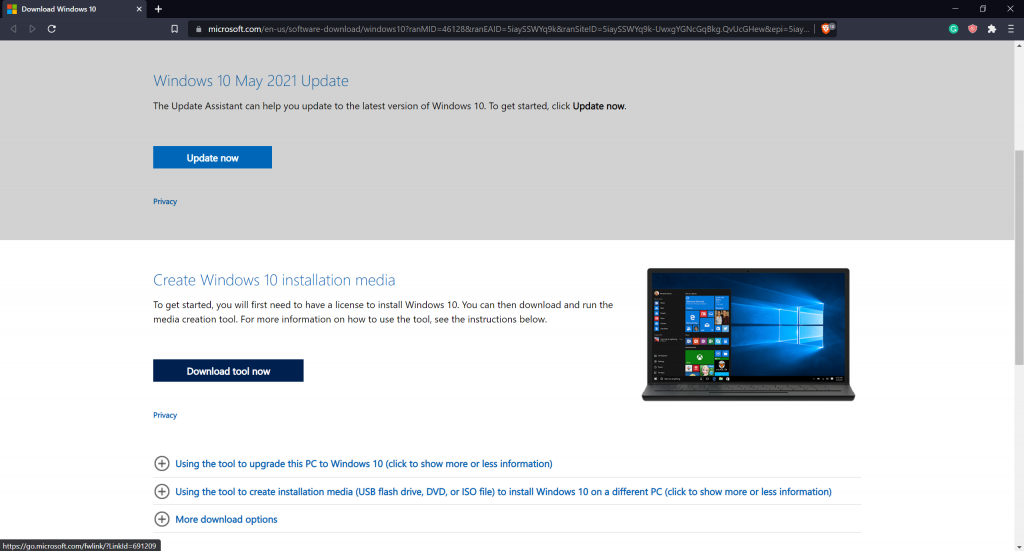 Step 4. You will now see Windows 10 setup window opened, click on Accept. The setup would take some time to get ready which depends on the machine that you are using.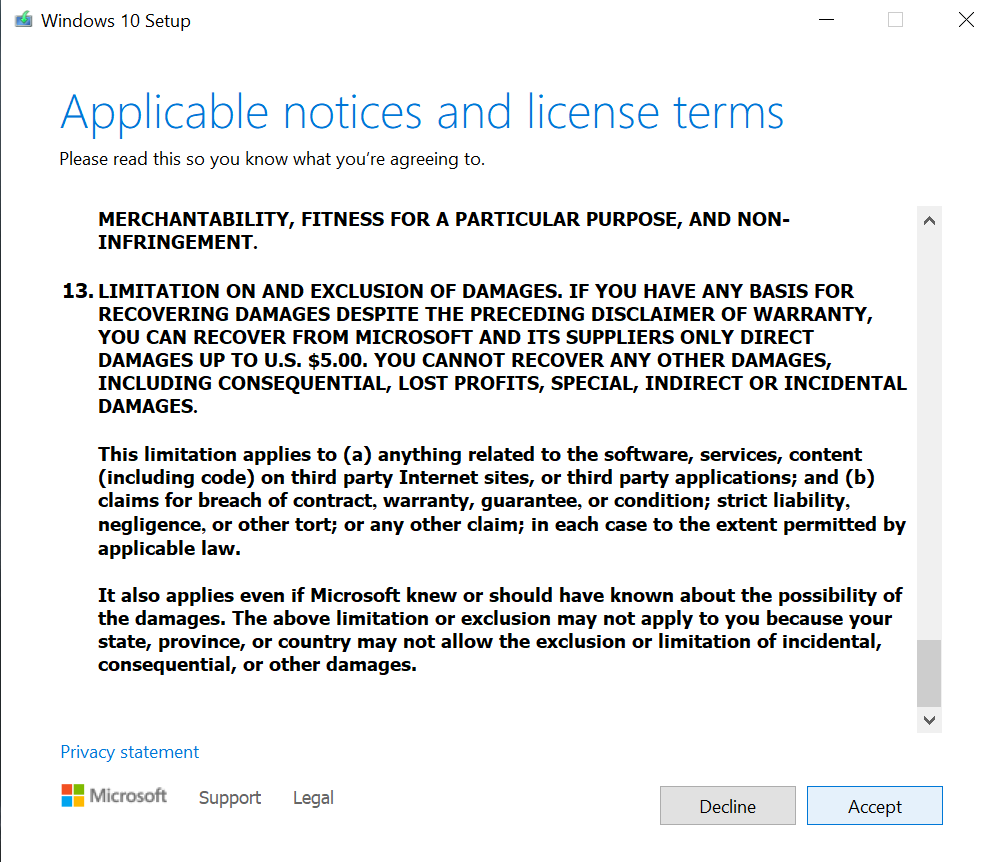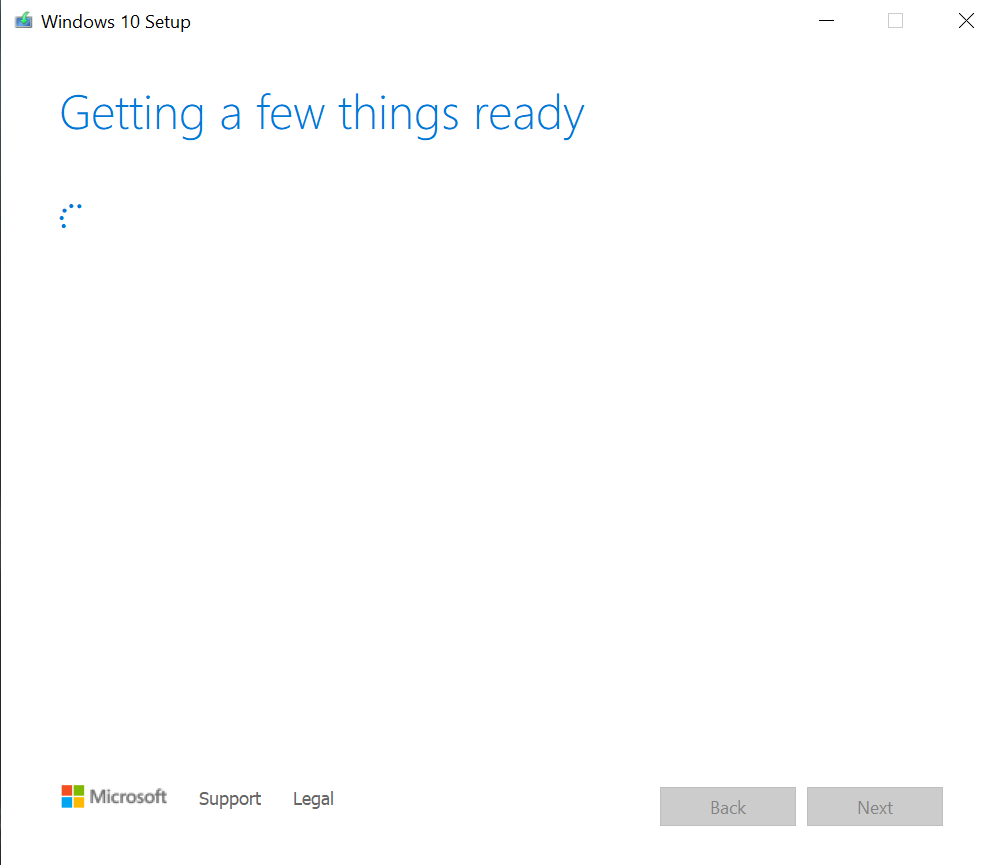 Step 5. When asked What do you want to do? Click on Upgrade this PC now and click on next. This will download the latest version of Windows 10 and you can use your PC while the setup runs in the background.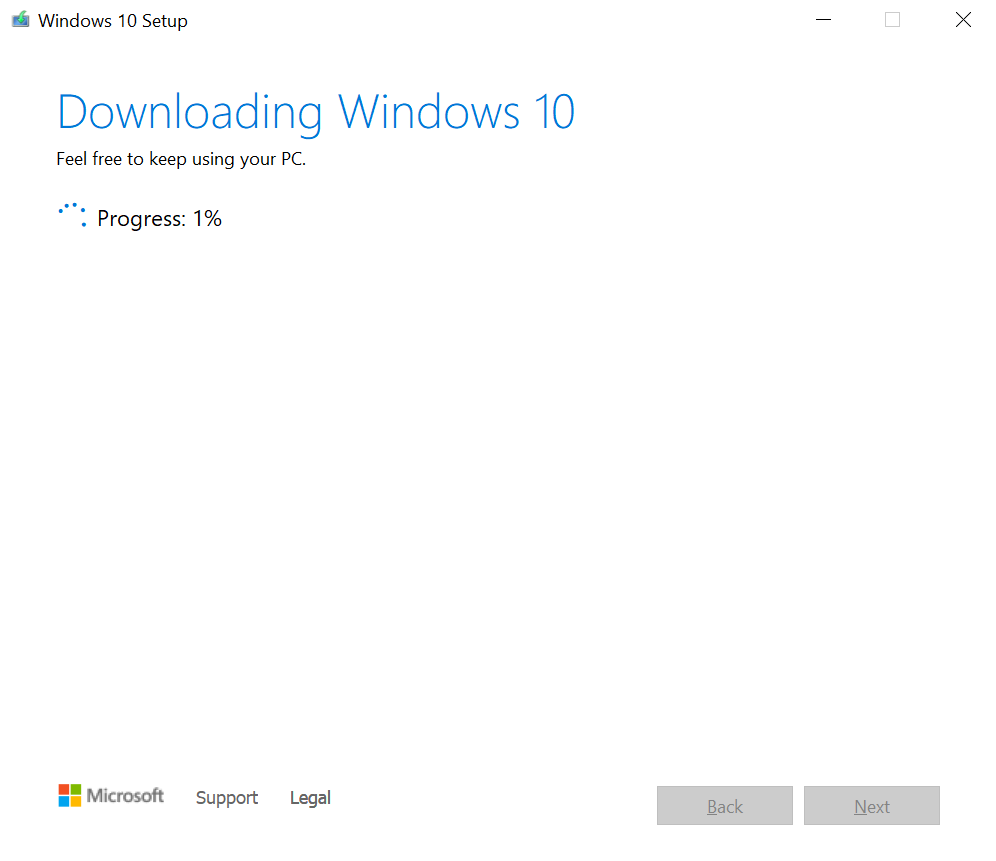 Step 6. Once your Windows is downloaded click on next and then on accept from the following screen.
Step 7. When asked what to keep? select nothing and then next again.
Step 8. You will finally reach the ready to install page select install to start the windows installation. Note that the process cannot be stopped in between once it starts, make sure you have all of your data backed up at a different location before you begin with the installation of Windows 10. After your Windows 10 is installed you will be greeted with the same setup that comes when you are turning on your PC for the first time. A few minutes later after finishing the setup you will have freshly installed Windows 10 ready to use.
Another method is to install Windows 10 through a USB drive and for that you can choose installation media instead of the upgrade this PC now.