Video content has become quite popular in the past few years, especially during the pandemic. Research suggests that people are more likely to show interest in your brands and products if you present your content as a video. The conversion rate also tends to be higher in videos.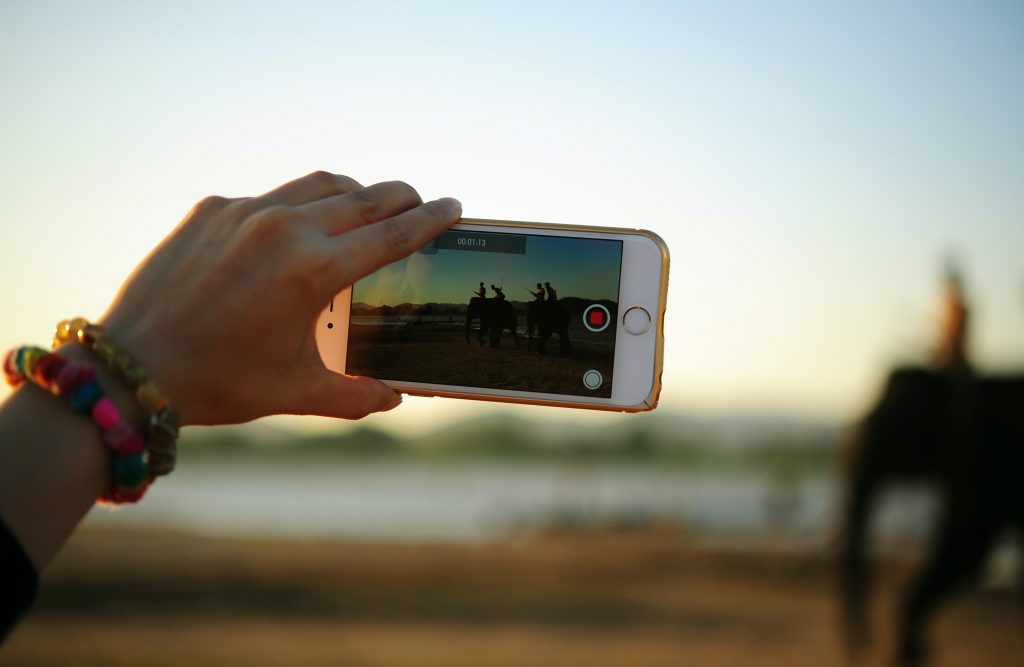 According to Wyzowl, 86% of businesses use videos as a marketing strategy, and 92% consider them an essential part of their marketing strategy. Furthermore, Wyzowl's research also states that 96% of people have watched video tutorials to learn more about a product or service, and 88% of people have said that they have been convinced to buy a product after watching a video about them.
Therefore, it is a good idea to turn articles into videos to get more engagement on your business website and social media accounts.
On that note, this article explores how to make videos from texts to help you gain more engagement.
8 Ways to Turn Your Text Content into Videos
Listed below are eight methods to convert your text into videos:
Look for Video Opportunities in Your Articles
Check your old articles for any potential video content. Then, create an excel sheet and sort out the articles. Furthermore, note down the engagement metrics of the articles.
After that, make videos from the texts of the articles. You can gain more audience through your video and increase your engagement.
Hire Professionals
One of the most convenient ways to turn articles into videos is to hire professionals. Professional editors will make your video clear, crisp, informative, and engaging enough for the viewers. Video editing is a tedious and time-taking process.
Therefore, hiring professionals to do the way will be better. This way, you can be assured that you will receive a professional and a good output that will help you gain more audience and engagement on your platform.
Choose a Video-Friendly Topic
While writing articles and blogs about your brand online, you must choose a topic that is also applicable for videos. This way, it will be easier for you to turn articles into videos.
First, select a topic that is catchy and engaging
Then, create a script that you can use for the blog and the video
Finally, use essential and relevant information in the blog about your brand and products to convert it into a video keeping all the relevant and vital information intact
This way, if you convert the same content from the article to the video, your engagement will increase with your brand and products.
Use Apps to Convert Text Into Videos
One of the primary ways to make videos from text is to use apps. You can use the Microsoft apps like Microsoft Powerpoint to create basic videos. You can also use editing apps to create videos using the various filters the apps provide.
In addition, you can also use graphic designing apps to make videos quickly.
Apps make it easier to convert text into videos, and you do not need to hire a professional editor. Instead, you can create engaging videos yourself quickly and improve your engagement.
Create Blogs Like You Create Video Scripts
Articles are generally longer pieces of writing giving information about your brands and products. You can write blogs as a script to turn articles into videos.
You can set a word limit to the articles and keep them short with chunks of information. This way, you can easily convert the pieces of information to a script and use them in your video.
Furthermore, you can also divide the article and make it a series of videos to intrigue the viewers. This way, you will gain more engagement with your content.
Incorporate Relevant Metadata
Use all the appropriate keywords and tags in the text and incorporate them into videos. This way, you can create suitable metadata for your video that will help you increase your content's SEO and google rankings, and as a result, your video will also be favorable to Google's algorithm and push your content to your target audience.
Therefore, search for relevant keywords that people are most likely to search for and use in your text. You can convert text into video content to increase engagement and create online buzz for your brands and products.
Create Clips and Snippets
Featured snippets are one of the best ways to increase engagement. Answer the most searched questions about your brand on Google using a video snippet. Furthermore, you can also post video previews to raise your brand awareness.
Cut out snippets from the articles you have written about your brands and products and use them as video snippets to make previews or answer questions on Google. This way, you can convert text to video and use them to promote your brand.
Google algorithm typically gives particular preference to videos, especially short videos. Therefore, informative snippets are the best way to increase your website's engagement and brand rankings.
Use the Various Free Templates Available Online
Along with free and paid editing apps, you can also use numerous templates to create attractive videos from texts.
With templates, you can also include the text in the video to convey important information to the viewers. These templates will help you make the videos on your own without the help of professional editors.
Furthermore, you can also use the social media templates and filters to create an engaging and entertaining yet informative video using the articles you have written. You can increase engagement by converting articles to fun and exciting videos attracting viewers.
Conclusion
Therefore, these are some ways you can turn articles into video content. Since video content is more in demand currently, you must aim to incorporate more videos about your brands and products to gain more reach and audience. Through videos, you can also maintain a loyal online audience that will help in increasing your brand's awareness.
Make the videos fun, entertaining, and short but informative for the audience to hold their attention and not get bored while watching the video.