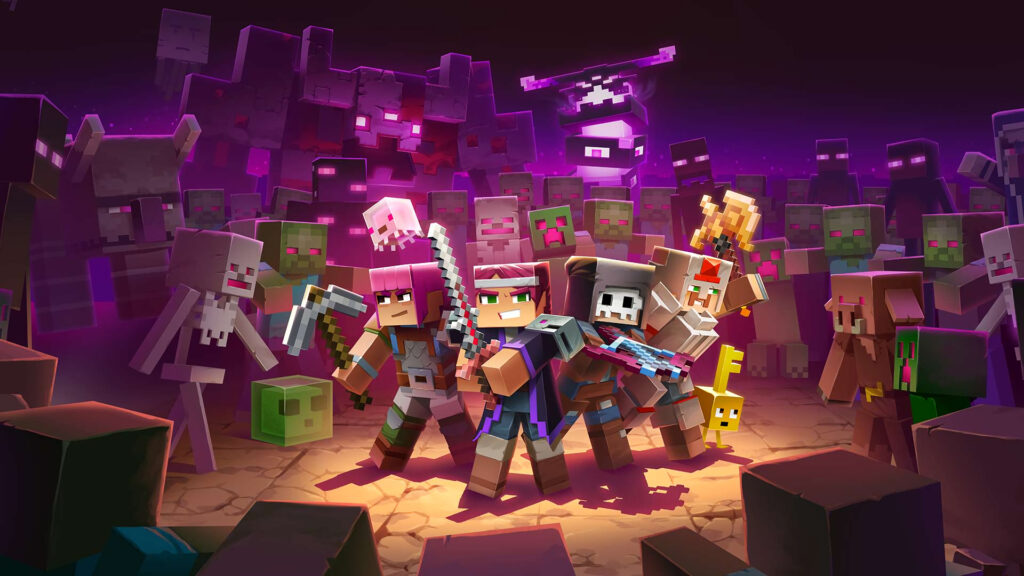 Being able to create your world, explore without anyone interfering, grinding for yourself without any competition, or fighting for the best position is one of the best features in Minecraft. But making new friends all-over India, creating clans with ones you trust, competing with other clans are a few of the amazing experiences offered by multiplayer servers.
India is growing in the gaming field, thus Indian Multiplayer Minecraft servers have become very popular, as one can meet and play with people from a different culture by sitting at home. Also, various plug-ins added to these servers create more and more exposure to fun and competition.
During this quarantine period, people started taking Minecraft more seriously than ever so, Indian servers started forming. Of them, few servers became the shining stars and attracted more and more players. Indian gaming boosted its popularity with the Indian Youtube Community along with the arrival of amazing content creators like Techno Gamerz, Loggy, Chapati, and many more. Many players are looking to play the same games that content creators play online, like Bedwars, Skyblocks, etc.
Indian server in 2022
Minecraft India
Ip: play.mcindia.net
If anyone wanna experience friendly, anti-cheating, non-toxic gameplay on a multiplayer server, Minecraft India (MCI) is for you. This is one of the first public Indian Servers. This server has one of the best builds and bases. This server offers survival with custom slimefun plugins, arcade games, skyblock, oneblock, and many more. Various cosmetics are available in MCI.
MCI also offers many quests and events, initiating the players to grind and be the best among all. They provide a satisfying player experience and prioritize the needs of any player. This server also provides an amazing team of staff, available 24/7.
Modes offered: survival( with custom plugin), bedwars, KitPvP, minigames, practice, arcade, skyblock, acidisland, oneblock, duels, skywars
Admin: SpikeyHelmet
Technogamerz's Minecraft Server
Ip: play.tgnetwork.in
Recently launched Technogamerz's Minecraft server has gained tons of players. This server is one of the biggest names in the Indian Minecraft Community, created by Ujjwal Chaurasia and his friends. Ujjwal is also known as Technogamerz has achieved more than a 17million subscribers on YouTube with his GTA and Minecraft Survival series videos and many more.
This server was made by him to put together his gigantic fan followers. He started this server with simple bedwars and survival mode. But now they are offering much more fun and enthusiasm. They also offer cosmetics on their server.
Admin: Technogamerz
Modes offered: survival, bedwars, kitPvP, arcade games
GhostCraft
Ip: play.ghostcraft.in
One of the oldest servers in India, GhostCraft Network is a Cracked Minecraft server, available for all users of Java Edition and Bedrock Edition. It has attracted many Minecraft players with its amazing staff service. GhostCraft has many gameplay modes like hardcore survival with many challenging adventures or it may engage you in an epic battle deep underground in Bedrock Wars. Lonely floating islands of skyblocks are also available.
It is worth joining GhostCraft, as they are very good at maintaining their proper decorum.
Modes offered: arena, bedwars, cross-play, Survival, PvP, minigames, duels, parkour, skyblocks
Admin: ProtoGhost
Alonefield
Ip: play.alonefield.xyz
This server aims at creating a brotherhood, anti-toxic and anti-cheating environment. Unlike any other newly registered Indian server it has successfully taken the hearts of many Indian players. Enjoying vanilla survival or fighting with other clans may be boring sometimes. So this server has introduced many other game modes like bedwas, skyblocks, and many more. It also has factions where players can learn about team up and responsibility.
AloneField is a server where every player can enjoy without any complications.
Modes offered: bedwars, faction, kitPvP, roleplay, survival, roleplay
Admin: alonefield
Almighty
Ip: play.almightys.in:25565
According to the server, it is one of the biggest and largest servers in India, having 24/7 staff and other higher-order members helping the newcomers and the old player. Almighty supports both java and bedrock editions of Minecraft, so players don't have to worry. This server looks after their player's feedback and tries to improve them.
Besides being so well-managed server, it is no less in providing entertainment to its visitors every day. Almighty presently offers servers being Survival, Skyblock, Bedwars, Skywars, Minigames, Monthly events, and a lot more. Recently they are conduction squid game red light, green light also. Joining this server is worth it.
Modes offered: survival, skywars, skyblock, bedwars, jobs, parkour, minigames
Admin: Evokster
Skynerd Network
Ip: mc.skynerd.net
In only one year Skynerd Network has made them eligible for the top 10 servers of India. Along with its daily maintenances and 24/7 staff facility, it offers players an anti-cheating and non-toxic atmosphere to play.
This server offers a wonderful experience of survival multiplayer gameplay along with MCMMO, jobs, and a few more plugins. They are mainly for java users but also working on adding features for bedrock users too. Playing on this server is quite simple and smooth.
Modes offered: survival, skywars, skyblock, bedwars, jobs, minigames, bungeecord
Admin: ADVAITGAMERZ
MoG Network
Ip: play.mognetwork.me
Not too old not too new, this server has already left behind many Indian servers in development. They especially prefer satisfying their player customers especially with cosmetics that equip a special look to the players. This server has game modes that ideal servers need like: Survival, Bedwars, Duels, KitPVP, PartyPVP, Minigames, SkyBlock(soon), Prison, Squid Game, and a lot of more that you simply can play on our server.
It is worth it if someone is trying for a server full of entertainment and fun. Staff is also available whenever needed.
Modes offered: survival, bedwars, squid game, KitPvP, minigames, prison, duels, skyblock(soon).
Admin: MoGGaming
Hybrid Network
Ip: mc-hybrid.org
Well, this server is no less in entertaining their customer players. This server provides a ton of stuff to their player which is not common in other servers. Along with providing 3 gamemodes of skyblock, survival, and bedwars, they also have Minebucks, Custom Enchantments, Player Levels, mcMMO, Jobs, Marriage, Hugs & Hugs Leaderboard, Coin Flips, PvP Arenas, Skyblock, Kit PVP, Island & Kingdom Leaderboard, Crates, Ranks, Sell Chests, Trench Tools, & more, Ancient Trials, Races and lot more.
This server is full of entertainment and fun.
Modes offered: survival, skyblock, bedwars, economy, PvP, jobs, parkour, faction
Admin: Ravi7302
INMC Server
Ip: play.inmc.xyz
One of the older servers of Minecraft in India, and it is known for having a beautiful friendly environment in servers. It supports the cracked version of Minecraft and offers game modes that can satisfy any player's need like survival, duels, kitPvP, skyblocks. This server also offers McMMO.
They also offer many quests and events, initiating the players to grind and be the best. They prioritize players' needs and their safety.
Modes offered: survival, skyblock, kitPvP, minigames, paper, McMMO
Admin: vikram1389
Absolute Network
Ip: absolutenetwork.tk:25587
Absolute Network is absolutely worth it joining, if a player wanna experience vanilla survival with various bukkit plugins. This server is new and attracting many players day by day. They have not introduced minigames or bedwars yet but are working on it. Moreover to entertain their players they have added job where people can earn money and buy ranks and more. Factions are added there to give players a taste of responsibility and team work.
Soon, this server will also become famous among the new Minecraft players of India, as India is growing faster and faster on gaming field.
Modes offered: survival, minigames, factions
Admin: yashdubey803at
How to join servers
Step 1: Start Minecraft and click on the Multiplayer option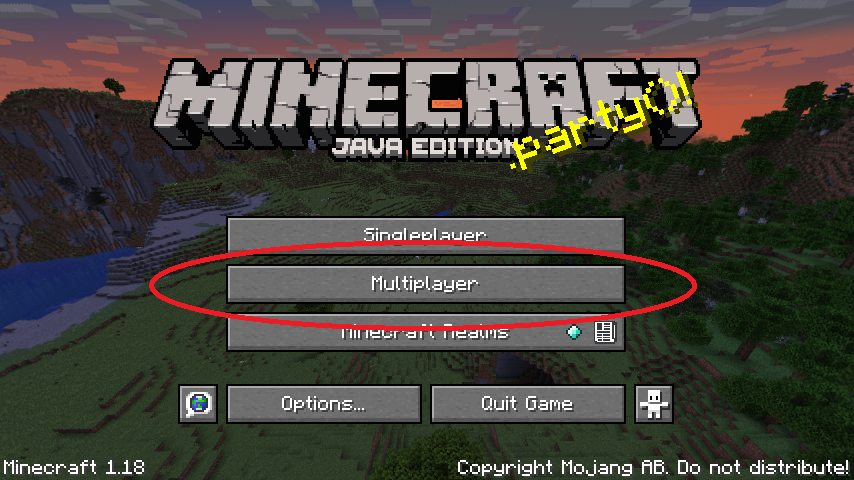 Step 2: Click on "Add Server" or "Direct connect" option.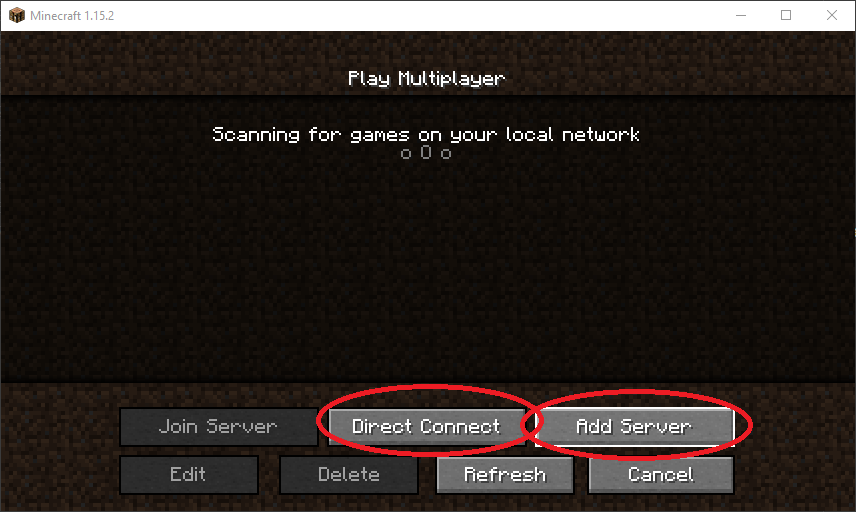 Step 3: With "Add Server" option you can add the server to your server list and join anytime. But with "Direct Connect" option you only need ip address.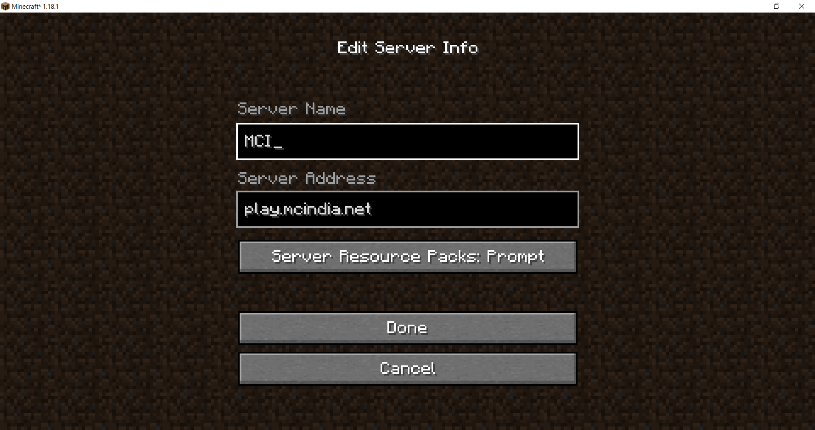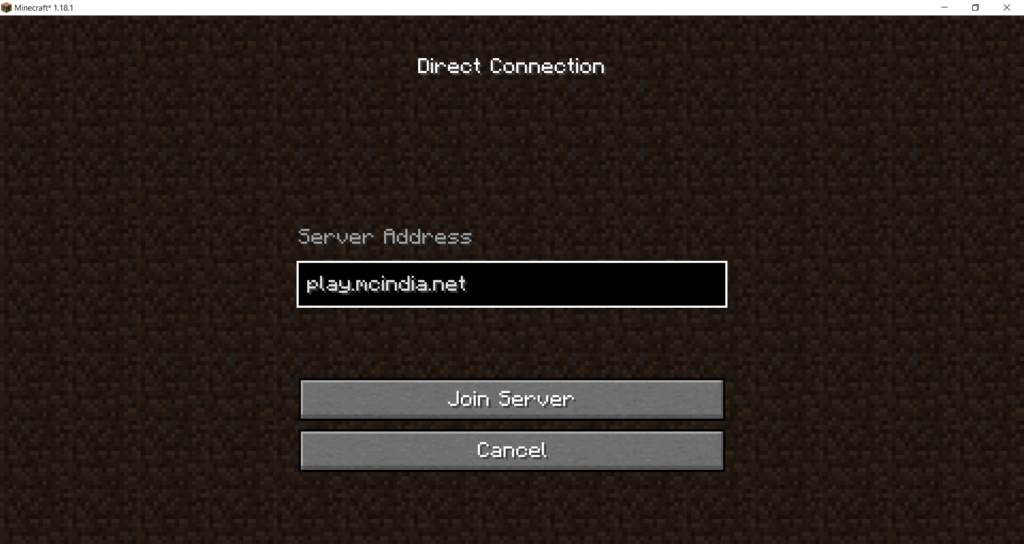 Step 4: Done and then join server.
After joining server player needs to confirm password and email id. Once you r done you r free to join the server and enjoy. Start your adventure with your friends and enjoy. Server admins and staffs work 24/7 to help the new and old ones.
Day by day servers are improving themselves by adding plug-ins or by working on battlepass or black markets. India altogether growing in gaming and will keep growing. Nowadays non-Indian people are taking interest in Indian servers and joining us to increase their experience.
What happens if we delete a server?
Deleting a server from your list doesn't erase your progress from that server. You can anytime login and start again from where you have left. Just need the IP Address of the server.
How to whitelist a server?
1. Head to the Game panel and stop the server.
2. To the left of the panel, click on "Config Files" then "Server Settings".
3. Locate "Whitelist" and change it to true, then click save.
4. Head back to the game panel and start the server back up.
What is cracked server?
These servers are specifically designed to bypass Minecraft account security checks and allow players to join even without having a legitimate Minecraft account. That means whose who cant afford Premium Accts can also play together with their friends.
Also Read : Best Helmet Enchantments in Minecraft