It's a match day and I didn't want to miss out on the match between Mousesports VS Movistar Riders. So, I did the way everyone would do. Go to Twitch homepage, Select the Counterstrike game, and check out the stream.
But today, something was different. It was weird seeing Shroud streaming on Twitch with a bunch of viewers. It got me excited at first (Proud fanboi of @shroud) and I directly jumped into his stream without checking the match I came for.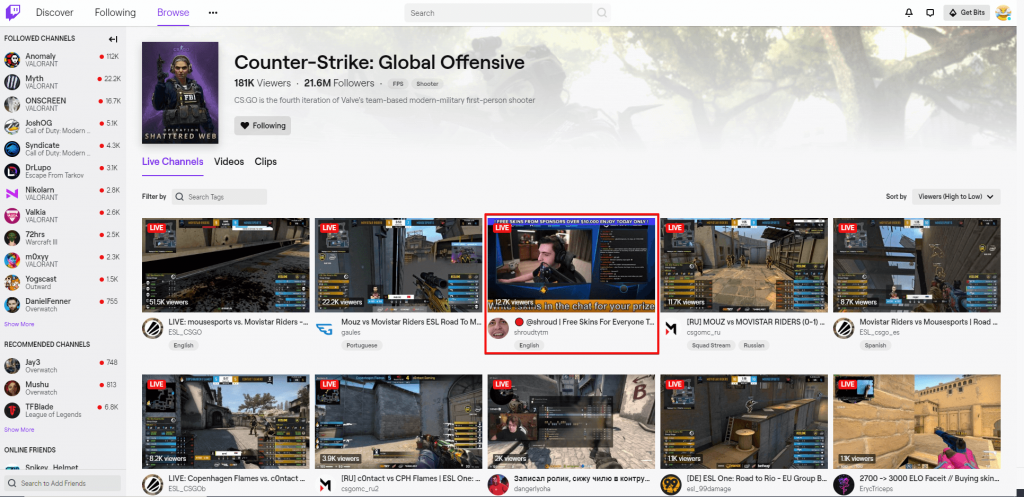 And it was fishy at first because the stream was saying "@shroud | Free Skins For Everyone Today | $10,000 Sponsor" and no big streamers or well-established streamers do this. Upon inspecting more, there was a huge text blocking the stream which said "Write !skins in your chat for your prize" and I was like Okay ???? and typed.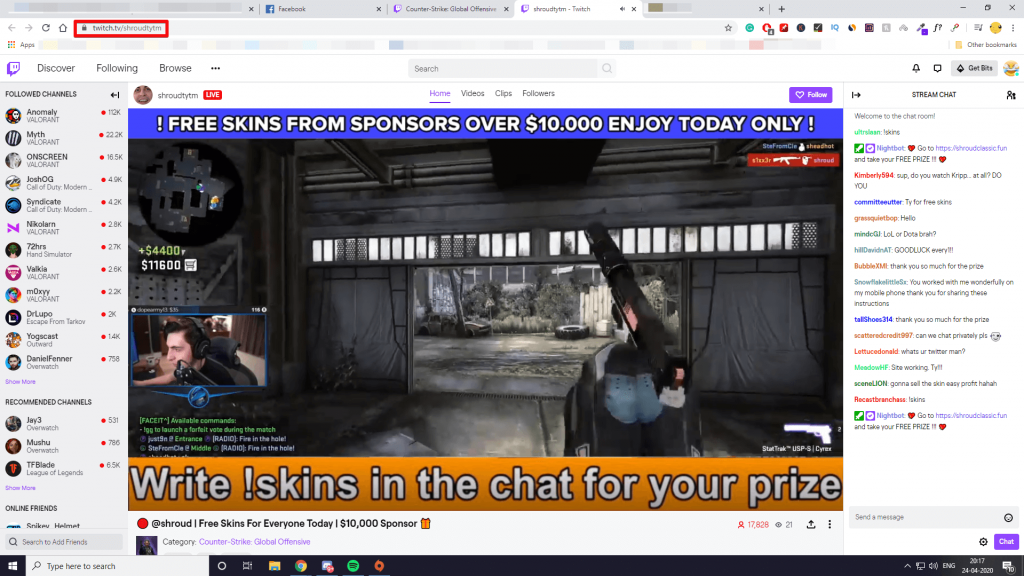 Well, wonder what happened?
The command sends out this message "???? Go to https://shroudclassic.fun and take your FREE PRIZE !!! ????" [DO NOT CLICK THIS LINK] and I was done. People go to any extent to scam people's skin. Just look at the below screenshot.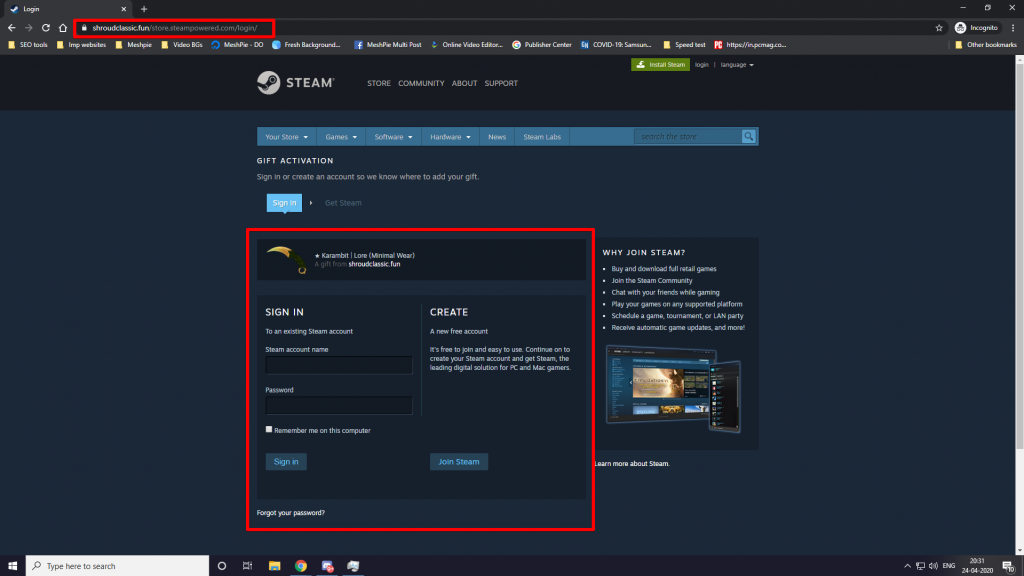 Isn't this an effort put by the scammers to replicate the whole steam login page? Later by scrolling down, I found  couple other streamers with the same format :
Fake Twitch channel
Heavily view botted
 Scripted users to chat between intervals
Own websites for each stream
And just think this, This was just one game. Counter-Strike.
Imagine how many other streams would be there and how many steam or whatever accounts get hacked due to this.
Please beware and please don't click any links from any source.
Here are the accounts I have come across so far :
So before many people fall to this trap, share this with as many people as possible and let's avoid this crappy scam trick. CSGO is one of the games with lots of skins and people can get greedy easily. So beware and don't lose the skins you have.
#HappyGaming