YouTube is the biggest online video-sharing platform in the world without a doubt. All of us use it daily to consume our favorite content be it gaming, tech videos, or even cat videos. But don't you hate it when you're watching an interesting video and an unskippable ad pops up. Yes, we've all been there and in this article, I'm going to help you improve your YouTube Experience by showing you how to install YouTube Vanced on your Android device.
What is YouTube Vanced?
YouTube Vanced is a modded version of YouTube. It is an exact clone of YouTube that looks identical. Now I know what you must be thinking, it's probably a virus or it's going to harm my device. Don't worry if you follow all our steps you're going to be safe!
YouTube Vanced is perfectly legal as it is just a tweaked version of YouTube.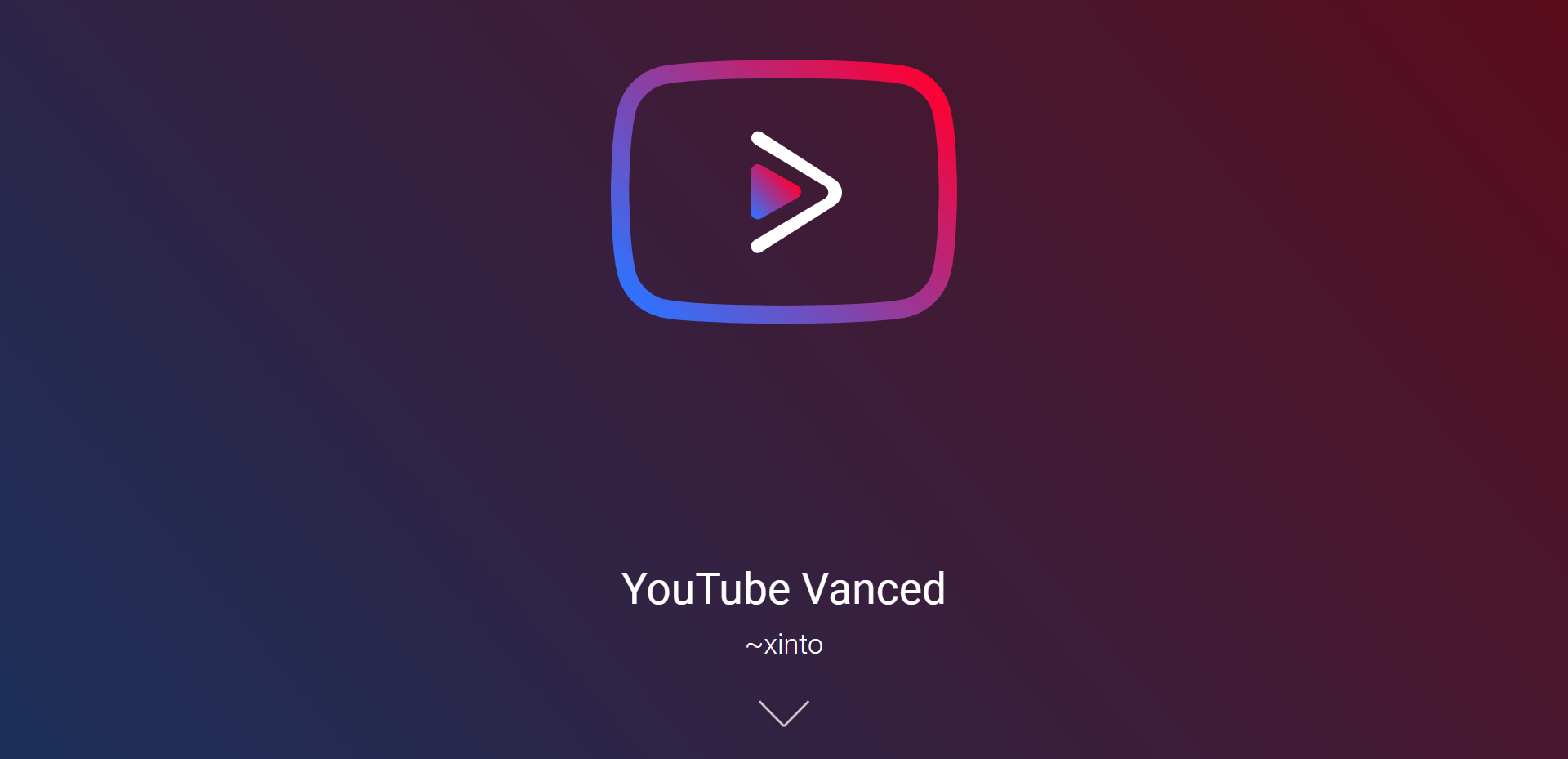 What are the Features of YouTube Vanced?
Here are a few reasons to get it!
Ad-Blocker – Get a completely ad-free experience with this in-built ad-blocker
Background Play – You can now listen to music or video when the screen turns off when you lock your phone
PiP Mode – This is known as Picture-in-Picture mode and you might have seen this before if you've used VLC. It becomes a small box that plays the video you were watching so you can open other applications and multi-task (Available on Android Oreo and above)
HDR Mode – You can force the application to play videos in HDR which will drastically improve the quality of the video.
Override Max Resolution – You no longer are limited to your display's resolution and you can watch videos at their max resolution if you like.
Togglable Theme – Quickly switch between Black and White Modes
Save videos offline – You can now easily download videos and save them for later.
Other Vanced Settings – Repeat video, Preferred Resolution & Speed, Swipe controls for Volume and Brightness, Pinch to Zoom on all devices
Choosing Your Installation
Now there are two ways you can install YouTube Vanced on your Android Device
1. Non-Rooted Method
2. Rooted Method
Non-Rooted Method
Firstly, we are going to look at how to install it using the Non-Rooted Method since most Android device owners don't know and don't want to take the risk of potentially breaking their device.
(Beware of fake sites that distribute the APK, many sites give out YouTube Vanced APK's with Viruses in them. To be safe please download the APK from the Official site which is linked below.)
Now, Open the Link below
Once you open the page scroll down to the downloads section. Now choose the Non-Root Variant.
Next is to choose the Architecture, this depends on what type of android device you are using if you have an Android device that is made after 2016 with an ARM64 chip then you can opt for the "Default" version. But if your device is made before 2016 with a really old version of Android or if you're running an emulator then "Legacy" is the option for you.
The last option is to choose the right Theme for you. The "Dark" theme is the standard YouTube dark theme which is dark grey in color, the "Black" theme is for Devices that have an AMOLED or OLED screen, this theme can really save up on your battery life. Do Note that both of these themes come with the White theme which can be toggled on in the settings.
Now click on "Download Vanced" and "MicroG"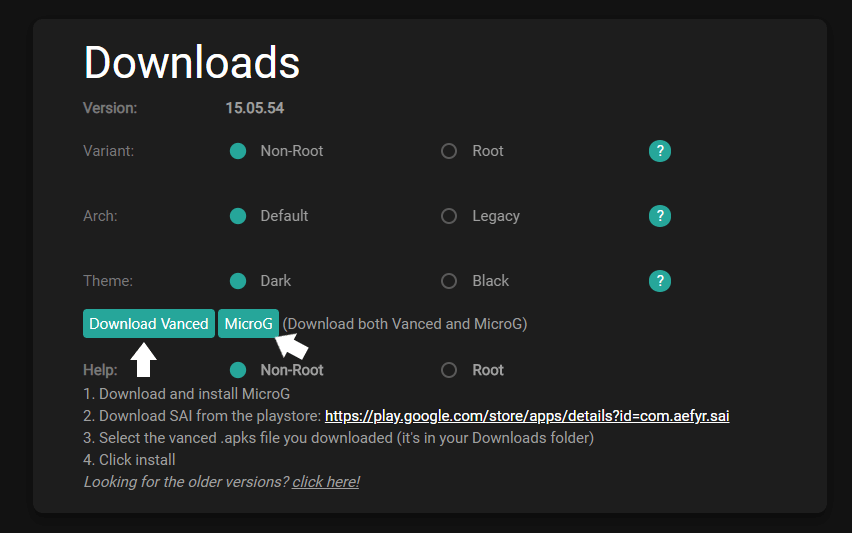 Once you've downloaded both the APK's, install MicroG (Just enable Unkown Sources when asked). But what is this MicroG you ask? MicroG basically allows you to log in to the YouTube Vanced application. Once you've installed the MicroG APK, download the SAI (Split Application Installer) from the link below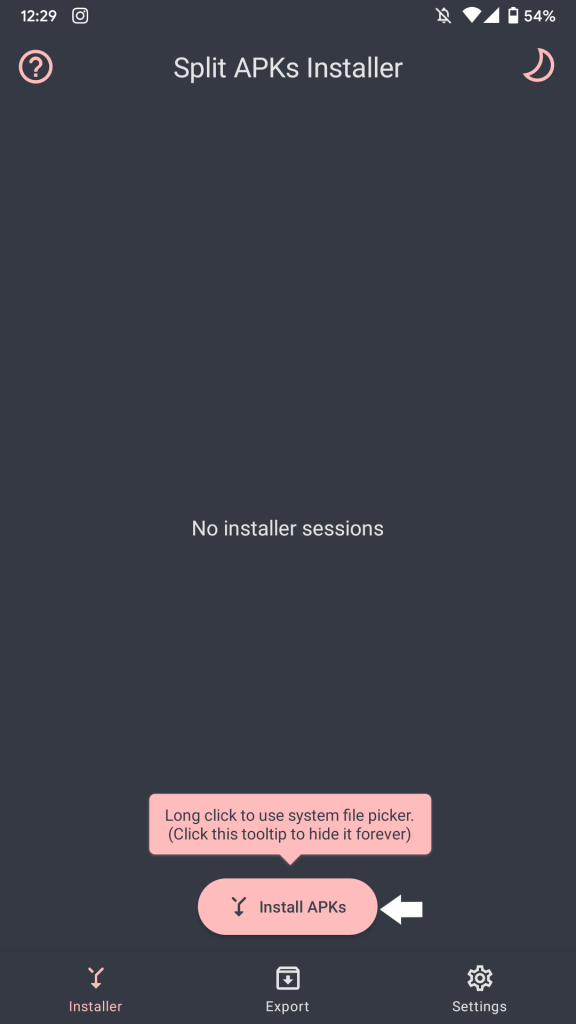 Install SAI and open it, now install the YouTube Vanced APK using SAI.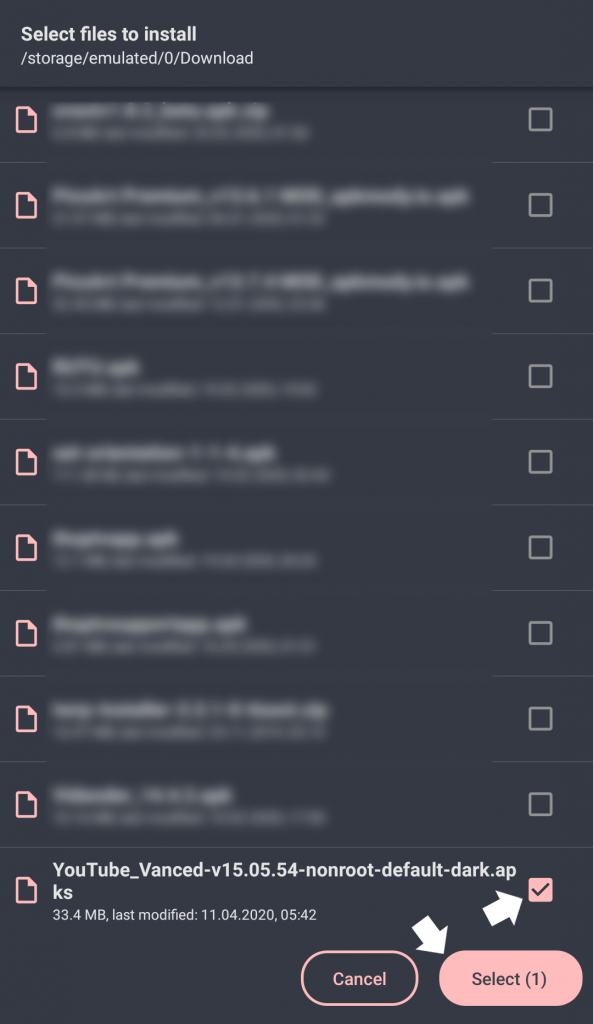 Now, open YouTube Vanced and log in to your google account. There you go YouTube Vanced should be working like a charm!
Rooted Method
You can actually install YouTube Vanced using the Non-Rooted method on a rooted phone (Tested). Go to the download section of the Official YouTube Vanced page and change the Variant to "Rooted" and download the APK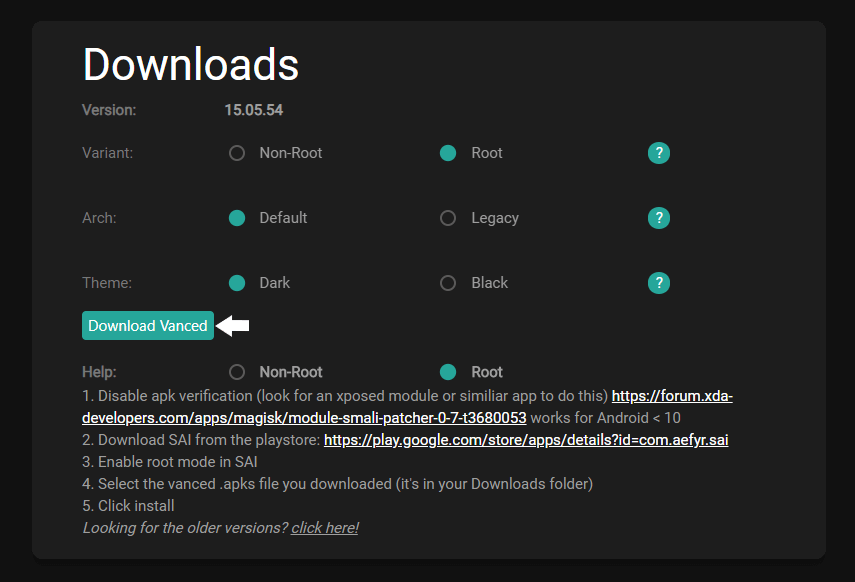 But if you do want to use this method then these are the steps.
Disable APK verification, you can do this using a magisk module (although we DO NOT Recommend doing this).
Download and Install SAI ( Split Application Installer )
Enable Root mode in SAI
Install YouTube Vanced using SAI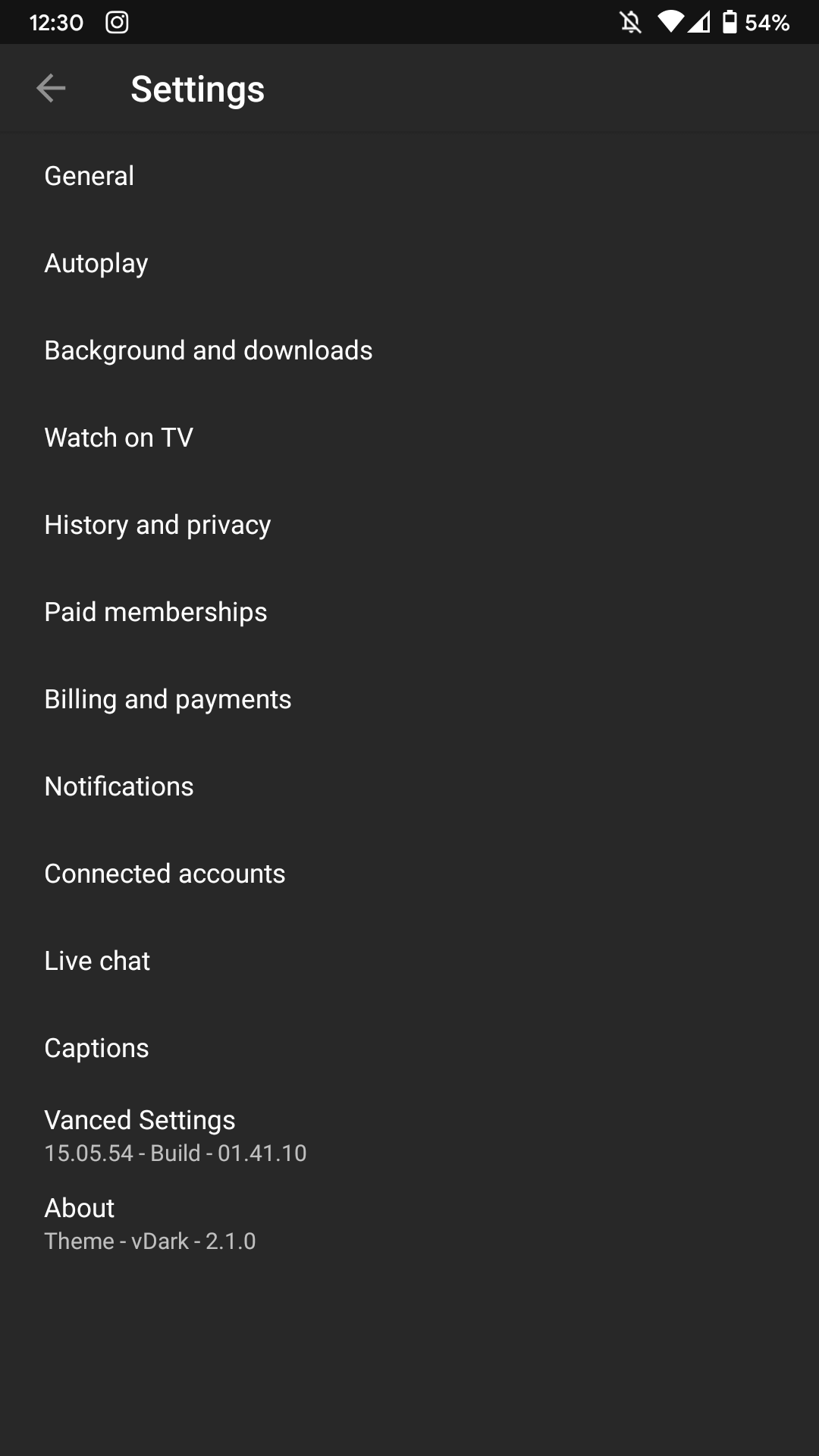 Conclusion
You now get to enjoy all the features of YouTube Vanced for free. This application is by far one of the best-modded version of YouTube with all the features it offers. It makes up for the features not available in the standard YouTube app and looks and feels the same.
Do let us know if you have any questions in the comment section below!
#TeamMeshpie