Quantum League – A time-paradox online FPS: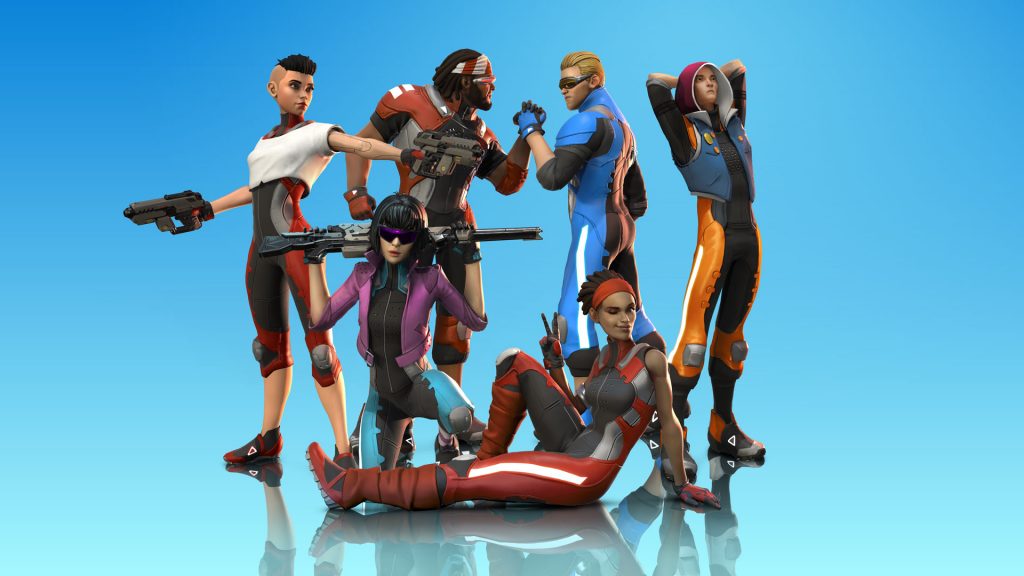 Another new first-person shooter that's on open-beta right now is 
Quantum League
, developed and published by 
Nimble Giant Entertainment
. It is one of the most innovative games in recent times.
"Quantum League Is the Most Unique Shooter I've Played in Years" –IGN
About Quantum League:
 Quantum League is a time-paradox online competitive FPS with a very unique concept. As Quantum Athletes, players are to play tactically with their past and future selves. More than aim and agility, Strategy in this game is key. At present, there are 6 characters and 2 game modes to play with.
How it works:
 It's a complex game where you work with your past selves to beat your enemies. The way it works is 
Every player has 3 clones and the player gets to control them one at a time.

Each clone gets 10 seconds to destroy the opponent's clone.

Time goes back and you play the next clone while the first clone reiterates the exact sequence you previously did including the opponent.

This happens for all the three clones. (Time-loop)

In order to score you must capture the point by the time all the clones have made their move.
 It's a bit complicated for starters but it's a very compelling game as you play along!
Game Modes and maps:
For now, the game offers a 1v1 and a 2v2 game mode with 3 different arenas
How to play?
Quantum League is in open-beta and has confirmed to go into Early-Access by the 26th of May 2020. Make sure to add it to your wishlist on Steam to know more! 
The Early-Access version will have an interactive tutorial, a casual, a competitive queue and a total of 6 playable arenas across 3 game modes, 6 weapons and  6 characters.
According to Nimble Giant Entertainment, the full version is estimated to go live in 6 months with massive new updates.
System Requirements:
 MINIMUM SPECS:
GPU: 

GTX Geforce 750 

OS: 

Windows 7 or newer

PROCESSOR: 

2.5+ GHz Quad-core

MEMORY: 

4 GB 

STORAGE: 

10 GB available space
To know more, stay tuned!
Check out the game here: Quantum League on steam
Also check: Amazon's first-ever PC game