GRAND THEFT AUTO: ROLEPLAY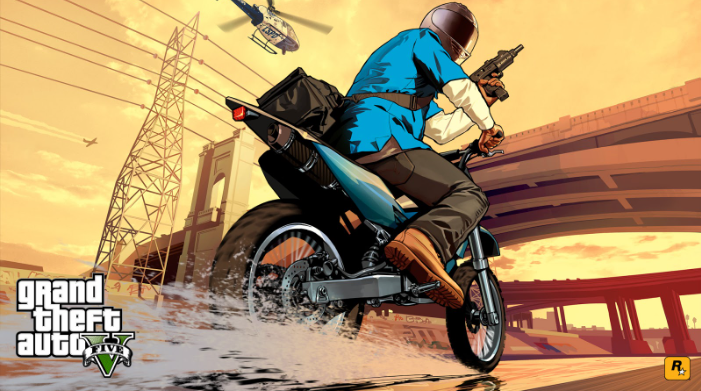 GTA Roleplay has gained lots of attention recently. A huge number of people are playing roleplay regularly. Still going strong in terms of player-base, GTA gets around 100-150 thousand viewers daily in twitch and most of it is roleplay. Roleplay is fun to watch and more importantly fun to play. If you just bought GTA and if you are wondering what roleplay is, we've got you covered.
GRAND THEFT AUTO: ONLINE
Grand Theft Auto Online is an action-adventure multiplayer game published by Rockstar North. GTA Online or Grand Theft Auto Online is a multiplayer world where you have to earn money and become rich by doing missions.
You will be put into an online lobby, you can either work together with other players in your lobby or you can be a lone wolf. Whatever the choice is, you have to earn some money to survive in the city of Los Santos. Although living in Los Santos gives you a Thug lifestyle, It seemed like the people rather wanted a normal life in GTA, However, Living a normal life in GTA is impossible because if you try to live a normal life you'll be blown up by a rocket launcher.
That's where FiveM GTA Roleplay stepped in. FiveM is a multiplayer mod for GTA V Online. The FiveM mod in GTA lets you roleplay. FiveM mod is like a dream come true for many. If you have online access to GTA Online then you will be able to play GTA Roleplay. You can hop into various user-created roleplay servers with each server having its own set of rules. Some servers are strict and expect you to roleplay properly.
HOW DOES ROLEPLAY WORK?
Roleplay is easy to play, Open the FiveM launcher, hop into a roleplay server and start playing. You'll spawn in LSIA (Los Santos International Airport) and guess what? In proper roleplay servers, you won't be able to steal vehicles. You have to get a taxi and find yourself a job. That's how realistic roleplay is. It is definitely not your everyday game. Your microphone and acting skills come into play.
You are forced to live by the GTA Roleplay rules. It's not like your GTA Online game where you can hop in blast some stuff and evade the cops. As soon as you find your desired RP server, you'll enter the game as an NPC Character with a wide variety of customization options. In roleplay, Cops are online players so you better be careful.
After finding a decent job, you have to start working. Yeah, you heard us right, Working even in a video game but it's super fun. GTA Roleplay is more of a chill and relaxing game. You can meet new people and hang out, do your job, and live your life. Be careful because if you do any crazy stuff that you do on GTA Online, you will be banned. Even if you want to kill a player, you have to have a proper roleplay.
Roleplay servers provide a bunch of jobs for ordinary players like Taxi Driver, Butcher, Transporter, and much more. But Whitelisted players get jobs like Police, EMS, and Mechanic. Whitelisted players get access to much better vehicles and supercars. Every server has its own advantages for its whitelisted players.
Roleplay servers also have a common hangout area where most of the players hang out, those places are extremely fun and time passing. In the beginning, when FiveM started gaining attention, It had bugs and it made us realize that after all, it's just a mod. But after gaining a lot of popularity, The FiveM mod seems to be really good right now although it still feels a bit slow using the user interface.
HOW DO I GET FiveM?
Getting FiveM mod for your GTA is pretty easy,
Warning:

Make sure your antivirus is turned off for the time being. Some antivirus block FiveM mod so make sure it is turned off and when the download is complete Whitelist FiveM on your antivirus.
Make sure that GTA V is installed and updated.

Go to

 FiveM.net

Download the Client (8.1MB)

The required disk space would be from 120MB~1000MB

Install your

.exe

file in the desired location

When the installation is done, Run the Client.
You're all done and good to go!
HOW DO I PLAY ROLEPLAY?
Once you are done installing the FiveM Client, Run the Client. Hit "Play" and select whichever server you like. We would suggest you take a look around all the servers available and look at their websites. Finding a good server is really important. A lot of servers are pretty good, Find the right one for immersive roleplay experience. Don't worry we've got the list of best RP servers.
BEST RP SERVERS IN FIVEM:
First on the list is NoPixel. NoPixel RP is one of the best RP servers that is available. Often visited by huge streamers like Summit1g, GreekGodx, and MoonMoon. The server can hold up to 32 players. If you're planning to play in this server get ready to wait for quite a while.
Up next we have EclipseRP. This server is considered one of the best RP servers and it has a capacity of 200 players. EclipseRP is almost always full and you might have to wait for a long time to get into the server. The main reason is that this server provides lots of options in terms of customization, Jobs, etc.
And Finally, we have MafiaCity. MafiaCityRP is a newcomer and it provides immense RP experience. The Server has a unique legal and illegal group system. MafiaCityRP's mods are always active and communicative.
That wraps up our list of best RP servers to play, Make sure to check them out and let us know in the comments! We hope you have a great time roleplaying!
Click here to read similar gaming articles!