Privacy plays a major role in 2021 with all the products and services being online. VPNs can be of great asset in making sure you're data is secure and therefore we bring you the best VPN for windows that are popular in 2021. 
Also Read: Best Free VPN Extensions For Chrome
Virtual Privacy has become an important factor when it comes to browsing for sensitive information online. While the big companies are tracking every move of the users online, some companies are creating tools to make sure the tracking can be limited and you're not revealing your data. The main question is what is a VPN?
What is a VPN?
VPN stands for Virtual Private Network. As the name says, the tool/platform will create a virtual network and spoof your browsing location online. This means you can operate from one country and spoof your location to a country 1000 miles far. Yes, this can easily help you dodge the trackers online that have the program of marking each step of yours.
Why do we need a VPN?
People often think and hear that VPNs are for attackers/hackers/cyber-security professionals but this is wrong. While their main goal was intended to make sure user data is safe, the above-mentioned people use it for different purposes. VPNs can be used by all the users when you're visiting some sites from different locations in the world. VPNs can be used while browsing public Wifi to make sure your device doesn't get compromised while browsing the internet.
There is a huge competition in the VPN market right now and all the brands have their VPN networks. Among all of them, we have filtered the best VPN for windows. Most of them will be available on Android too and the links will be provided below for the same.
List of Best VPN for Windows
ExpressVPN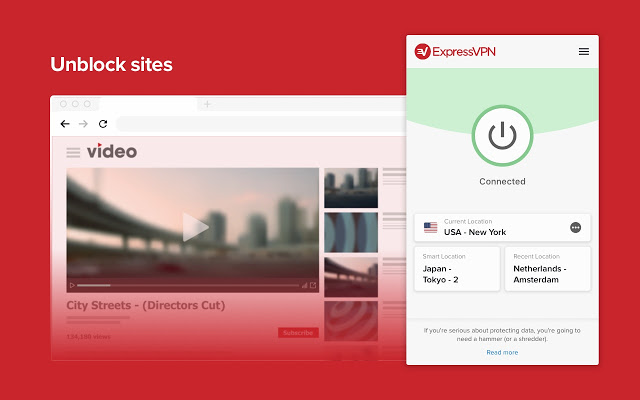 This is the hot and trending VPN in the market. With millions of user base, ExpressVPN is popular for both Windows and Android. If you're looking for the best VPN, this would be our top pick. This brand has got everything you can ask for in a Virtual Private Network. ExpressVPN has the highest speed of transfer online. This includes your media streaming platforms like Netflix, Amazon Prime, Hulu, etc.
For those of you wondering why would someone use a VPN for streaming platforms? The reason behind this is for every country, these platforms have different titles, and it's not accessible for everyone for every country. To access content from all these countries, you need a premium VPN and ExpressVPN does a good job.
Other features of ExpressVPN include high-speed torrents for faster downloads through any location in the world. This comes in handy when you're browsing through a VPN but need to download something in between. This will avoid the hassle of turning your VPN off in between for downloading through torrent.
If you're a gamer, you can enjoy fast speed in any server throughout the world provided the game server exists in the country. There won't be major ping issues through this VPN.
ExpressVPN comes with a free and premium package. The free package doesn't give you access to the fastest servers on the platform. Even there is a region limitation for the free version. For the full experience, buying the premium is highly recommended for everyone out there.
IPVanish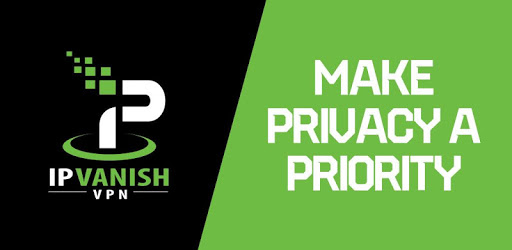 A good choice for users who use torrents a lot. This VPN offers you fast speeds while downloading from any torrent client without any issues. Not only torrent but the regular P2P transfers are quite fast. While we do not promote any kind of piracy, this platform does fine while downloading such applications or games.
The VPN offers other features like killswitch, OpenVPN encryption, Tor through VPN, DNS leak protection. This gives you a great amount of security while browsing online without the need of worrying about your information being transferred to third-party sources. They have a zero-log policy that ensures your browsing or any other data is not being logged in their servers.
The windows version of IPVanish has a smooth and user-friendly interface. With direct options for the users at the home screen, browsing the app is very easy. Looks like the company has given a good amount of their time looking after the UI of the windows version.
The VPN is available in more than 70 countries and various languages including Hindi and Spanish. Having servers in these many countries, this ensures that you can use the VPN from literally any corner in the world while on vacation or at home.
Apart from all the above, the speeds are quite good and the best of all, you can try out the VPN for 30 days and pay for it if you're satisfied in the time frame.
CyberGhost VPN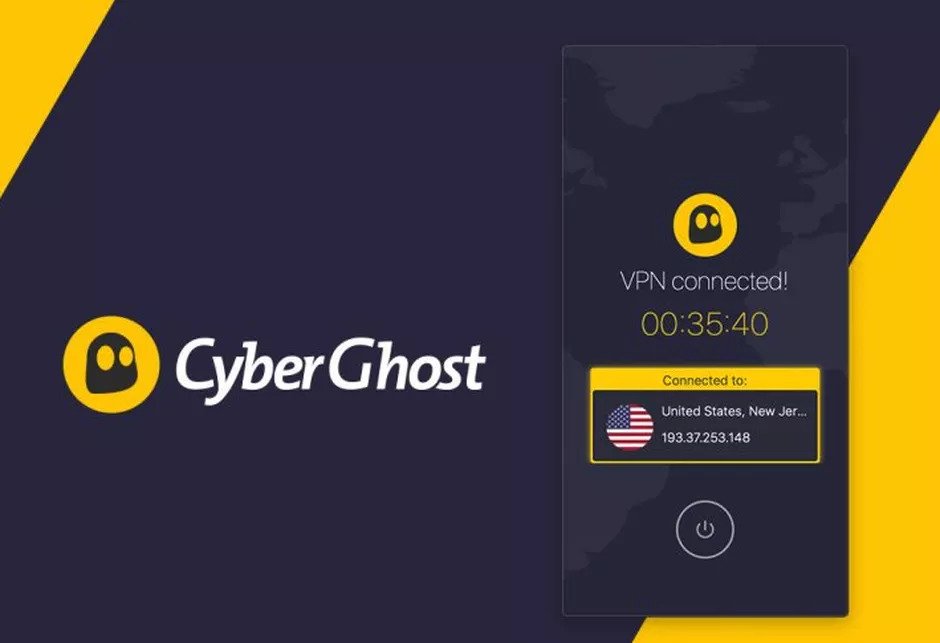 CyberGhost has many features including the profile for users to make sure torrents are secure. The platform supports spoofing data of many other platforms like Netflix, BBC, ESPN, and many other popular ones in the market. If your streaming service is country limited, don't worry as you will get all the access with a single click feature in the VPN which will get you connected within seconds.
The VPN has a kill-switch feature and a zero log policy so no official can catch you doing anything as nothing is being recorded by the company. CyberGhost VPN has servers available in more than 90 countries with 110 servers worldwide. It can support up to 7 connections at a single time.
The UI is easy to use and has an instant connect button which can be set to activate on startup so you will be connected to VPN as soon as you start your PC or the app itself.
The treat is for the customers as the VPN is cheap and comes with a 45-day money-back guarantee. You can check the latest price from the link below.
SurfShark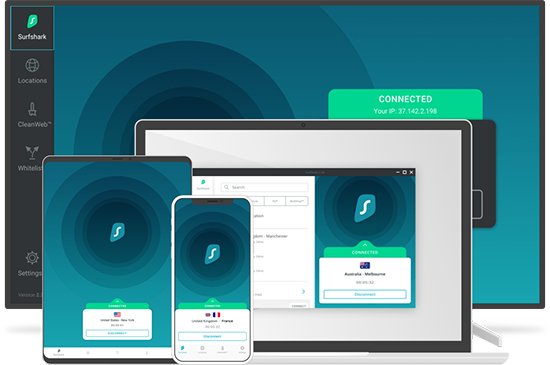 A newcomer in the market but SurfShark has grabbed the attention of everyone. The latest competitor in the VPN segment gives us all the advanced features at a perfect price point. SurfShark is providing its customer with the best support through the live chat feature on the website. You can contact their agents anytime for support while using the VPN.
Apart from the price point, the platform offers a zero-logs policy which ensures your data is not being logged or monitored by the company itself. This proves that no-one will be able to prove anything after you get caught. The VPN also supports torrents with high speeds and spoof location for streaming apps like Netflix.
Other features like AES 256 Encryption and kill-switch is available for windows users. The VPN supports multiple platforms so you can easily switch between devices and use the same VPN everywhere. This company has 1700+ servers in more than 63 countries throughout the world. You will not face major issues while browsing through their systems.
Since SurfShark has multi-device support, users just need to buy one subscription and they're good to go for all devices in their house. The platform gives you access to unlimited devices through a single subscription. The premium version also comes with a 30-day money-back guarantee.
VyprVPN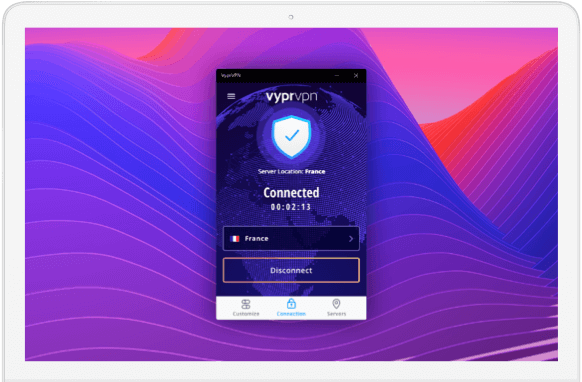 One of the most premium VPNs in the market which was launched long back. Packing many premium features like DNS Protection and kill-switch which automatically disconnects your internet as soon as your VPN goes off. It offers one of the best public network encryption so the next time you connect to public wifi, you can be assured no-one is spying on you.
VyprVPN also has Charmelon Protocol which is useful for spoofing the firewalls in some countries like China and North Korea which has a ban on some of the popular apps. There were VPNs in the past who tried to bypass this and failed but looks like VyprVPN can do the job.
Thi company also offers cloud VPNs to display on cloud servers as an additional layer of security. It works on some of the most popular platforms like AWS and Digital Ocean. With over 70+ global server locations, you can use the app throughout the world if you're traveling. The premium version supports up to 5 devices at a time.
The pricing of the VPN service is quite cheap plus you get the 30 days money-back guarantee if you don't like the software. Check the link below for the latest pricing as they usually run a sale on their services.
NordVPN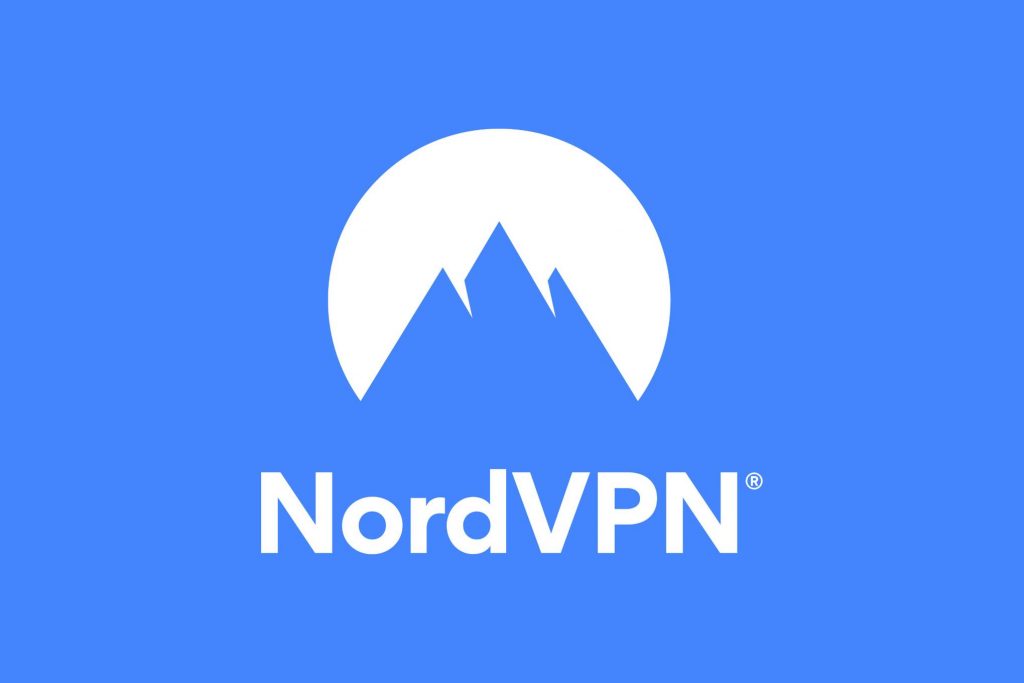 Probably being one of the oldest in the market, we saved this VPN until the end because of the features it packs. I've been using this for quite some time now and it's one of the premium ones which has everything. On top of your primary security, NordVPN has an additional double layer of security option which can be enabled for higher protection.
The VPN features a no-log service which can be beneficial for users who require advanced access. Everything is possible on the VPN from spoofing for streaming software to the kill switch. The service is available in 60+ countries with 5,100+ serves worldwide. You can enjoy NordVPN in any corner of the world without any speed issues.
The only problem noticed while using the VPN was connecting speeds. While connecting, it might take a lot of time in the desktop version. Not sure if it's device-specific but yeah there one issue in the platform which not be good in a quick situation.
NordVPN supports up to 6 devices on a single premium account. You also get a 30-day money-back guarantee when you purchase the premium. The best deal can be grabbed from the link below but we heard the 3-year plan is a steal deal.
Frequently Asked Questions
Is there a free VPN for PC?
Yes the above some of the VPNs mentioned above have free or trial versions too which can be used for a limited time with limited facilities. You won't get access to all the features and even the speed might be limited in the free versions.
Are free VPNs safe?
If you're trying out a VPN from a trusted company from the list above, yes all of them are safe. If you're using any other free VPN which is not trusted or reviewed by people out there, your device can easily be infected and there would be no guarantee that VPN would spoof 100% of your location.
Does NordVPN have a free version?
No NordVPN is one of the premium in the market and it is only available through monthly subscription. If you're buying yearly or multi year packages, you will get additional discounts.
Can VPN steal your data?
All the big companies have zero log policy which means your movement will not be tracked by any of them while using their service. This cannot be guaranteed for the non-trusted platforms of VPNs.