What is an idle clicker game?
When it comes to mobile games, people often tend to look for the best games for Android and iOS, with great graphics, action-packed multi-player games, but they won't show much interest in idle clicker games. Idle clicker games are nothing but games, which require less effort than other games. In an idle clicker game, you would mostly be asked to either Tap on the screen or move left and right. That's it! Simple, right?
Yes, idle clicker games also known as incremental games are a lot more interesting games that will give you a hand when you are alone or when none of your friends are online.
The best part about these games is, they help you kill time like anything and some games will even be addictive.
Best Idle Clicker Games
Evolution: Heroes of Utopia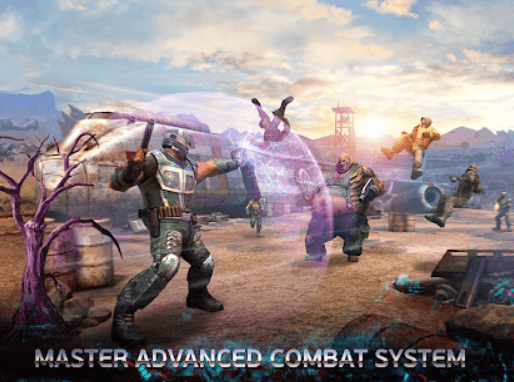 Team up with former rivals, assemble a hero squad, and get ready for loot hunting and truly legendary boss raids! Evolution: Battle for Utopia is a multi-genre blockbuster – a mix of shooter, role-playing idle clicker game. Apart from this, it also has good graphics and an interesting storyline. So this one of the best incremental games in the line-up.
Wizard's Wheel 2: Idle RPG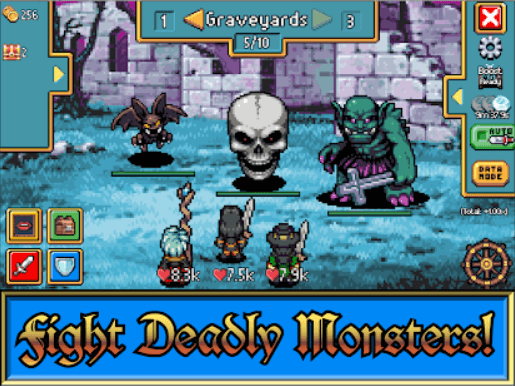 This is an idle RPG like you've never played. You'll have to battle monsters, loot epic gear, level your idle skills, and create a party of heroes to go deeper into dungeons. Spin your Wizard's Wheel to speed up time and find treasure in dungeons and also make sure your tap heroes survive difficult bosses! (:P)
You can build your squad, which will continue to fight for you, while you are offline. It offers decent graphics and will make you play for hours non-stop.
AdVenture Capitalist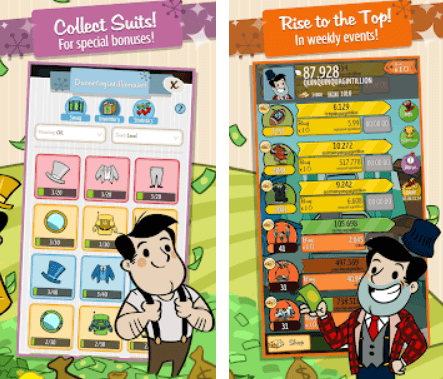 Play the world's greatest money-making idle game. Ever dreamed of owning your own business? Being the master of your own destiny? Becoming a capitalist tycoon? Then you must try out AdVenture Capitalist game.
In this game, you will start with a lemonade stand then you will expand your business to newspaper delivery, pizza delivery, donut shop, etc. At each business, you will receive better revenue.
Ulala: Idle Adventure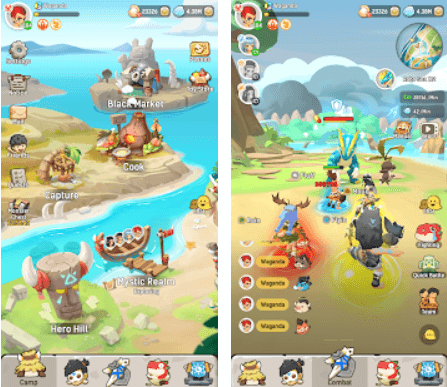 It is an Online RPG idle clicker game, which has multiple character classes, warriors, hunters, and assassins. You can also team up with other players and play together. In this game, you and your team should fight with multiple monsters and collect the loot, gold, various items, and gears to build your characters. As you progress, you will unlock new maps, skills, pets, guild functions, and much more.
Tap 'n' Build – A Free Clicker Game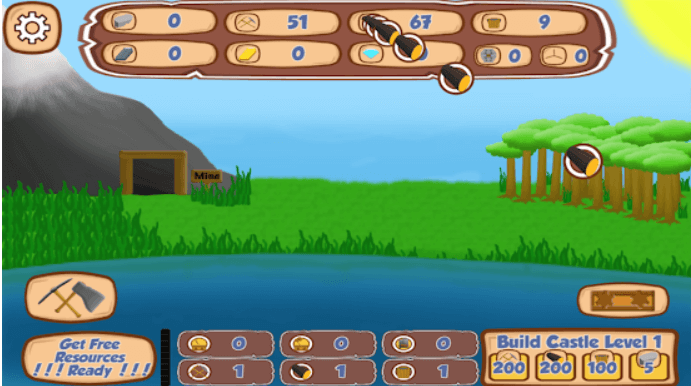 You have the greatest thing on earth – The Crafting Book. Tap like a true crafter and make as many resources as you can to grow and upgrade your tools and machines to EVOLVE. This is an awesome 2D game, idle clicker game. You will have to keep clicking different things to get gold and diamond with which you can upgrade your machinery and technology. Evolving is the goal. Make diamond not war id their moto.
Raid the Dungeon: Idle RPG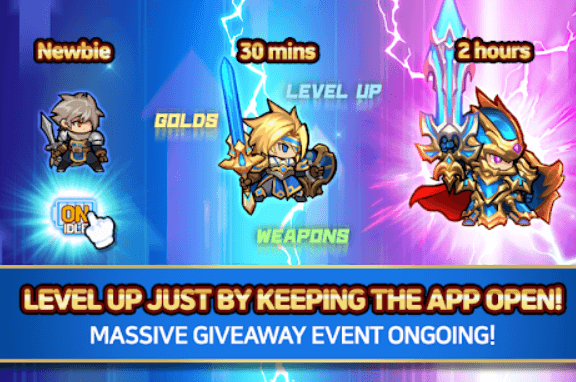 Raid the Dungeon is the perfect incremental game/ Idle Adventure RPG with endless fun. You can play it both online or offline. In this game, you will have to build your character with various weapons, gears and companions to continue his journey, where he will meet with waves of different monsters. It offers both player versus environment (PvE) and Player versus player (PvP).
AFK Arena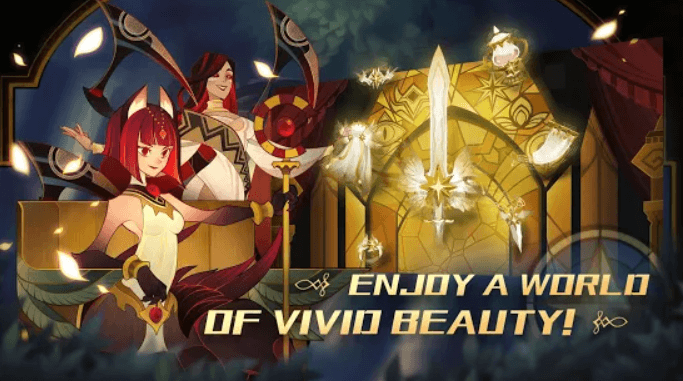 This is one of the best idle RPG of the year 2020 for both Android and iOS. In this game, make the best team possible with the various characters you collect. You can compete with other players with your characters. The character you build will continue to battle while you are offline. You should keep grinding the resources and invest them in your characters to make them powerful.
Tap Titans 2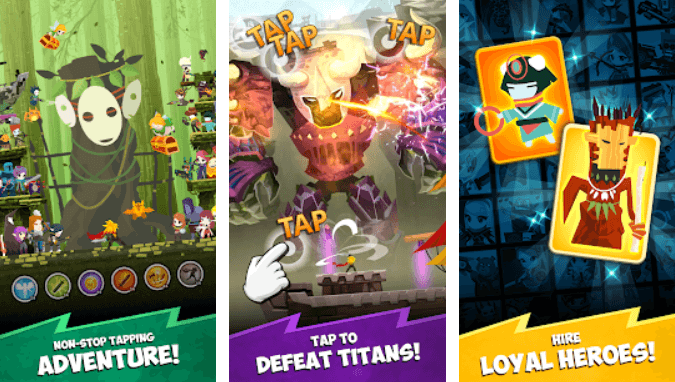 Tap Titans 2 is one of the editor's choice idle clicker game with more than 5 million downloads on play store. This is mainly due to its graphic-rich experience they offer. In this game, you will simply have to tap on the screen to kill the enemies.
World Zombie Contest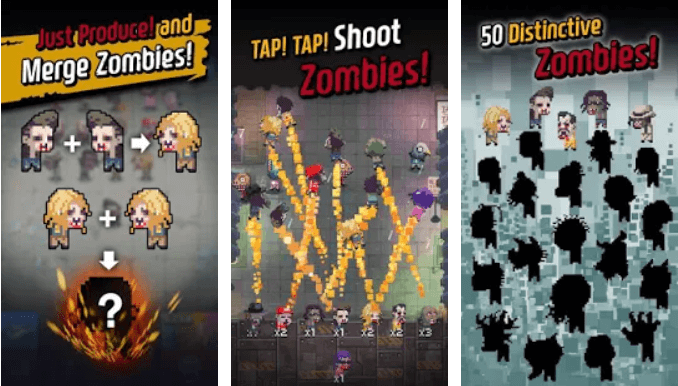 Have you ever heard of a zombie idle clicker game? Well, this is one such game. But what is unique in this game is, you will have to produce Zombies by merging different Zombies, then you should kill other monsters with these Zombies. Sound crazy right? This game will kill time like anything.
Bit City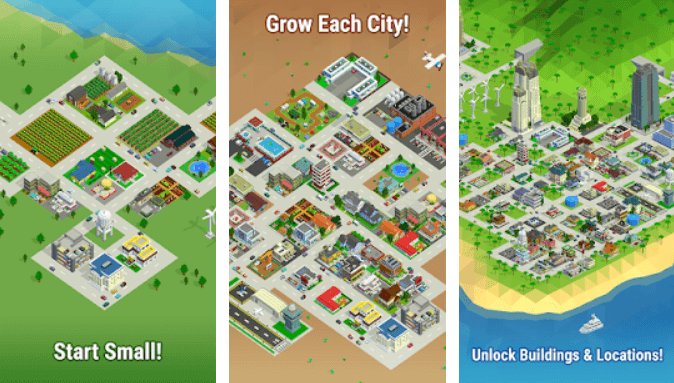 It is all about building your own city. Start from scratch and grow into a metropolis. Collect profits and invest them in constructing and upgrading buildings. You can also buy new cars, planes, and ships for your city. Just like the City Ville, we all used to play a few years back on Facebook.
If you are looking for some cool Idle clicker games, then this run-down is one of the cool idle clicker games available on both Android and iOS. Try them out, if you are looking to kill your time in this Quarantine.
Also read: Top android games in 2020