JioMeet
In the competitive market of remote conferencing apps right now, Reliance Jio has come up with JioMeet. It's an initiative by the company announced on Thursday stating they're "just a few days away" from launching the app to the consumers. 
Reliance is looking forward to competing with the current market holders in the segment like Zoom, Google Meets, and Microsoft Teams. This is happening after Facebook bought 9.99% of the company. Facebook also launched the Messenger Rooms allowing 50 people in a single video call. 
Indian users and organizations have been on the hunt for a premium remote connecting software since Zoom had some shocking security flaws. Initiatives were also taken by the government. This included cash prizes for anyone who comes up with made in India application for people's accessibility. The government has also launched Namaste in the beta testing mode which will finally be rolled out properly for the users. 
Coming to JioMeet, the application will be available for both Android and IOS devices. The application on the windows store and mac store. Also, you can use the application on outlook via a simple plugin, although the security cannot be guaranteed on plugins. Rest the application will be available on Google Chrome and Mozilla Firefox too. 
eEducation and ePrescription with JioMeet
Now JioMeet is not only a solution for your conferencing needs but it comes with other benefits too. One of the noted features that come along with JioMeet is ePrescription where the users would be able to consult doctors online and get medical prescriptions and other services. 
Jio also says they are focusing on the scholastic development of all the students throughout the country. They are going to collaborate with the medical institutions to provide the best eEducation facilities for all the students. This includes creating a virtual classroom for students and teachers for submitting assignments and taking tests on the platform.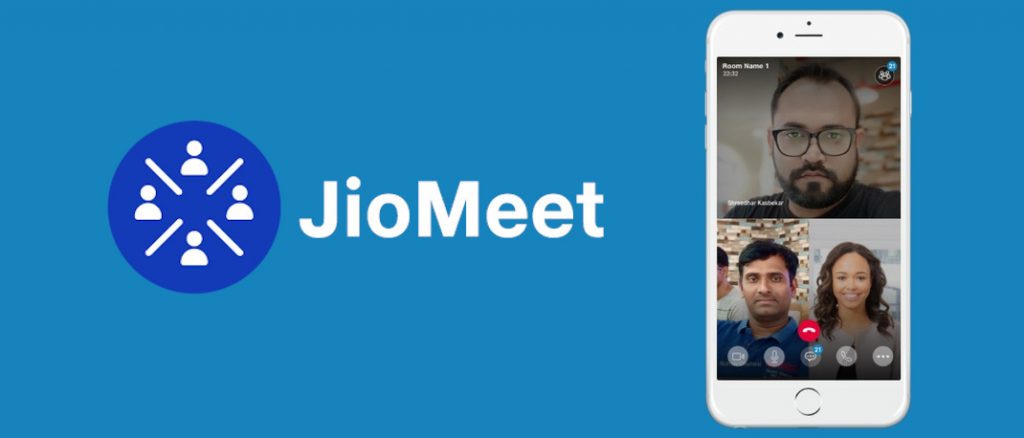 Coming back to the JioMeet platform, it allows up to 100 people to join in a single video call. Although there is no information about the time limit of the call we can expect it to be similar to Zoom and Google Meets i.e. 60 minutes. 
Jio says they are working on making the environment as secure as possible while making it 'Grandma Easy' so everyone is able to use it without any struggle. 
Also Read Google Meets Free For Everyone