Ever since Apple announced the 2020 iPhone SE, The hype has been insane to the say the least. but why people are so excited about an old phone with new hardware you ask? well it has a lot more to it than you think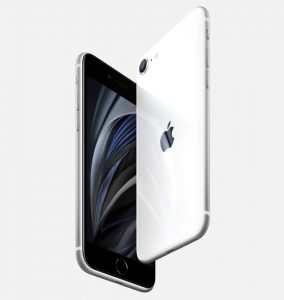 Why does it Matter?
This is a great time to mention The 2020 iPhone SE does the exact same thing its predecessor was meant to do, moving to a new era of iPhones without leaving behind the users who are very familiar to the old one. at the time when iPhone 6 came around, many still preferred the small form factor iPhone 5s but we all know what happened after that, phones sizes got bigger and bigger, people wanted the front of their phones to be covered with screen real estate.
This also solves one of Apple's Biggest problems that didn't happen, Retaining those users from the iPhone 6 era into the iPhone 10 era where we have a notch, Face ID, and a larger display. but the new iPhone SE caters to people who still love Apple's Touch ID, it's the iconic home button, and people who didn't need the extra screen real estate and more importantly, it gives many a chance to enter the Apple ecosystem for a significantly low price. Retention of Old users and getting in new users at the same time is a win-win for Apple. not to mention " old users of iPhone don't really need a new phone, they want a new iPhone " that has support for 5 or so years and their familiar OS. I've been personally using the 1st gen iPhone to this date just because how reliable it is, not to mention I've switched over 3 android phones in the meantime, but iPhone SE 1st gen has been the one reliable phone for me.
Old iPhone users don't really need a new phone , they want a new iPhone.
Is it beneficial for the Android Fans?
Well, for the android fans out there. why does it mean so much to you?
For starters, we know how iPhones have influenced the android market over the years. I know the innovation is more towards the android side these days , but it does one thing we needed, Better Android phones for significantly lower prices. we've seen phones like OnePlus (not anymore) and POCO catering to the price point, but with very little price difference between an iPhone and an Android Phone, many are going to pick an iPhone. when I mean the price of this specific iPhone is influential, it is. And in India, OnePlus has priced its new OnePlus 8 lower than the iPhone SE. But not to mention iPhone SE does cost a lot more than other countries in India.
But this does mean one thing, Android manufacturers are going to have to price their phones significantly lower with powerful specs the same way iPhone SE is sporting the A13 Bionic. Not just the chipset side but also the camera part where the iPhone SE 2020 is rated to have the best 4K camera in its price segment. There's already phones doing the exact same thing, but the stakes couldn't be higher for them since Apple is entering the place of the market where select manufacturers dominate and losing a sizable chunk isn't really an option for these manufacturers who depend on the market at this price range.so you'll see lot more phones launching at competitive prices. 2020 is going to be a great year for smartphones.
What do you feel about this? Do you think the iPhone will be the best smartphone in its budget? Share your views in the comment below.