TikTok in its latest blog has said that it has introduced a new in-app Reporting feature. If users come across content they believe contains intentionally deceptive information, they can report it by selecting the new 'Misleading Information' category within the app. Further, if the content is pertaining to COVID-19, they can choose a sub-category within the feature. The interface of this feature is intuitive and easy to use,  thus allowing for greater participation from our community and allowing us to be more efficient in managing misinformation.
Nowadays, the spread of misinformation is much faster than the spread of the disease itself, which forces many social media platforms to take necessary steps to curb them.
When users report any content as 'COVID-19 Misinformation', it is sent to a priority moderation queue which is manned by an internal Taskforce and escalated to third-party fact-checkers. The Taskforce has been set up as a proactive measure to strengthen our capabilities in addressing misinformation around COVID-19 and prioritize decision making.  It is supported by a large internal team working on content safety across TikTok.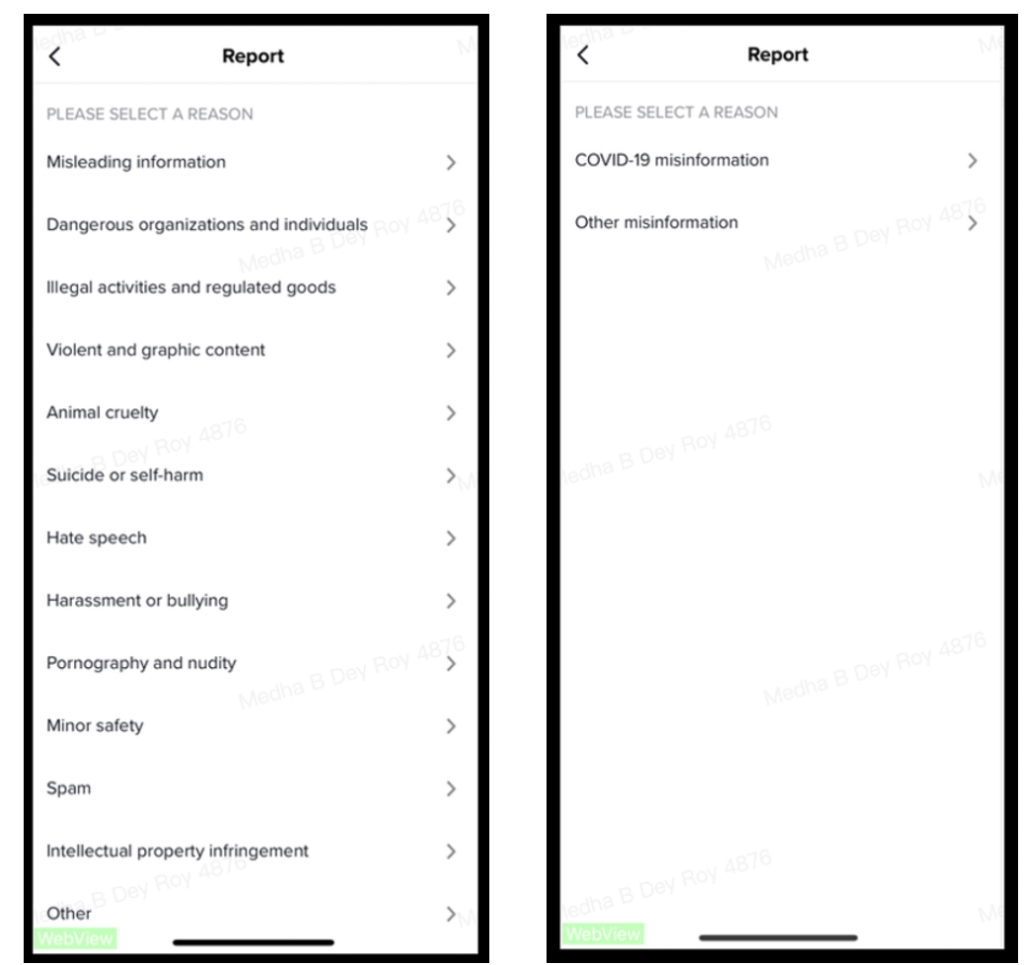 TikTok has partnered with Vishvas News, the fact-checking arm of the Jagran group, which is  IFCN certified. They have said that this feature is being rolled out to all our users in a phased manner.
To this effect, TikTok is inviting credible partners to submit proposals for a misinformation research grant of USD50K (INR3.5 Million). They have added, in order to stop spreading misinformation, we have to understand how it works in social media ecosystem. For that first, we need a detailed understanding of the industry as a whole, how to further improve detection of such content, how it spreads, the motivations that drive creation, and also how to design, measure and conduct effective interventions to limit the negative impact of misinformation.
Finally, they said tackling misinformation is just one of the ways we are committed to protecting the safety and integrity of the platform. We continue to work toward improving the app and user experience and hope these tools around misinformation can help foster a welcoming space for all our users to express their creativity and find joyful, meaningful content on TikTok.
Also read: Apple Watch 6 Leaks