How To Increase System Speed In Windows 10
With the country-wide lockdown for reducing COVID-19 cases, many are now struggling with their productivity at home. Home Desktops or Laptops that were neglected for ages are now being used and overused every day. While some are gaming on it for days together, others are on edge with Work from Home workloads. As an insight, there are multiple queries for things to check for upgrading their systems with limited budgets – Desktops & laptops. Also, recently there was a surge to buy new laptops. But not everyone was prepared to afford them. In this article, we will tell you how to increase system speed to cope up with Lock-down!
Methods To Increase System speed
Many things can be done to boost up the speed of your system during this lock-down.
Use the Disk Clean-Up for getting rid of Temp files:
1. Search for the Disk Cleanup app in the search bar.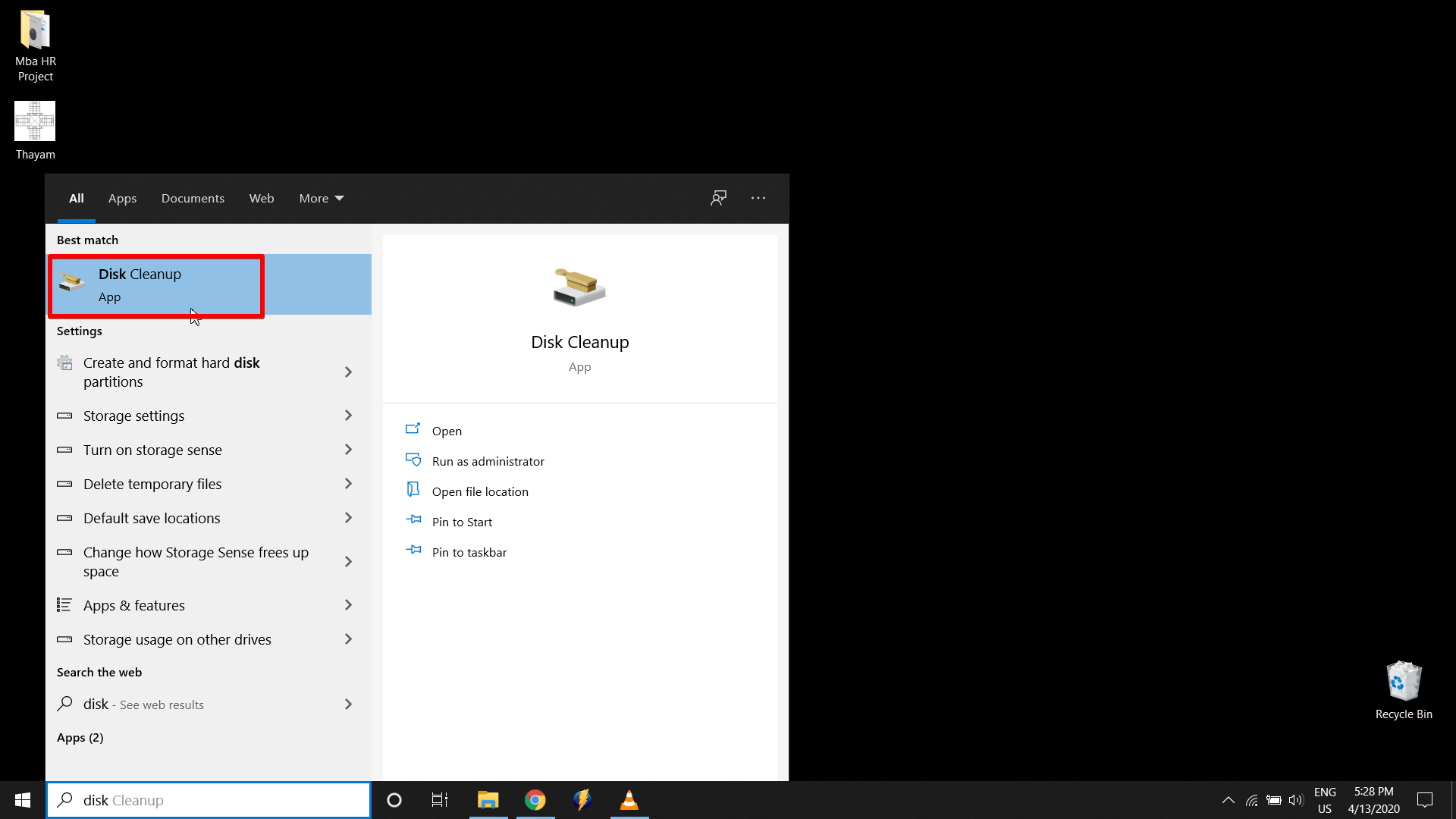 2. Among the various options available, select the temporary files and hit               Ok to permanently delete them.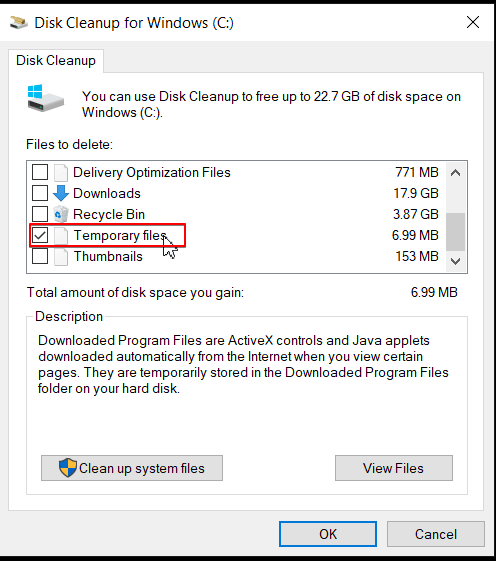 Manually backing-up files on external devices:
It is always better to back-up files on external devices instead of storing them in Local disks. So that those Local disks will have some empty files which will help your system run fast and smooth.
One app at a time:
If your system doesn't have a good amount of RAM, then it is always better to run one app at a time instead of running every single app on your system and squeezing all the juice out of your system. The picture below will show the list of apps that hogs Bandwidth.
Checking the 5 apps listed above reveals how much bandwidth each uses on the wireless network:
Skype and VoIP / video conferencing – 14%
Dropbox and online backup – 11%
Facebook – 0.8% (all social web adds up to 1.1%)
YouTube – 3.0% (all online video adds up to 8.9%)
Pandora 2.5% (music apps add up to 6.7%)
Clearing Cache Memory:
Cache Memory is a special very high-speed memory. It is used to speed up and synchronizing with high-speed CPU. Cache memory is costlier than main memory or disk memory but economical than CPU registers. Cache memory is an extremely fast memory type that acts as a buffer between RAM and the CPU. It holds frequently requested data and instructions so that they are immediately available to the CPU when needed.
Cache memory is used to reduce the average time to access data from the Main memory. The cache is a smaller and faster memory which stores copies of the data from frequently used main memory locations. There are various different independent caches in a CPU, which store instructions and data.
Search for File explorer in search bar.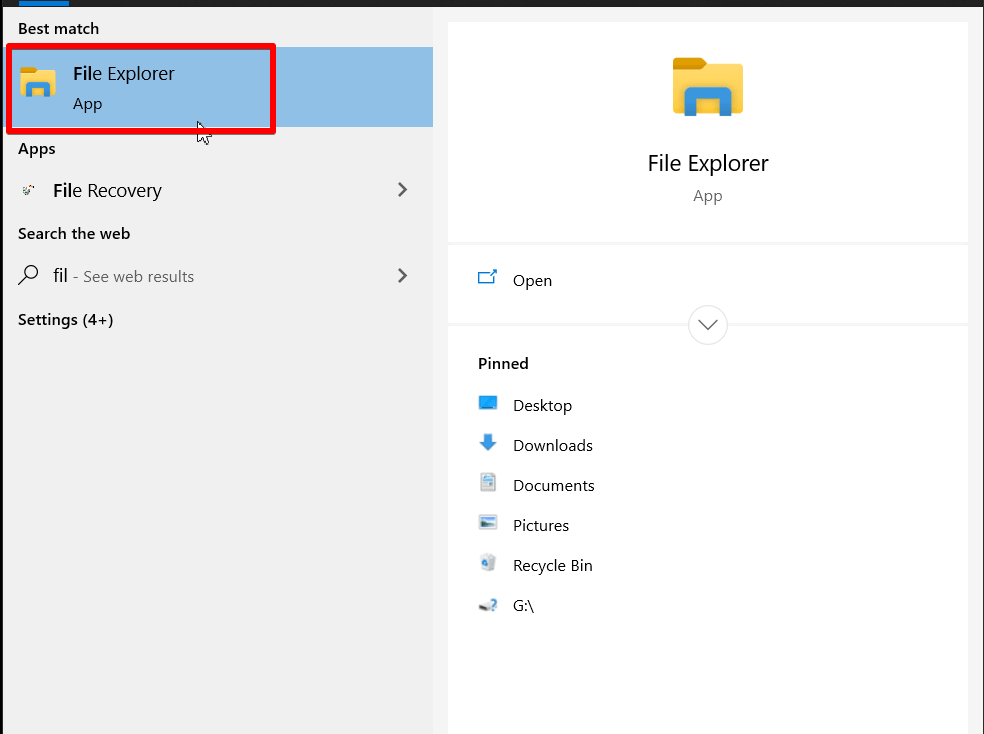 2. Click the "View" tab at the top of the window.
3. In the ribbon, click "Options".
4. On the General tab in the Privacy section, click "Clear."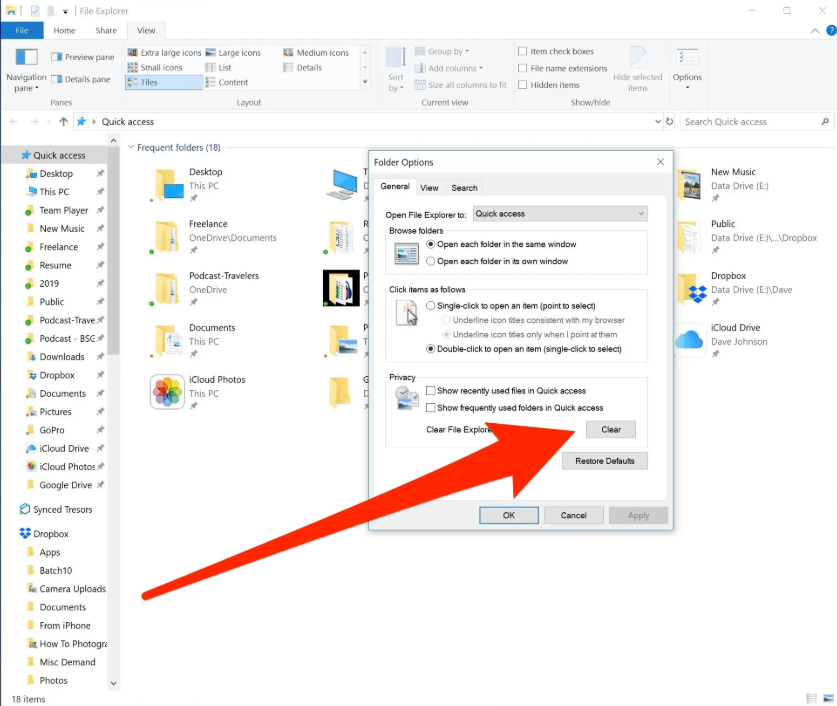 Random Access Memory or RAM
The first and most important deciding factor of your system speed is the size of the RAM that your system wields. A random-access memory device allows data items to be read or written in almost the same amount of time irrespective of the physical location of data inside the memory. In contrast, with other direct-access data storage media such as hard disks, CD-RWs, DVD-RWs and the older magnetic tapes and drum memory, the time required to read and write data items varies significantly depending on their physical locations on the recording medium, due to mechanical limitations such as media rotation speeds and arm movement.
There are 2 types of RAM, Static RAM and Dynamic RAM. Most desktops and notebooks use one of several popular types of dynamic random access memory (DRAM) for the main system memory.
Single data rate (SDR) SDRAM is the older type of memory, commonly used in computers prior to 2002.
Double data rate (DDR) SDRAM hit the mainstream computer market around 2002 and is a straightforward evolution from SDR SDRAM. The most significant difference between DDR and SDR is that DDR reads data on both the rising and falling edges of the clock signal, enabling a DDR memory module to transfer data twice as fast as an SDR memory module.
Systems implementing the follow-up technology to DDR, called DDR2,  began to appear in mid-2004. DDR2 achieves speeds beyond that of DDR, delivering bandwidth of up to 8.5 GB per second. Frequently, DDR2-based systems can use memory installed in pairs to run in "dual channel mode" to increase memory throughput even further.
DDR3 and DDR4 represent further improvements in-memory technology, with improvements in bandwidth as well as power consumption, leading to better performance and stability as time went on and the standards evolved.
Nowadays, mostly all the systems are equipped with DDR4 RAM.
Depending upon the usage you can choose RAMs of sizes like 4GB, 8GB, 16GB, 32GB or even more.
The picture will show how much RAM is required to run various applications smoothly.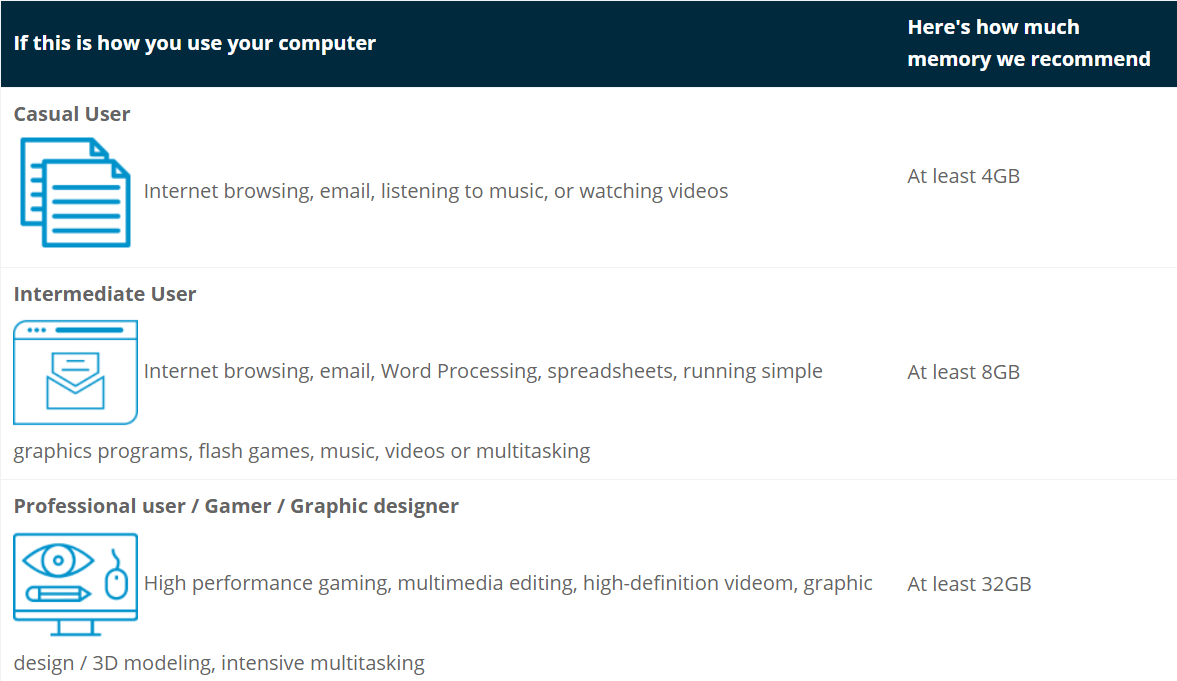 Here's how to Find which RAM suits you:
For ages, Kingston Technology has built an automated Memory Search feature on its website. This is the easiest part – to find a compatible memory for your system.
Kingston has Two Memory (RAM) Product Lines,
KINGSTON VALUE RAM(KVR)
This has standard specifications and works with most OEM PCs & Laptops sold today.
You can use this if you don't remember your PC's or motherboard's model number. Simply surf through Kingston's ValueRam page with your requirement and the search results will give multiple options to choose from.
Example: You just want to upgrade to a 16GB DDR4 RAM, you search for a 16GB Kingston ValueRAM and choose any options from it.
2. KINGSTON SYSTEM-SPECIFIC MEMORY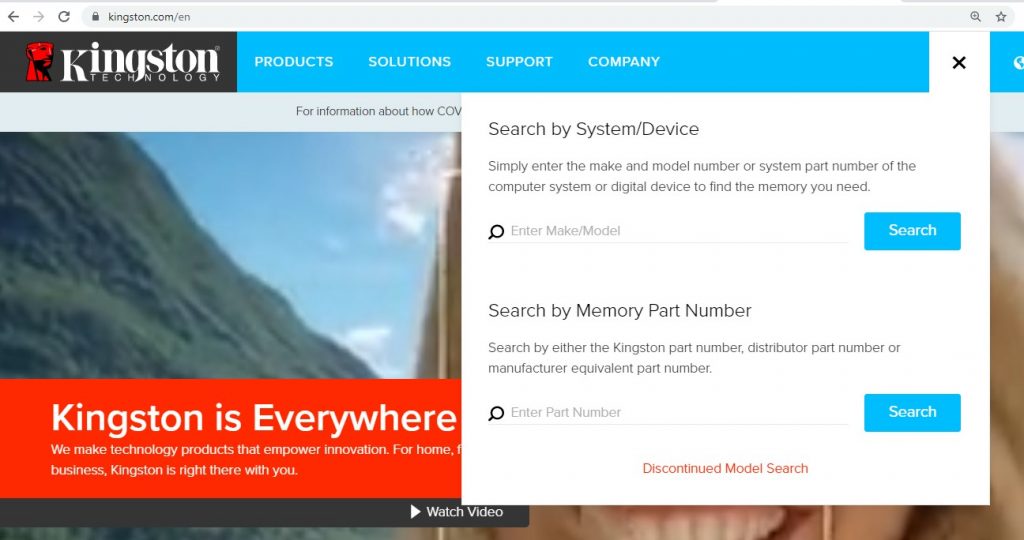 This is designed, manufactured, tested and guaranteed to work with your specific system.
You will select this, if you know the motherboard or laptop model number and decide better on upgrades. Simply use the Kingston Memory Search Feature by entering details and you'll get multiple Memory (RAM) options to choose from. These are already tested to work with your specific System.
Example: You have an MSI GL62M 7RDX Gaming Laptop, Kingston's Memory Search feature will give you all RAM & SSD options that are tested to work with this laptop.
The best part is
All Kingston Memory (RAM) has a Lifetime Warranty and
Kingston has a FREE Technical Support option for you via email, even before purchasing anything.
Also read: How to Improve your Wifi Speed easily.