GTX 1660 Super :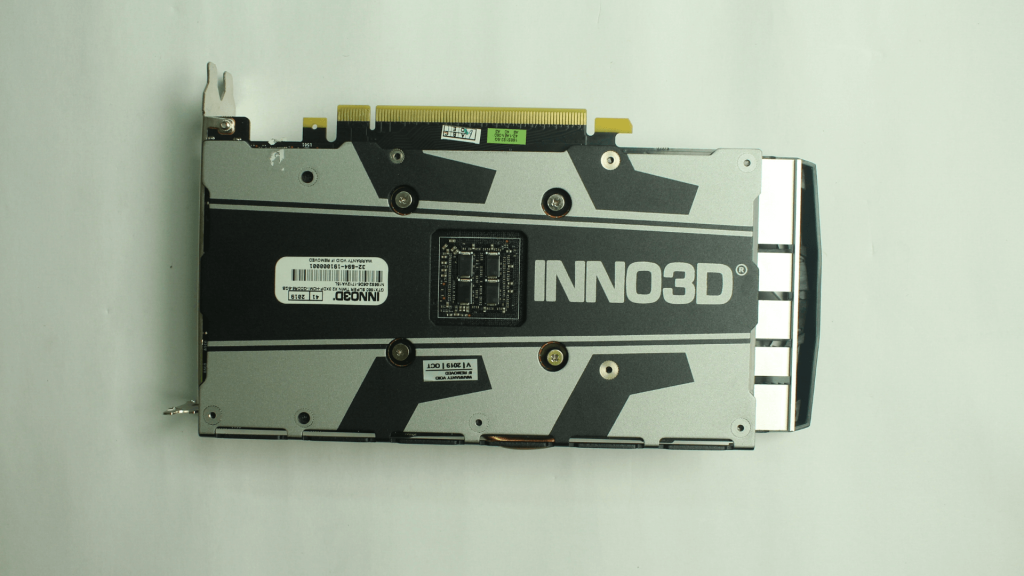 Gone are those days when an expensive card is the best for 1080p gaming and rendering stuff. In 2020, a budget card is more than enough for 1080p gaming and especially clocking the consistent 144Hz refresh rate. 
In this article, we will be talking about the Inno 3D GTX 1660 super graphics card which according to me is the best entry-level graphics card for not only gaming but streaming as well. The GTX 1660 super is the successor to the GTX 1660 packing some serious power for a budget card and more towards value for money category. 
This card comes right between the predecessor GTX 1660 and the successor GTX 1660ti, thereby making it a well spec balanced graphics card. The card is priced the same or somewhere similar as the GTX 1060~ and is well spec buffed in comparison with GTX 1060. 
GTX 1660 super specs & comparison : 
This part of the article would give you an idea of the spec & price difference you are getting while purchasing a GTX 1660 super.
[table id=20 /]
The GTX 1660 super is based on TU116 GPU chipset which can be found in the predecessor GTX 1660 and the predecessor 1660 super. The main bump in this card lies in the video memory part where the 1660 super & the 1660 ti is packed with the latest GDDR6 memories and the latter GTX 1660 with the GDDR5 memory. 
GTX 1660 super benchmark : 
The below pictures you can see are the benchmark for the following games : 
Overwatch – Low settings, 100% texture filter (Competitive settings) 

CSGO – Low settings (Competitive settings)

Division 2 – Default settings

Call of duty : Modern warfare (Low to Mid settings : Competitive settings)

GTA 5 (Default settings) 

Apex Legends (Default settings)
The reason for choosing the competitive settings is because there won't be any extra usage of your CPU while playing competitive games, you will get more FPS & smoother gameplay while playing on a 144Hz monitor. 
The specs used to test the games are : 
Processor – Ryzen 5 3600 @4GHz
Motherboard – MSI B450 Tomahawk Max
RAM – Adata XPG D60 8 x2 @3600Mhz
PSU – Cooler Master 750w 80+ Gold fully modular
Cabinet – Corsair 110R
GPU – Inno 3D GTX 1660 super (Inno 3D RTX 2070 super iChill x3 ultra)
HDD – WD Green 1TB
SSD – 120 GB Kingston Boot drive & 240 GB Samsung game drive
Monitor – Samsung 24 Inch CFG73 144Hz Primary monitor & BenQ 24 Inch Secondary monitor
Streaming with GTX 1660 super : 
GTX 1660 super is not only a beast in gaming but also in streaming according to me. Now that you have seen the specs of my PC which is 2020's favourite build for most of the gamers and most recommended in PCMR community.

The settings I have used is as follows : 
Mode – Advanced
Streaming mode – Nvidia nvenc h.264
CBR – 4000-6000 on twitch & 8000-10000 on YouTube
Base resolution – 1080p
Output resolution – 1080p
Key interval – 2 seconds
Profile – Main
With these settings, CPU load doesn't exceed beyond 1-2% as it is on the GPU load. This doesn't mean you are going to face huge FPS drops but very little FPS drops i.e 10-15 from the normal FPS you get. This card can handle 1080p streaming like a charm by providing the best experience for the audience. Who would like to watch a choppy stream with lots of frame drops and buffering? Definitely not me. This card is a little beast which can handle the most I can put it forward to and still pushes out the results. 
What I feel about the 1660 Super after using it for a month – FInal verdict : 
Honestly speaking, I have been testing out the GTX 1660 super from Inno 3D for over a month now and before that I have been using the RTX 2070 super. In games like CSGO, Overwatch, League of Legends, etc there was very little impact in the FPS. Thereby noticing change between the two cards were pretty hard. The games where I could feel the difference were in the new titles like COD and the evergreen GTA 5 games. This is because these games are resource intensive. Even though the difference is noticed, when you play on 1080p they are very negligible and won't make a change. Aesthetic wise, this card even comes with a backplate. Which brand actually provides a backplate in this segment?!
Talking about the brand, Inno 3D is a less head brand in the graphics card community but they are one of the brand who has constantly supported lots of budding gamers by providing the best value for money you can ever get. Not only in the GTX 1660 super but also lots of other graphics cards right from 10 series to 20 series & from GTX to RTX. They have been the best bang for buck card when I have researched to get a GPU for my own build. 
Resource intensive games like Apex legends was handled like a charm and never let me down under 144fps. I have tried out several other budget cards in this range but the performance I got from the 1660 Super was way better than expected. The only downside is that the card doesn't come with the RT (ray tracing) & the tensor cores which can be found in the latest RTX series graphics card. But honestly speaking Ray tracing is still under development and not many games support ray tracing. It would become just another feature every gamer is looking forward for but technically I'd prefer non ray-tracing gaming over ray tracing gaming due to the resource usage & the visual part. In competitive gaming, visuals is least bothered. The main element is to maintain the consistent FPS & put less load on the CPU to get the butter smooth 144+ FPS on a 144Hz monitor. 
Coming to the streaming part of this card, you can expect a drop of FPS when you stream. In this card the drop was around 10 to 15 FPS while streaming. And again, this card had crushed the FPS in lots of games which I played regularly thereby I found very little difference in streaming as well. The 1660 super is the perfect addition for any budget build not just for gaming but for streaming as well. I thoroughly enjoyed the card during the review period and I would highly recommend this card for those who are looking to get a budget card under Rs. 20,000 in India and for someone who are willing to game at 1080p. This card can definitely handle 2K & 4K but at compensation in FPS. 
Check out: Inno 3D GTX 1660 Super 
GTX 1660 Super streaming samples:
Counter Strike Streaming sample –

Overwatch Streaming sample –

Rust Streaming Sample –

Call Of duty : Warzone Streaming Sample –

Human Fall flat Streaming Sample –

League of Legends Streaming sample –