4 Best RSS Reader Apps to make life easier.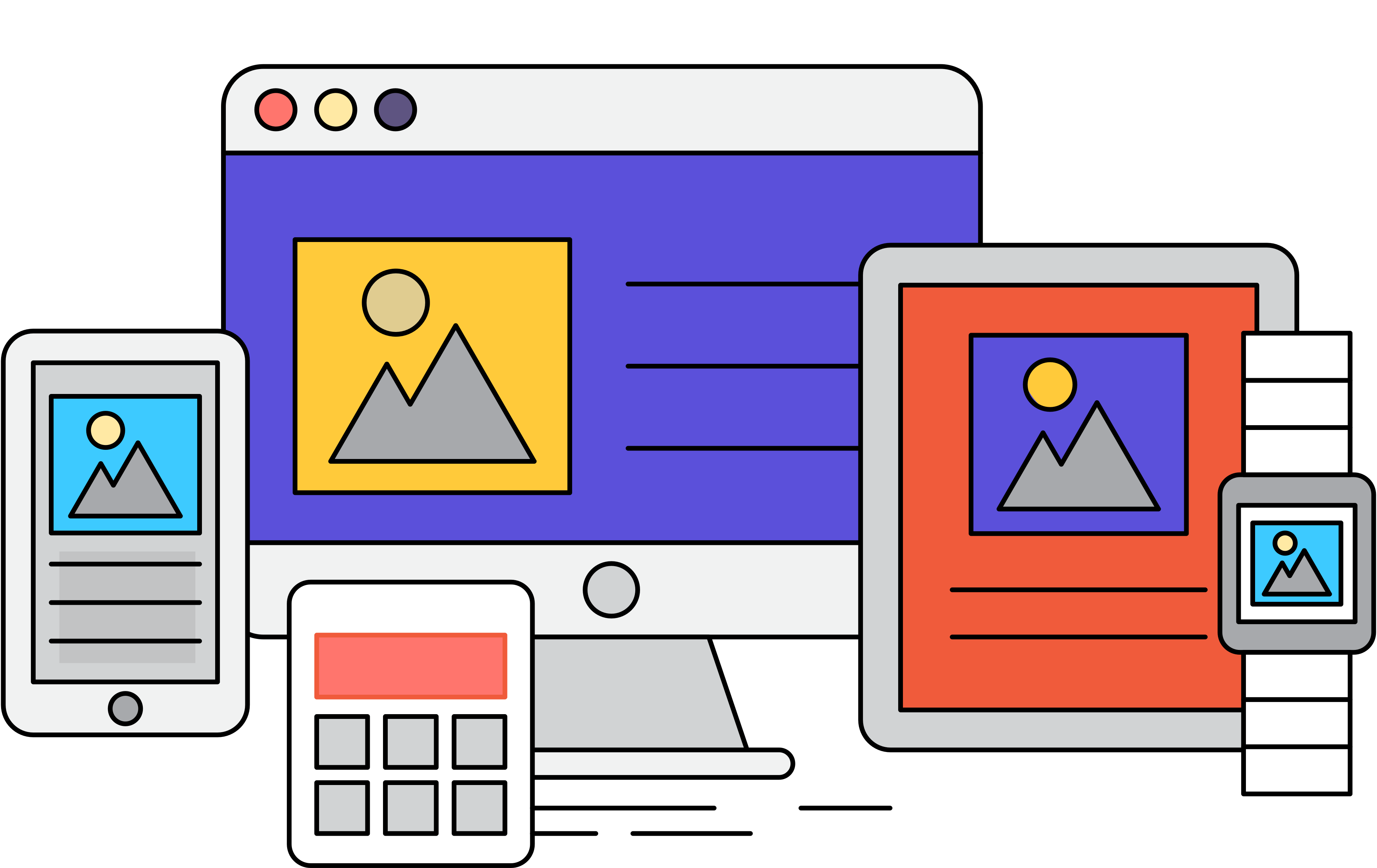 If you are an enthusiastic follower of news, blogging, social news, Podcasting, software updates, and love to gather information from newsletters or websites, having an RSS Reader makes life easier. Finding information manually can be time-consuming, and so, an excellent RSS reader does the job for you. RSS or Rich Site Summary serves as the readers add your preferred content to the feed from where you can read them directly. RSS news reader feature custom functionalities and some powerful search functions.
The origin of RSS goes way back in 1999 when it was first introduced on Netscape.com.
What is RSS?
RSS or Rich site summary is a format for accessing the latest updates and content from various websites from one place.
In simple terms, it's a syndication of news to users, which accumulates the latest information from different websites in one place and circulates it in the feed reader. This shortcut method will help you keep track of your favorite web pages or web sites by filtering the news on the app. RSS Feeds have instant update feature and allows users to access the news through any browser like Firefox or with its in house application.
RSS aggregator is great in the sense that they allow you to follow your favorite channels, writers, and publications like a shadow. In the genuine spirit of getting trending news as it breaks on top sources, nothing beats RSS.
Why RSS News aggregator?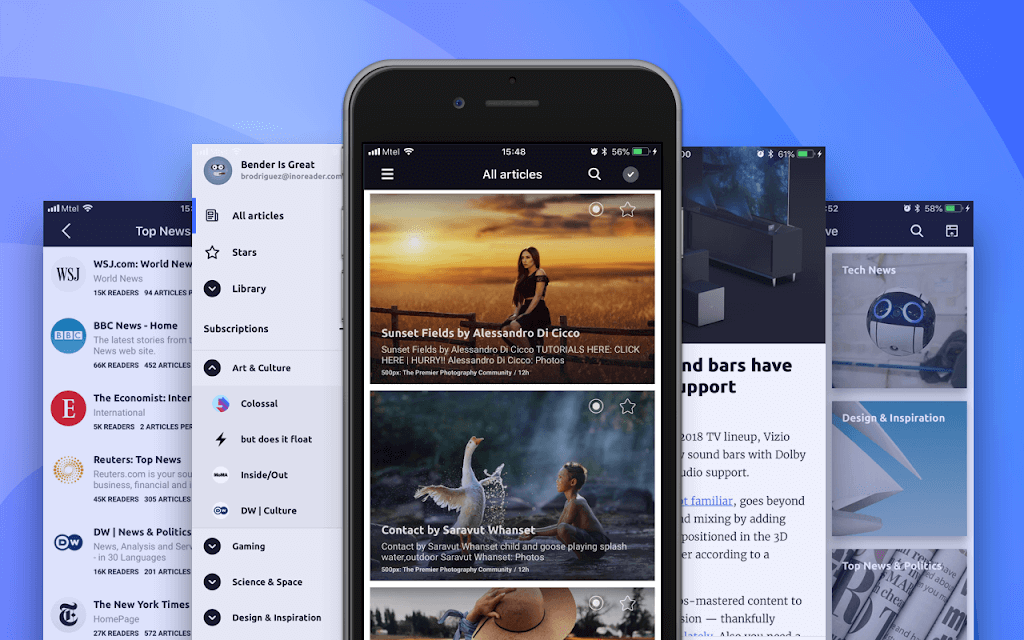 RSS feed readers eliminate the need for exploring multiple websites to check for the latest news or publications. Instead, you can add the RSS feed URL to your reader, and it should notify you whenever a specific source has posted an image, article, or video.
They launched Google Reader in 2005 and were one of the very first RSS readers to provide people the facility of following their favorite sources on the web. It had a loyal user base at first but subsequently sacked because of declining users.
Digg Reader came as an alternative for Google Reader. It shut down the shop in March 2018.
By now, people were used to RSS feed readers but did not have any reliable solution to bank on. But before we unravel the list of best RSS feed readers, first, we have to understand what makes a great RSS feed Reader.
Browsing and Blogging Made Easy.
Apart from the usual attributes that construct a great app such as User Interface and Experience, accessibility, there are some essential traits that RSS feed readers have to make it stand out.
The major feature of an RSS app is that it features the Newsfeeds in reverse chronological order and gives instant access and distribution power to its users.
RSS applications highlight the headlines to build curiosity to the users, the interested users may then check out the complete article. All these RSS web content can have subscriptions if you subscribe to the channel, their contents will be available in your news feeds.
The below-mentioned apps have both free versions and subscriptions.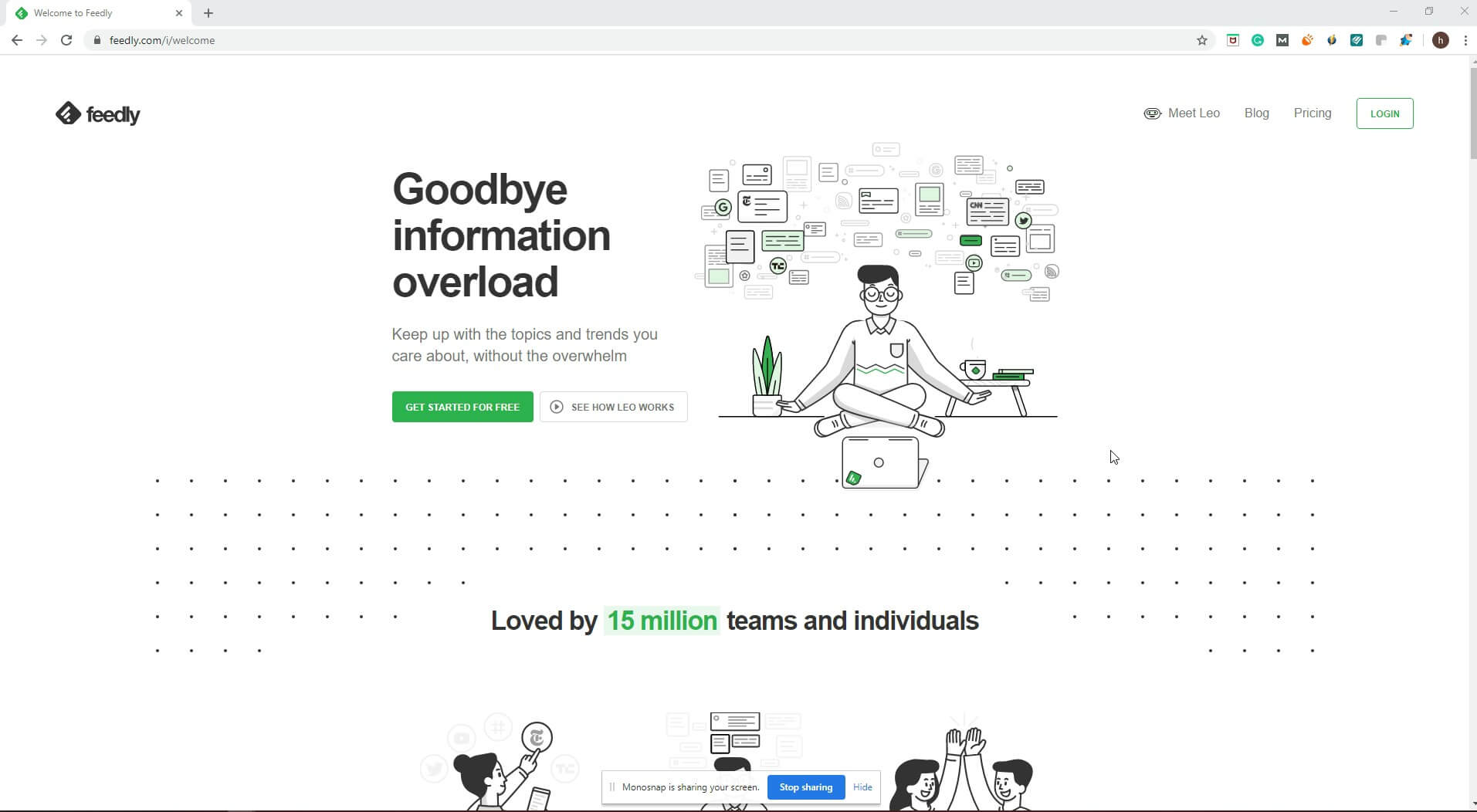 If your requirement is an RSS reader app, then you have to try Feedly. Feedly is one of the most widely used RSS feed reader app available in the market today. Part of the reason for its popularity is its ease of use and clean interface. It shows all your favorite site's feed, and then you can categorize them based on their topics.
Upgrading to a premium plan allows users to search feeds, add notes, get Google Keyword Alerts, and highlight content.
Feedreader Online is a free and simple RSS reader. It has two types of viewing modes, a filter for displaying unread items, and a feature called Starred Items for saving RSS feed items. These are the only features you need for a good RSS reading experience.
Apart from the reader, there is an Observe tool that allows you to preview any site's RSS digest before subscribing to it and also find more alternative news sources based on your interests.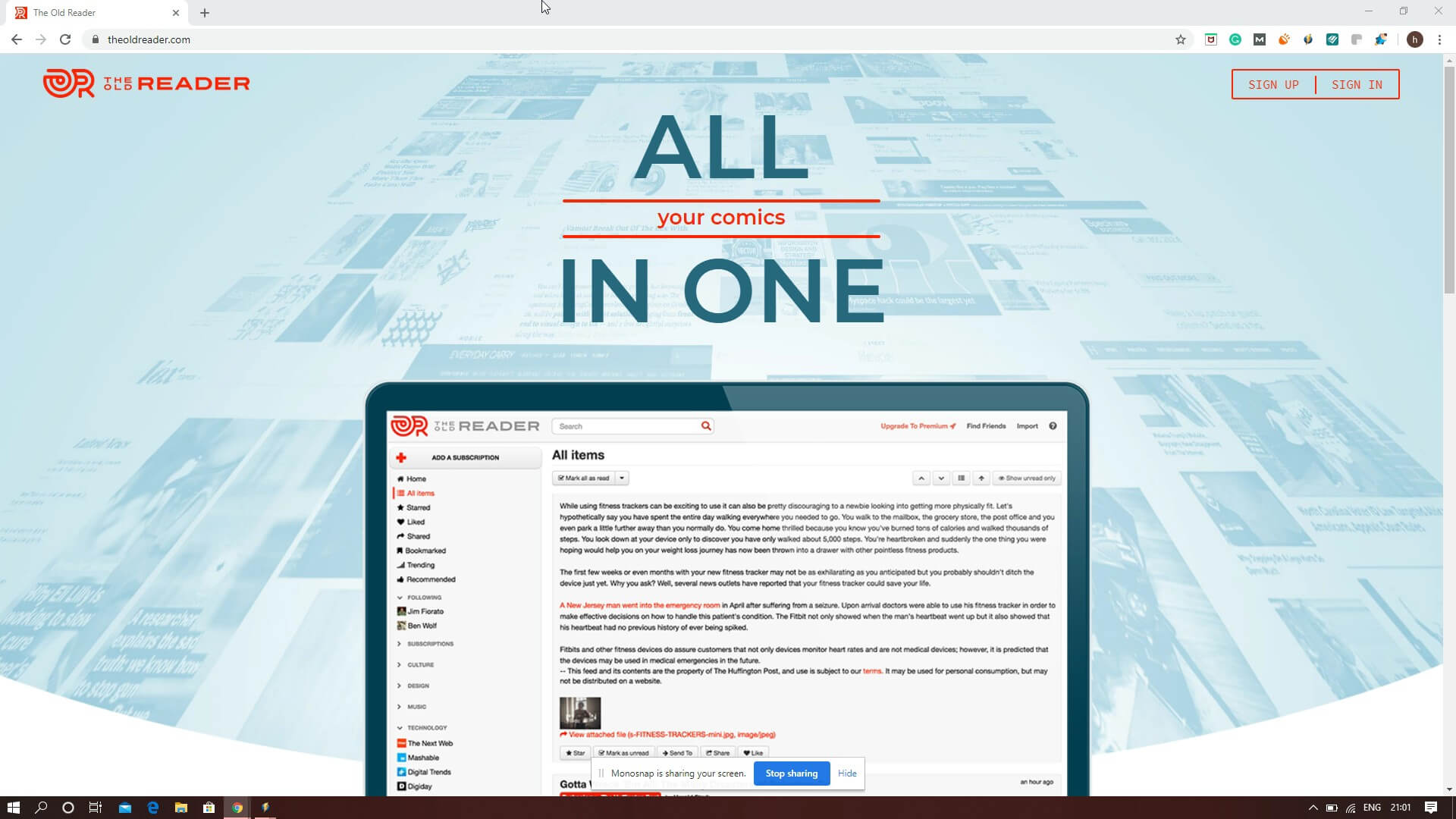 The Old Reader has all the features you expect from an RSS reader: various viewing modes, Keyboard shortcuts, all that quality stuff. If you are migrating from Google Reader or any other RSS newsreaders that can export subscriptions to OPML file, you can use the 'Import' option to add all your feeds, the program migrate all your feed folders to ensure that you feel comfortable. The platform has also an integrated social network that allows you to connect with other users and share content. The Old Reader is free for up to 100 subscriptions, or you can upgrade to a premium subscription plan at $5 a month.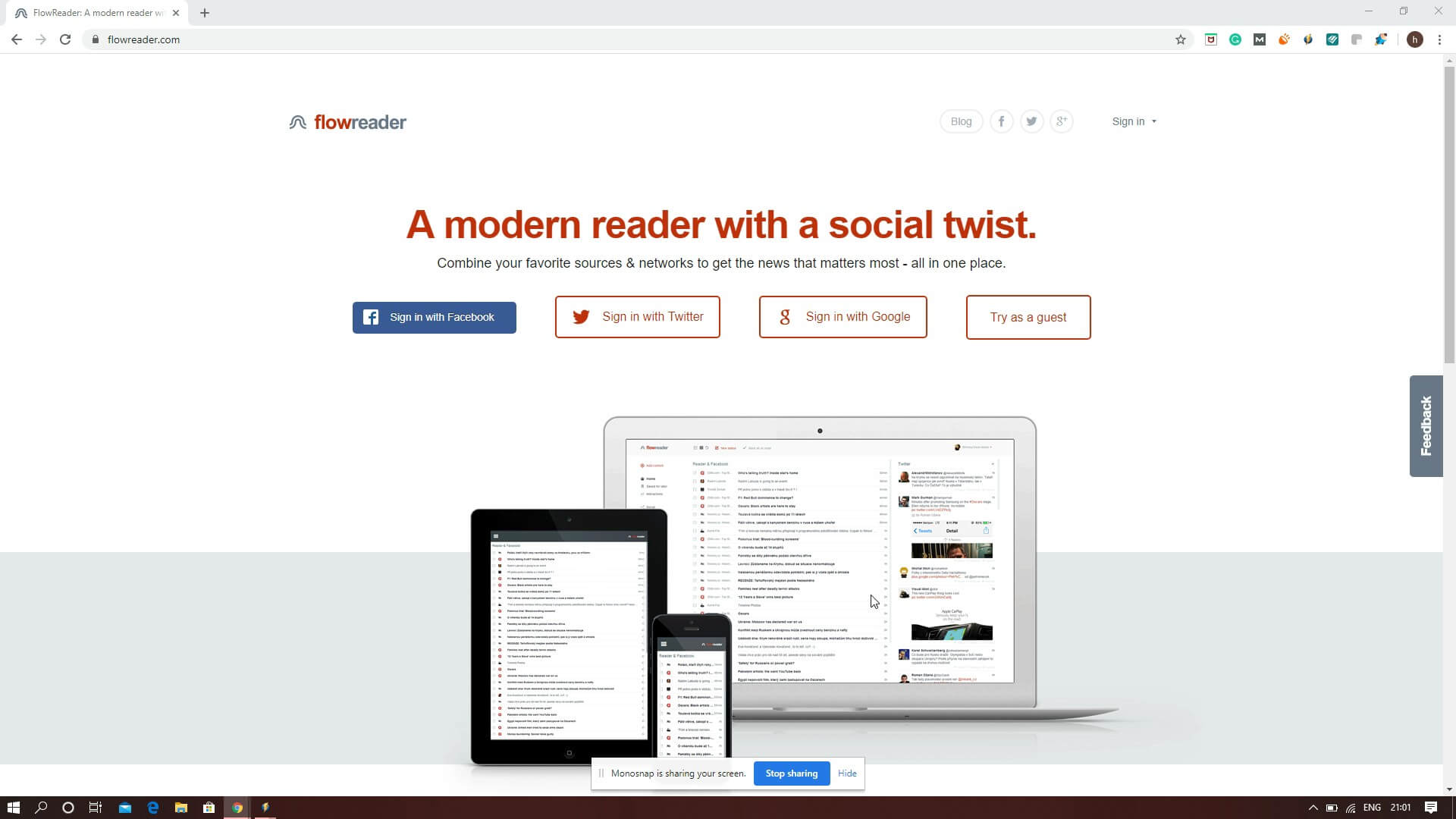 FlowReader is a combination of RSS and social media, a perfect social newsreader material. It's a great option for people who want to see all their content sources in one place. It can inform you about updates on the pages you have liked on YouTube, Twitter, Reddit, and Pinterest.
Conclusion
RSS remains one of the best ways to make sure you see everything your favorites publish—or ensure you never miss out on an amazing deal.
If you're just getting started using RSS Apps, try picking an app that's very much simple to use. Subscribe to favorite sites, Bookmark its URL, and learn its features. These apps won't disappoint you by any means if you have any suggestions to add to this list, suggest in the comment section.
Also, check out our other articles here.