Sync, a new video-conferencing application developed by a group of NIT Rourkela students to take Zoom. Recently Zoom has been in the spotlight for more than 5 lakh user accounts being hacked and sold in hacker forums. Cyble was the cybersecurity firm that found this out and reported the firm and also those users whose accounts were exploited.
Abhijeet(one of the Co-Founders) said "We started working on Sync towards the end of January, for about two and a half months. That's when the Coronavirus scare began. And when complaints about Zoom started coming in, we thought Sync could be a possible alternative to it".
The developers have confirmed that Sync has none of the security concerns that Zoom posed. So this could be your Zoom alternatives if you are thinking of ditching Zoom.
Abhijeet and a couple of different companions were taking a shot at a stage, MyOrg360 a start-up for more than 10 months. This EdTech fire up had onboarded 18 schools and guaranteed them that they will offer start to finish answers for everything the board related, from attendance management to report cards. In addition to the purpose of this undertaking was that it was accessible in Odia, Hindi and English. While this side of the business has ground to a halt due to the lockdown, their video-conferencing application, Sync, is an occurrence, says Abhijeet.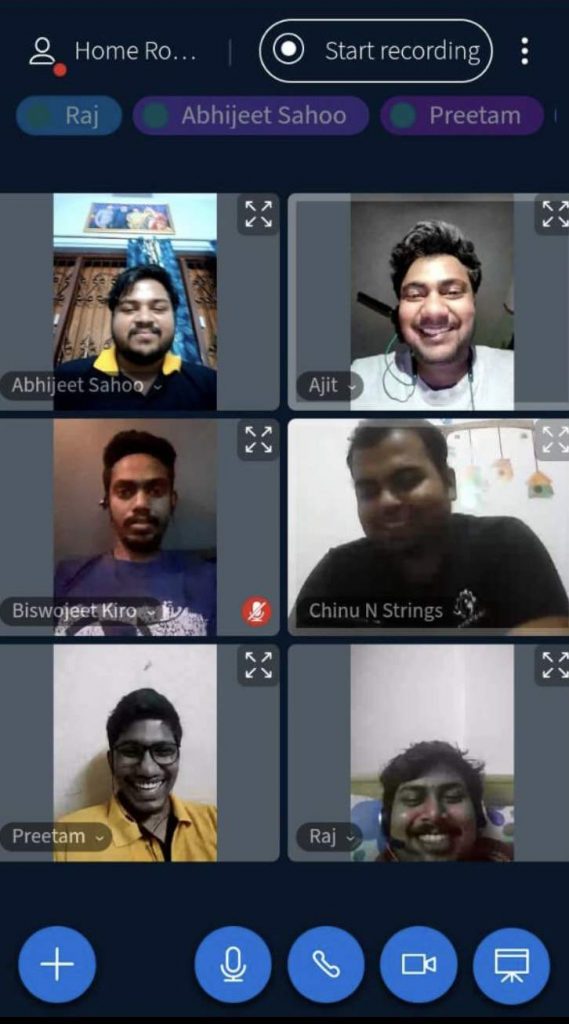 Features
It's a closed application, so one can join only if invited.
As many as 1000 people can join a single call.
The calls are not limited by duration.
It offers both high definition audio and video.
Normal calls for those who don't have access to the Internet or smartphones.
Whiteboard feature
Screen-sharing
Call recording option
Real-time chat
Security Concerns
end-to-end encryption
No external application required to download the application
As far as the server is concerned, they use Amazon Web Services(AWS)
An AI-based fraud detection system