Windows has a partitioning system where C drive stores all the system files and program files. Those who have a smaller storage capacity or the ones who play heavy games know that someday or the other, the shortage of low disk space in C drive pops up. And the storage issue with the Primary drive (C) has become severe as C drive stores all the Microsoft Windows updates for system restore and recovery. In such a situation, you don't have many options other than increasing the Primary disk space. However, the process is not straightforward. That's why we bring you an in-depth guide on how to Increase C Drive Space on Windows 10. So without further delay, let's begin.
Simple ways to Free up some space.
Delete Large files and folders which are not used frequently from windows explorer.

Uninstall not frequently used programs from C drive.

Always run the Disk Cleanup Utility tool to free space by deleting cache data.

Delete all temp files, recycle bin, and other unused files.

Try to move or save files in another disk partition like New Volume D and New Volume E.

Delete duplicate files and pictures from your gallery to free up some gigabytes.
Increase C Drive Space on Windows 10 Natively.
Here, we will learn how to Increase the storage of your Primary drive (C) on our Windows 10 computer. We are using the native Windows tool, which is Disk Management, to increase C Drive Space. We will not lose any data during the process. But before we move ahead, let me give you an overview of how we will extend the C Drive storage.
First, you can only extend the volume of C Drive if the nearest drive (which is D) is empty and Unallocated. You can't extend the C Drive storage from F, G, or other hard drives. So what you need to do is move your D drive files to other drives. In case, if you don't have space on any of the drives then back up D Drive files to an external hard disk. You can also backup on USB pen drives and external SSD. Backup files from D drive and keep it empty because we will merge it with C drive. Once the partition is expanded, you can restore those data to a hard drive.
1. Right-click on the Start button and open "Disk Management".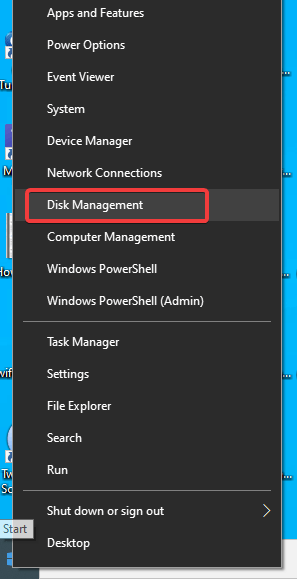 2. I assume that you have made a backup of all your files from D Drive. Now, right-click on D Partition and click on "Delete Volume". This will format the partition and make it an Unallocated partition.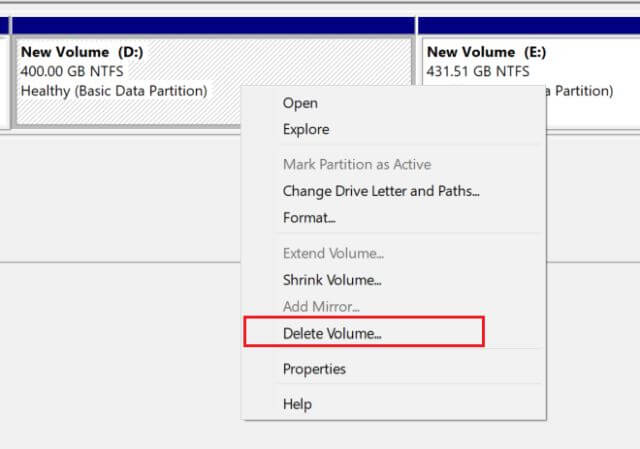 3. Next, right-click on the C partition and select "Extend Volume".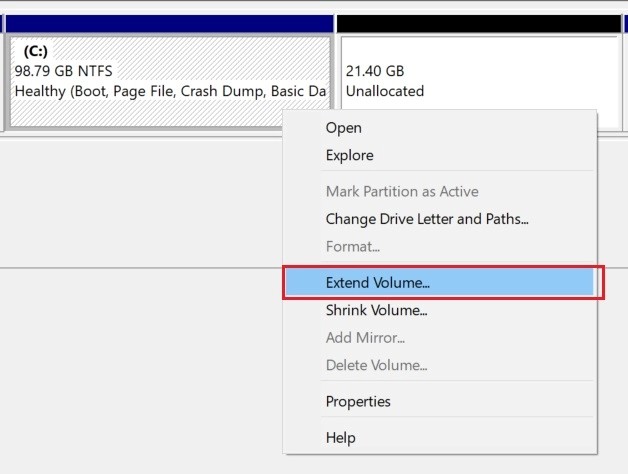 4. A pop-up window will open up. Keep clicking on Next Button and finally click on "Finish".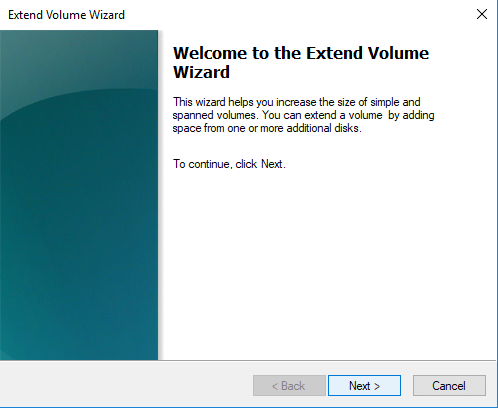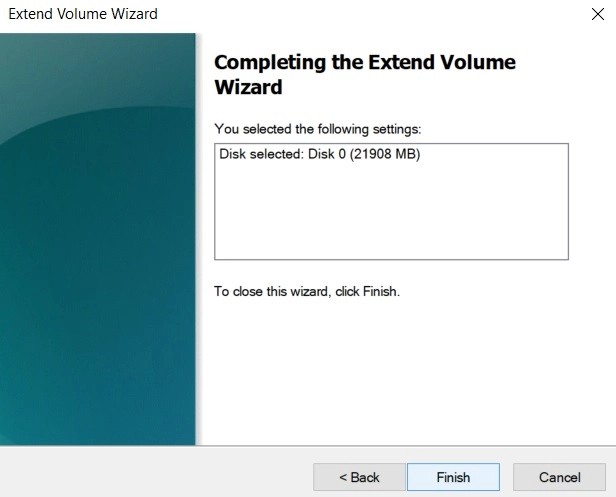 5. Finally, the size of the C partition has a higher volume because of merging it with D partition. So this is how you can extend Primary Drive space on Windows 10.

Note- You can find extended volume available in NTFS partition, but it does not support FAT32 and exFAT partition.
Step 2: Extend Storage Using Diskpart Command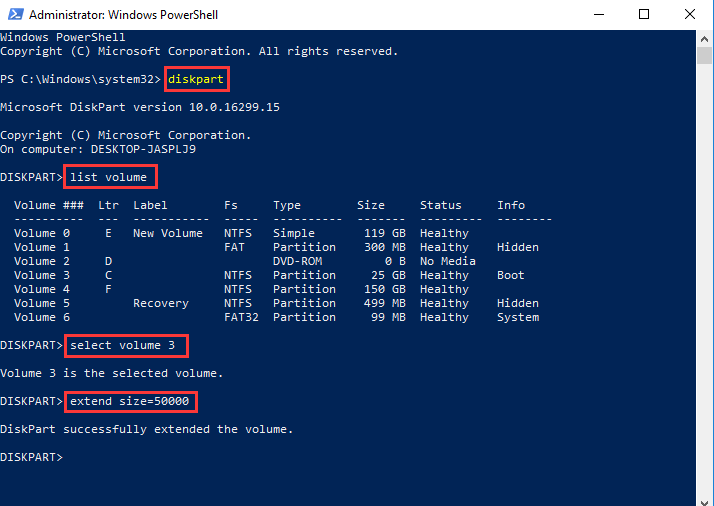 Right-click on the 

Start menu

 and select Windows Power Shell

 (admin)

Write 

diskpart 

in the Power Shell window and press Enter.

Now, type the below commands and hit enter after each command.
Select volume * (Replace * with the volume number of C drive)
Extend size = XXXX (Replace XXXX with disk size in MB, the size you want to add to C drive)
Note–NTFS file system should be the partition.
Tips To Extend C Drive In Windows 10
Besides the above steps, you can try some tips to increase more storage in your C drive, by downloading no software.
Move the page file and print spooler file to another drive.

Merge other partition into C drive to extend more space.

Download and Install PC Cleaner like Ccleaner to clean up an unwanted cache and temporary files from your Windows system.

Empty your Windows recycle bin every week.
Above are the steps to extend C drive Partition in Windows 10 system. If you know how to reinstall Windows 10 operating system in your PC/laptop, you can format your PC/laptop and manage your C drive partition while reinstalling Windows operating system. Create a new partition and backup all your important files and folders before doing your Windows installation.
These techniques are tried and tested on Windows 10, but it will also work on other windows like windows 8 and Windows Vista.
I hope this article helped you to overcome the out of space issue. There are multiple ways to expand the HDD, but we suggest these 2 methods because of its simplicity.
If you have questions or suggestions for how to extend or increase more space in Windows 10 C drive, mention them in the comments section below.
Also read our other articles and news on Tech here.