Teasing the launch of Redmi TV and other Redmi Smartphones Coming in the weeks, Xiaomi went forward and leaked the upcoming Redmi TV Soundbar. The device is not only going to compete with the existing Mi Soundbar but with other same built products in the market in relation to the price tag, it comes with.
According to the reports by GizmoChina, the Redmi TV Soundbar is a whooping 30W box. It's very similar to the other soundbars available in the market but with a very minimalist design. It currently resides in the Chinese market for 199 RMB which is somewhere around 2120 INR. Considering the price range, it already surpasses its competitors out there. We might see some interesting comparisons after the official launch in India.
Coming to the connectivity, the device can be connected through the wire or wirelessly. For wired connections, the speaker can be connected through S/PDIF and AUX Ports. The Redmi TV Soundbar supports Bluetooth 5.0 for a seamless fast transfer of music from your device to the speaker.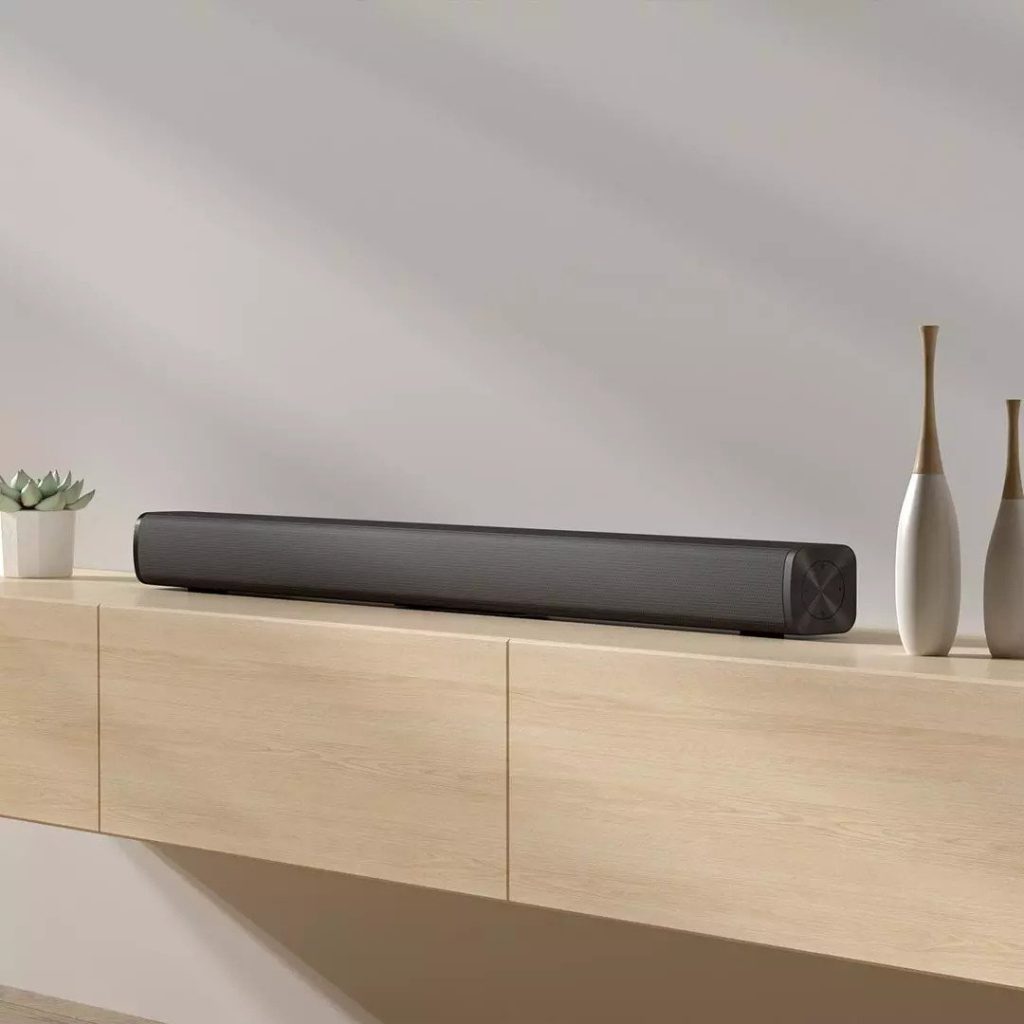 One of the mentioned features was the "duct tape cavity" design of the Redmi TV Soundbar. The dimensions of the soundbar are 78 cm x 6.4 cm x 6.3 cm and it weighs around 1.5 Kg. The device will also support a back mount for hanging it on the wall below your TV giving a good touch to the wall. You always have the option of switching it from your wall onto your shelf in case you don't like it.
The Redmi TV Soundbar is available in matte black color for now. The device is teased days before the Global launch of the Redmi TV series and Redmi 10X Smartphone. We're not sure if the soundbar will launch in India but it might see a less price as compared to what it is now if it's competing with the Mi Soundbar. Launching with this price range and the specifications, do you think it's ready to compete with others in the market?