While the market is all hyped about everything shift onto cloud storage, some people still like their music the old fashioned way as some places might not have internet connectivity 24 hours. The online music industry is booming every day with the new updates for the users and bringing them all the music they want online. For people who still want their songs downloaded on their devices, we bring a list of the best offline music apps for Android.
Offline seems a bit odd in 2020. There was a time back in school when we used to transfer songs in pen drives into our desktop. Well, that's in the past and right now music streaming applications have come a long way. Some of the popular music apps in the market do offer the feature of offline saving in your device but it comes with a premium version.
Another thing to notice is the app you are going to use among the following from our list will download music in the particular application. You cannot use the downloaded music from any other application which plays offline music. Not even your default music player will spot the downloaded music from the third-party application.
Let's start.
The Best Offline Music Apps For Android
Spotify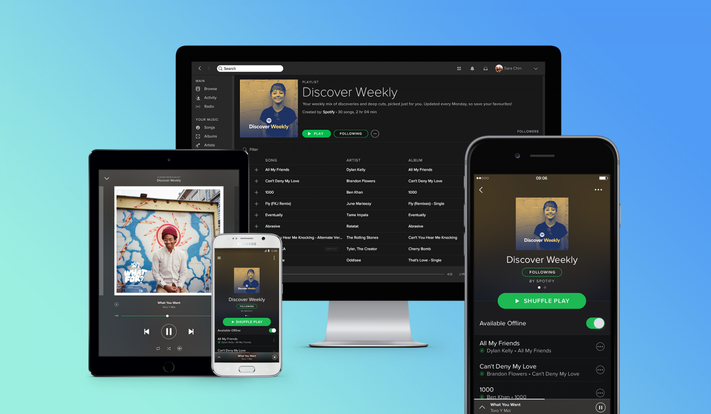 This is one of the most popular ones in the market which gained a lot of popularity because of the UI of the application. The smooth browsing in the application makes it easier for users to browse and play their favorite songs. Spotify has one of the biggest user bases in the world. It is widely spread through many regions like Europe, Asia, America, etc.
Spotify has a premium version that gives you full access over the platform. Without the premium version, the application has other issues like time limitations in a month for listening to songs, ads, and no-offline option. Only after the premium version, you get access to unlimited content and download options in your device. After buying the premium subscription which is used by over 135 Million users worldwide, you can save your favorite songs in your device when offline.
Features:
Group Stream(Announced Recently)
Multi-Device Accessibility
Widely Popular Podcasts
High-Quality Sound with Lyrics
Apple Music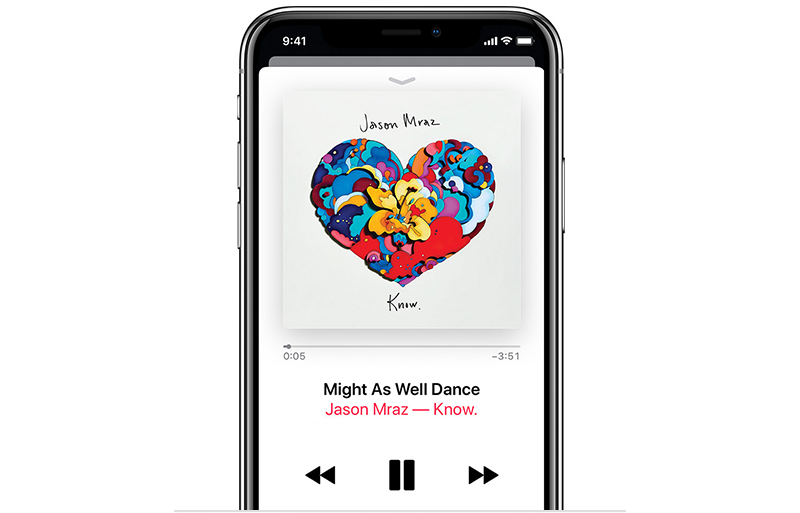 Apple Music is favored mostly by the iOS freaks out there. The platform gained early hit within 6 months of its launch worldwide. There were 10 million customers of Apple Music within 6 months which Spotify took 6 years to reach. Apple Music has its Radio channel named Beats1 which surprisingly entertains users 24 hours a day among 100 countries in the world.
While the service may be free, download is limited to premium members only. You need to purchase the monthly subscription to get the offline saving feature enabled in your device.
Even the Beats1 Radio station is free for 3 months for a new user in the Apple Music Platform.
Features:
Background Playback Enabled
Ad-Free(Paid Version)
24-hour Radio
LiveXLive(Slacker)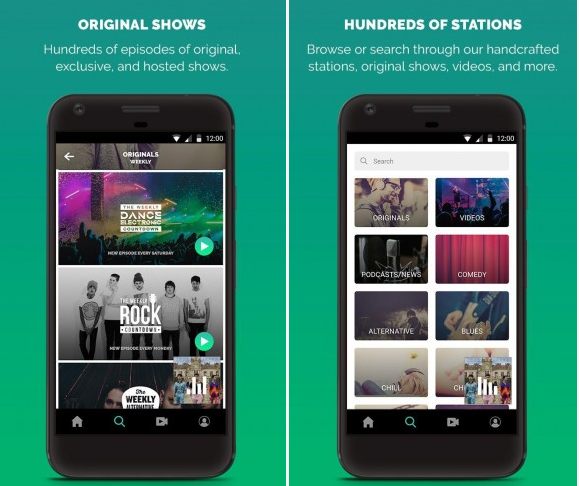 Another music streaming platform for the users which provides offline songs for a premium plan. This application has 3 variations out of which one of them is just available through iTunes. It was renamed to LiveXLive from Slacker back in 2017 as Slacker was acquired by LiveXLive.
This music application features a Radio which has multiple stations. The premium feature is available in two modes priced at $3.99/month and $9.99/month for the iTunes specific version which includes features like play on-demand.
Features:
Ad-Free(Premium)
Custom Stations
High Audio Quality
Deezer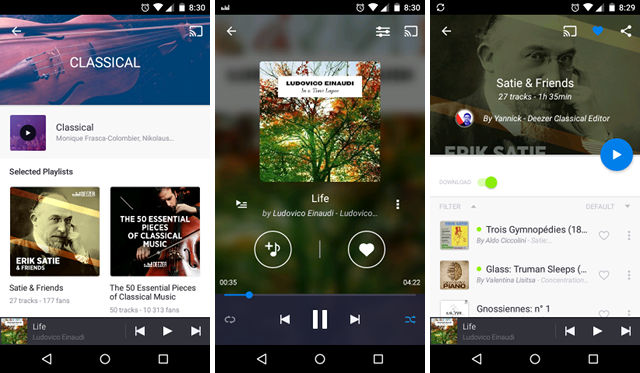 Another popular music app for Android with a consumer base on 189 countries throughout the world. It initially started in Paris, France but has expanded in countries like the US and Asia. Currently, the platform has millions of licensed tracks and more than 30,000 radio channels with 14 million monthly active users and more than 7 million paying customers.
The platform has an offline saving option that is available for paying members only. The good news is, Deezer has plans for everyone according to their needs. This includes plans for students, family, and others which gives you access to many other features including ad-free listening.
Features:
Unlimited music skips(Premium)
Multiplatform support
High sound quality (320Kbps)
Last.fm integration
SoundCloud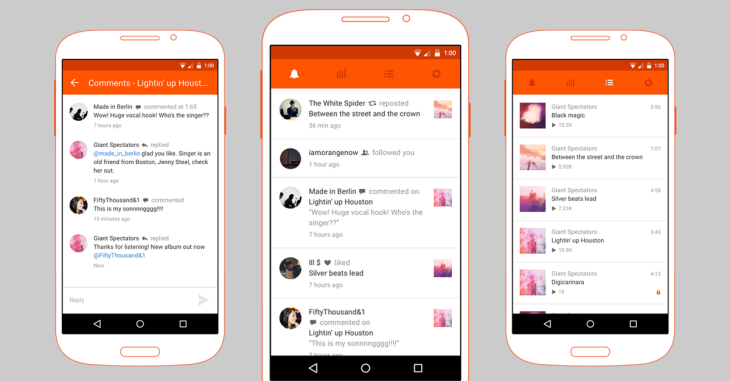 This platform might seem a bit different from the other streaming services as it offers more than just music for the listeners. Soundcloud is a one-stop solution for all the musicians out there looking to advance their careers. SoundCloud is not only a platform for listening to music but you can also upload your titles there for other people to enjoy. You can also monetize your content through paid sponsorship if you're eligible on the platform.
The main thing we want is the offline feature. Yes, the app has an offline feature but under the premium name. SoundCloud offers three premium packages. SoundCloud Pro, Go, and Go+.
The free version is limited to 180 minutes of uploading but you can try SoundCloud Pro which is priced at $12/month which has benefits like the pro badge to give you an additional recognition in the community. The Go and Go+ packages are priced at $5 and $10 respectively.
Features:
Upload your tracks
Supports multiple formats
Unlimited Listening time
Offline download(Premium Plan)
Youtube Music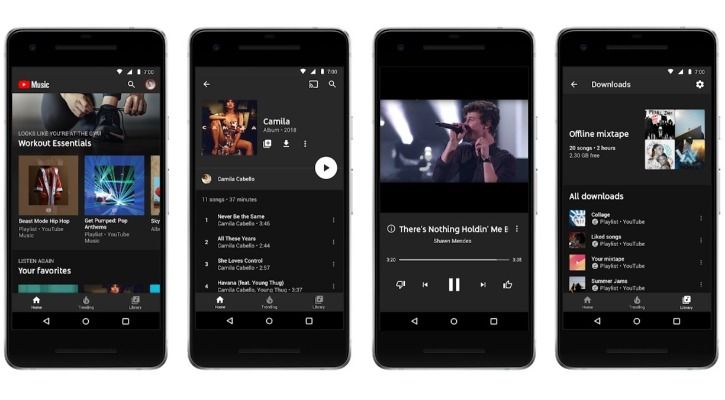 Youtube brought a competitor in the music streaming market back in 2018. The platform did great as it resembled the regular Youtube interface. The search options in Youtube Music are similar to the main Youtube Application and the only difference is the Application is particularly made for music.
One of the main advantages of Youtube Music is some publishers with good songs are limited to Youtube and haven't posted their songs on the other music platforms. The functions are similar to Youtube which includes unlimited listening and premium to download offline. Youtube Music is available for $9.99/month.
Features:
Video Playback
High-Quality Audio
User-Friendly Interface
Gaana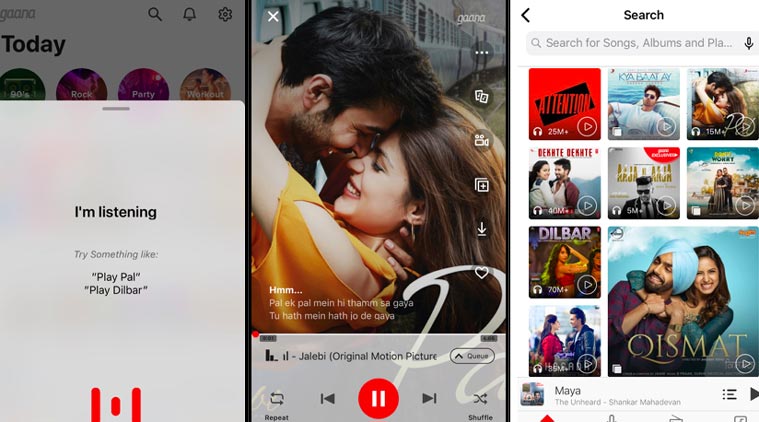 Gaana is one of the most popular music streaming platforms in India with over 150 Million monthly users worldwide. All the Indian titles are available to users worldwide. This includes 21 regional languages of India that everyone can enjoy throughout the world. The app is developed for all platforms including Android and iOS.
The application is free to use for everyone but you need premium to access more features like no-ads and offline versions. The best thing about the application is now users in any country can enjoy Indian music anywhere they are and it's not limited to a particular country. A monthly subscription of Gaana+ is available for $3.99 which is cheaper than other services out there.
Features:
Offline Music
High-Quality Output
Multi-Device Support
Available Worldwide
Frequently Asked Questions
Does Spotify Work Offline for Free?
Unfortunately, No. Spotify comes with a monthly subscription which gives you premium features like downloading offline and an Ad-Free experience in the App.
Which Music App has the Best Audio Quality?
All the applications listed above have the best audio quality in the market but our top pick would be Spotify. Not only does it have the best sound, Spotify also has the best UI among all the apps. If you have never tried any of the players above, Spotify should be a must try before going to the other applcaitons.
Read more on MeshPie.