From taking a Tik-Tok video to capturing a moment, Slow motion effects can make a simple video fun to watch and provide a unique viewing experience. iPhone's default camera app does magic with slow-motion videos, but unfortunately, most of the android users require a third-party app to solve this purpose. So no worries ios user.
There are many applications on the google play store for capturing slow motion videos, but we will look at the top 3 apps to get you going.
All these apps work as a video editor so you can do many functions other than slow motion video editing. The applications are available at the play store and are doesn't take much space. 
Why use slow motion video app.
Today's flagship smartphones pack cameras that compete DSLRs. One impressive feature of a flagship smartphone camera is its ability of slow motion video recording, as it can adapt to the higher frame rate comfortably. So, if you don't own a high-end Android device but still want to create and enjoy slow-motion videos, here are the best 3 slow motion video app for Android that can help you do just that.
How to Shoot Slow Motion Videos.
Most phones offer a slow motion feature in their default camera app. Just click settings on both iOS and Android phones and select the "slow motion mode" or "slo–mo" option, then shoot your video.
To keep all this video from getting unmanageable, it's best to record your slow-motion short in short, about five to 15 seconds each. (Keep in mind that whatever you record will come out thrice or even eight times as long when you convert it to slow motion.) When you go to play it back, the app should give you the option to control video output. If you don't find an option to do so, these applications are very useful for you. People who already have a built-in slow motion on their default camera app can still use the below-mentioned apps for other purposes.
Slow Motion Video FX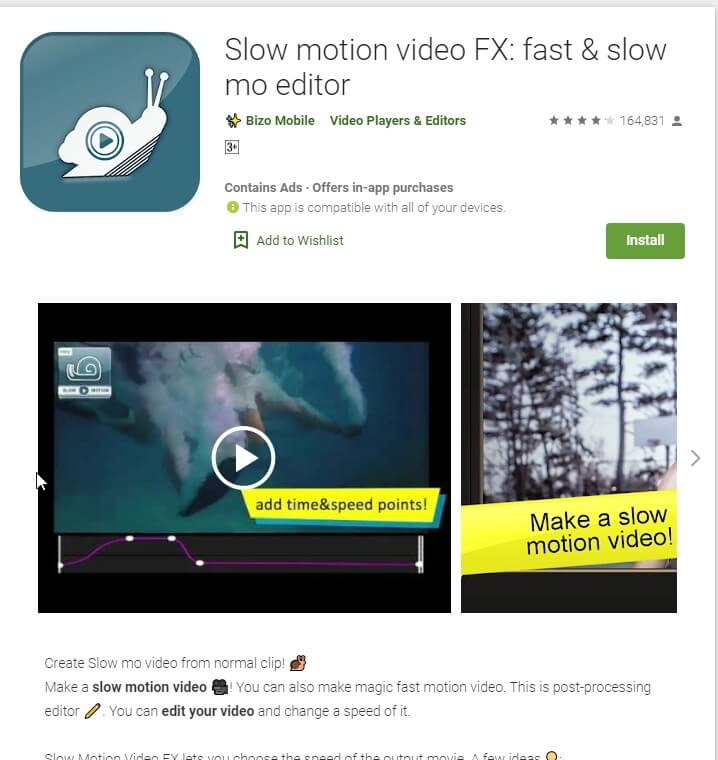 Slow Motion Video FX is one of the best slow-motion camera apps for Android and probably the most straightforward option. The app not only allows you to record videos with a slow motion feature, but it also allows to convert your existing videos into slow motion videos.
The app is very simple to use. When you launch the app and click on the "Start Slow Motion" button, it will ask you if you want to record a slow motion video or convert an existing one in the camera roll. Depending on your choice, the app will then either open its camera app for recording your video or lets you choose your video in your video library. 
It also lets you control the speed of the video by dragging points up and down. You can add additional key frames to your video and adjust them, so you get precise control of when the slow motion starts and stops. Unfortunately, the free version of the app is annoying with ads. It forces you to watch a 20-second video if you want to export in HD). If you like the app otherwise and plan to use it for over two videos, it's worth the money you pay.
Slow Motion Video Maker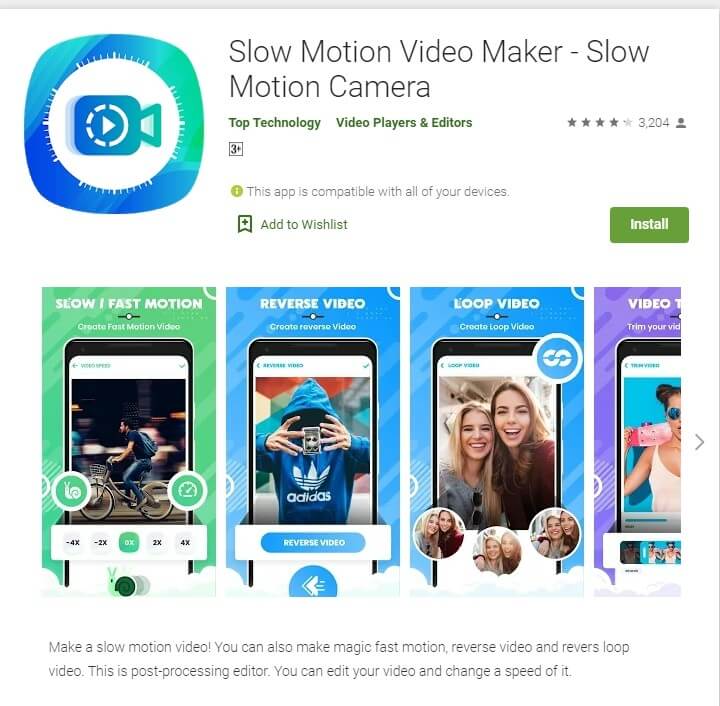 Slow-Motion video maker comes with tons of useful features for those who want to do much more than just creating slow motion. The app is modern and has a well-designed interface. First, you can create slow motion videos either by shooting live or importing a video from the library. Also, you can reverse and loop videos which are great for Instagram and Tik-Tok posts. There's also an editor that lets you crop, trim video, rotate, apply effects, change audio, control the playback speed, and a lot more.
The best feature according to me is that you want to have any watermarks in your videos, even with the free version. 
Slow Motion Video Maker also comes with a built-in video app compressor and video to GIF converter, which can be handy. As for other editing options, you can edit the music, cut & trim videos or flip & rotate them as per your needs. It's a complete video editing app.
Besides, you can record fascinating videos with pre-loaded motion effects, including fast motion blur, slow-motion video, and many more. The app is free to use and has no paywall.
Videoshop

 – 

Video Editor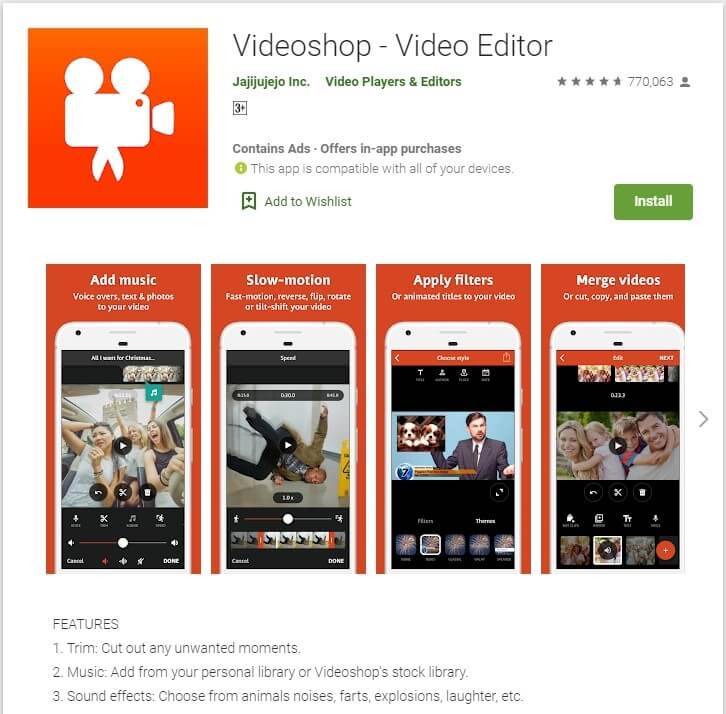 Videoshop is one of the best android apps to edit videos. It lets you trim videos, adjust color, create animated titles, add music, record voice-overs, and more. One feature of the app which we will focus on this article is the ability to apply slow -motion effects to any video. The app allows you to select a part of a clip where you want to apply the slow-motion effect much like the ios feature. This slow motion app also allows you to control the video speed. The app doesn't allow us to use a live slow motion effect like the other two.
All these apps help you use the slow motion effect on your android smartphone. If you feel we missed out on any comment on the comment section. 
Also, read our other articles here.