It looks like Valve has brought an update or released a new version of the steam client in China. The new versions have a lot of boundaries for the people in China and people don't get much freedom for gaming in the country through steam. 
The new China version of steam was announced back in 2018 but up until now, it wasn't much talked about. Reports by win.gg prove that the new version is real after all and it doesn't look good for all the gamer friends in China. Let's have a look at what the new version has and limits for the users. 
Game Start Message
The modified version of the Steam client will now a 5-second healthy advisory message which is mandatory from the DPRC when the user starts up a game. The message does not promote gaming and says it can be harmful to our bodies.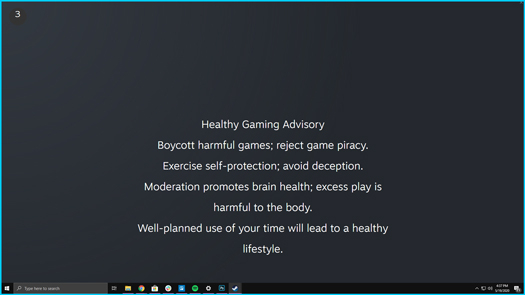 Filtered Friend List
Along with that, the user's profile picture and name would be default question mark and a number. All the accounts will be verified first by the Chinese Government and then they can be allowed for public display. Everything is strict for the people now and you cannot display any information on your steam profile unless your profile gets approved by the Government.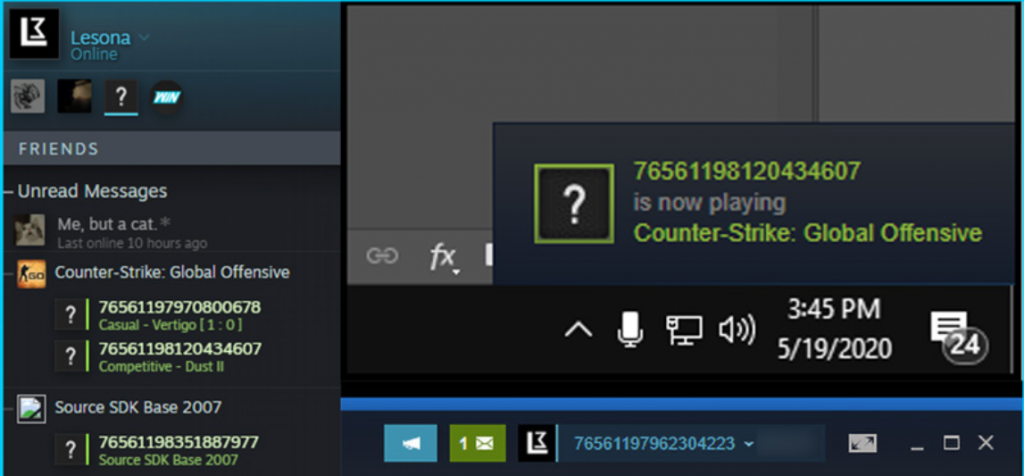 This means gamers in China will have to see a lot of numbers until the Government approves all of them.
Game Timing Limits
According to the guidelines set last year by the Chinese Government to prevent minors from the Addiction of gaming, the new Steam client follows the guidelines. According to win.gg, when they tried playing the game at the time it was banned i.e. between 10 pm to 8 am, the steam client was limiting the gaming capability of the device. 
Along with this, the guidelines followed 1.5 hours of daily gaming and 3 hours gaming for official holidays. Some of the changes were also noticed in the popular title Dota 2. 
While this is a good step towards preventing the addition of gaming in minors, is it satisfactory overall? Looking at the population of China and how it could affect the upbringing of many esports professionals?