OnePlus TV launch is near and looks like the company is planning to keep the suspense for its customers. Teasing some details about the upcoming products couple of days ago, OnePlus has teased the prices in the new range of affordable TV in the Indian market.
According to the tweet by OnePlus India which says the price of the OnePlus TVs will start from 1X,999, follow up with 2X,999, and finally 4X,999. This concluded that the new TV series will have three variants for different budget consumers. A couple of days ago OnePlus had just tweeted about the price of a single TV which was 1X,999 but now they have revealed all the variants of the Q2 OnePlus TV series.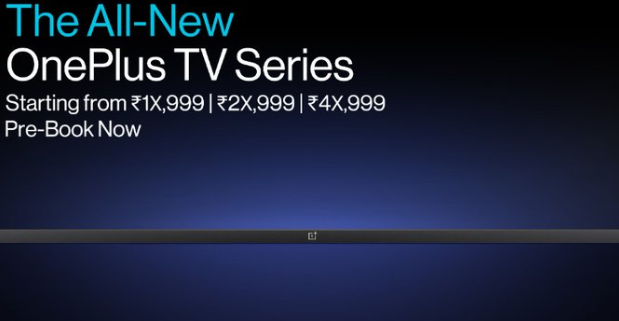 Along with the price, we have some other information about the device which is going to give people an engaging experience with a short price tag. From what we guess is the display of the TV will start from 32 inches and go for as big as 42 inches. These are not yet confirmed by the company itself so it's just an assumption for the price tag we're looking at. Launching in this budget, OnePlus is aiming directly for the rivals including Xiaomi and RealMe which already have outstanding products for this range in the market. It looks like it's going to be tough even for a budget customer to select the perfect TV in the market.
OnePlus TV is expected to feature a 95% screen to body ratio giving you the bezel-less feel while you're watching. Other features include Dolby sound system and one of the favorites, the thickness of the TV. OnePlus claims the upcoming TV is as thick as the OnePlus 8. According to the Amazon Store page, it really looks like OnePlus has gone too far showing all these results in this budget. 
Currently, the OnePlus TV is up for pre-order on Amazon through an extended warranty feature. You can buy the extended warranty here which ensures you 2 years of extended warranty after buying the actual product. People who directly buy OnePlus TV in the sale will get a default warranty provided by the manufacturer.
Read more from MeshPie.