Gibberish Game
Instagram amazes its userbase by bringing new treats every day and this time the Gibberish Game is in store for everyone. The game is also known as 'Guess the Gibberish' as the tag of the game on Instagram says. 
We're all aware of COVID-19 and how it has disrupted all the countries. This pandemic is going to have a verse effect not only on our population but also on the financial condition of the countries. Countries like Singapore have Initiated full lockdown until June 1. 
There's no way anyone can just be idle and doing nothing. Since people love challenges and tricks to do on Instagram, the company has come up with yet another one of its tweaks. The Gibberish Game is as simple as it sounds. All you have to do is record a video of yourself guessing a particular phrase given. You get 9 seconds to guess the word. After the time limit, it reveals itself. 
After doing the challenge, you can share your results with your friends. Then your friends can try it out share it to everyone out there. Help them killing some free time in the quarantine. These challenges are for all the extroverts out there looking for a way to interact with their friends.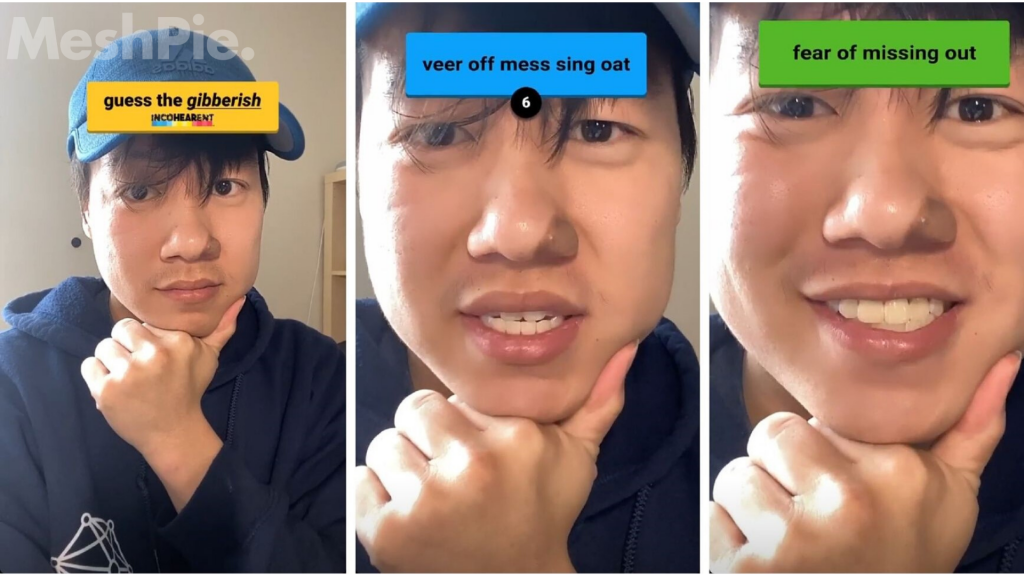 How to try it on your device?
It's quite easy although it's not visible directly, follow these simple steps to play the 'Gibberish Game' on your device. 
Open up your Instagram application.
Head over to Stories.
Swipe till you find browse effects.
On the next screen click search on the right top corner and then type 'Gibberish'.
That it! Just click on the one you see in our image and click 'Try It'.
Additionally, you can post the video directly on TikTok or you can just save it into your camera roll.
Also, Instagram rolled out the '#Challenge' sticker which is still trending in people's stories. In case you don't like the 'Gibberish Game', you can check out the sticker challenge on Instagram. This was out couple of days ago where you can post a story along with the challenge sticker to nominate your friends by mentioning them on your post. 
Since this is a time of social distancing, the brands are finding new ways of engaging the people with their loved ones and keeping them connected to one another. 
Also checkout our other posts on our news page.