Facebook has started the testing of its new application Facebook Discover. This is in addition to the existing setup Free Basics that provides basic online services in the areas of the world where people have scarce network availability.
According to the Facebook blog, Free Basics was an application aimed to provide basic internet connectivity throughout the world. To be precise, areas that lacked internet facilities were the priority of the community. Facebook says with the help of recommendations and feedbacks, they have come with a new version of Free Basics known as DIscover. 
The new Facebook Discover is available on Mobile Web and Android Store. The app provides free data from the operators that help you browse the web. The daily free data will support low-bandwidth traffic to provide you with essentials and basic information. High consuming data like audio, video, and images will not be displayed through the Discover community.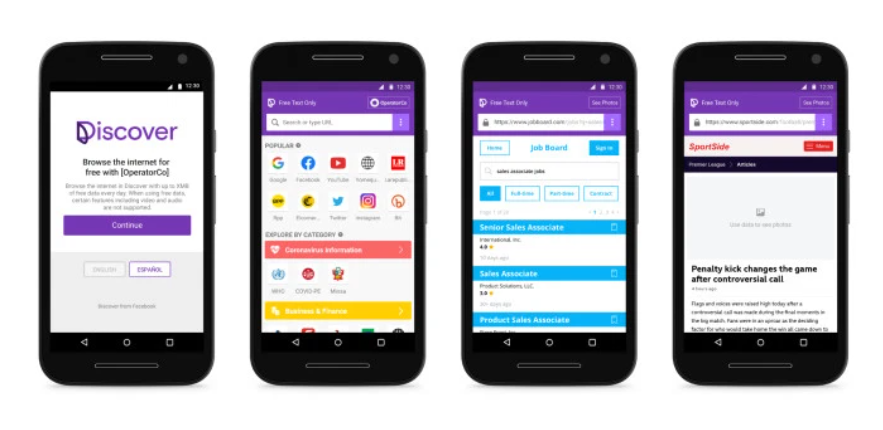 Facebook Connectivity feature aims to provide a medium for people to connect anywhere around the world. Their statement was people who exhaust their daily data can still connect online through the free data provided through the Discover App.
Working.
As mentioned Facebook Discover can be used on Mobile Web and via Android App. The app provides free balance data from their mobile operator and people will be notified every day when their free data is available for use.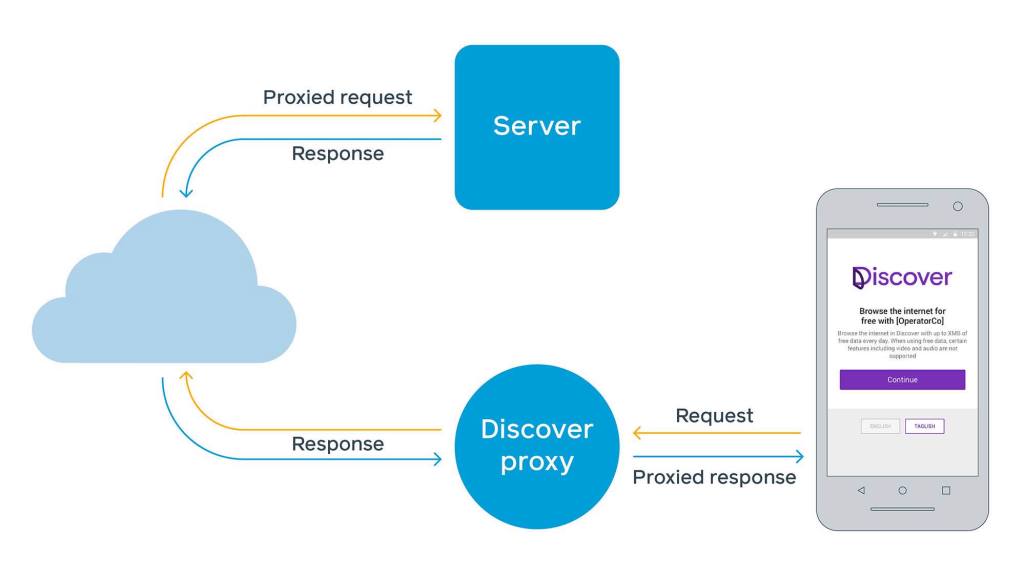 Facebook says they reroute the traffic to Discover proxy and decrypt the codes to remove all the multimedia from the website. This results in only the text-based information to be available to the user of the app. Again for security, the data will be encrypted in the devices that support HTTPS and also the websites that come with the certification.
Privacy
The best part about the usage of this standalone product Facebook Discover is you don't need any credentials to use this application. That clears any doubts people might have regarding free internet by giving the login authority of your account.
According to the blog, the Facebook Discover app will not record any of your browsing data including showing you anything in the form of advertisements. Although they might store some of your information as suggested in the privacy policy section for future reference.
The app is currently being tested in Peru with four mobile operators including Bitel, Claro, Entel, and Movistar. Facebook says the Discover will be tested in other countries too including Thailand, the Philippines, and Iraq. People of Peru can access the Facebook Discover here from any device or can download it from the Google Play store. 
Also Read Facebook To Merge Whatsapp, Messenger and Instagram