Apple Music now let's you share on Instagram stories ( Thanks to iOS 13.4.5)
This news comes in Shortly after Apple Music for web officially rolled out.
Instagram added support to share songs from apps like Spotify, JioSaavn and more on Instagram Stories a couple years ago, Latest to join the club is Apple Music. This is one of the most requested features by Apple Music users. I got to test this feature on iOS 13.4.5 Public Beta and here are my thoughts, Safe to say Apple has the best-looking IG Story share, followed by Spotify and others. This also adds support for Facebook stories as Facebook owns Instagram.
All Apple Music users will be able to access this feature once iOS 13.4.5 update rolls out.
Apple Music lets you share Songs, Albums & Playlists via Instagram Stories.
I have some screenshots of Apple Music on Instagram Stories below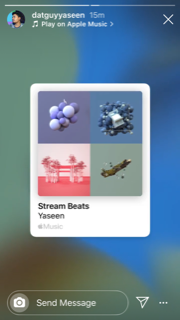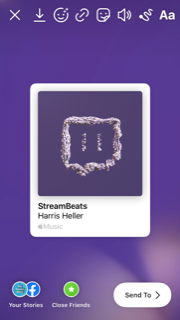 And Let me show you how you can share it to Instagram Stories (you must be on iOS 13.4.5 or Later)
Step 1: So, let's start with the 3-dot menu that's next to the song (either on a song/playlist/album), I'm going with a song that I'm playing right now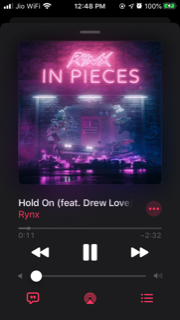 Step 2: Now , click the Share button and choose Instagram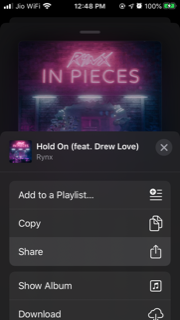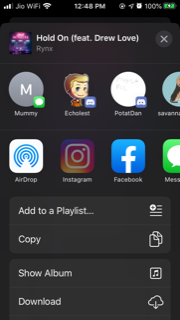 Step 3: wait for it to load and voila, You can now share it on IG Stories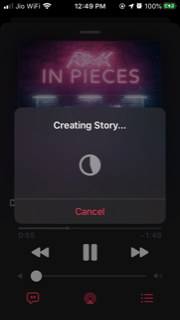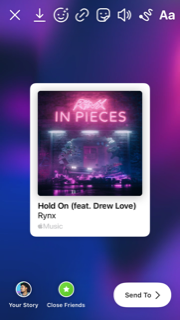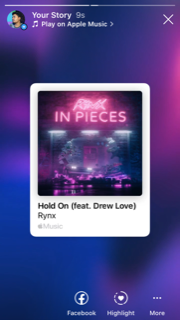 Here's some Previews of how others will see it from their end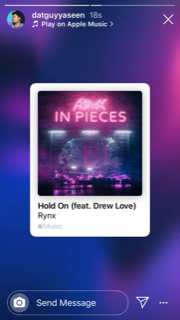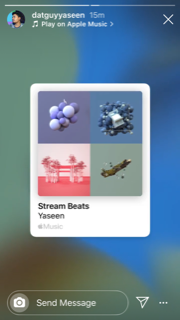 I'm excited as an Apple Music user and hope Apple brings in more features soon.